If you have Erectile Dysfunction, your doctor might prescribe Viagra to you.

It is a prescription medication used to treat ED in adult males.

If you have difficulty getting or maintaining an erection, you suffer from ED.

Sildenafil is the active component of Viagra. Sildenafil belongs to the Phosphodiesterase-5 inhibitors class of medicines.

In this article, we will look at the best way to take Viagra and what it is used for.
Table of Contents
What is viagra used for
Viagra is one of the most commonly used medications to treat ED. It helps you to attain and maintain an erection.

A protein called cyclic Guanosine Monophosphate (cGMP) is released during an erection. The protein is known for increasing the blood flow to the penis.
Fun Fact
Sildenafil which is the active component of Viagra is also used as a treatment for Hypertension.
Then, a different protein known as PDE-5 hinders cGMP action, affecting your erection.

PDE-5 may work too quickly in people with already existing erection problems.

Viagra works by prohibiting the working of PDE-5 enzymes. Thus PDE-5 enzymes won't be able to prevent blood flow to the penis.
How to use Viagra for best results
It is advisable to take Viagra two hours after a meal or one hour before intercourse on an empty stomach.

In addition to milk or a small snack, you can take Viagra with a glass of water.

Viagra may start functioning as soon as 30 minutes after taking it. But, sometimes, it could take up to 4 hours to start working.

Viagra works even better when you take it in a sexually stimulating environment.

Also Read: How Does Viagra Work?
Food items to avoid before taking Viagra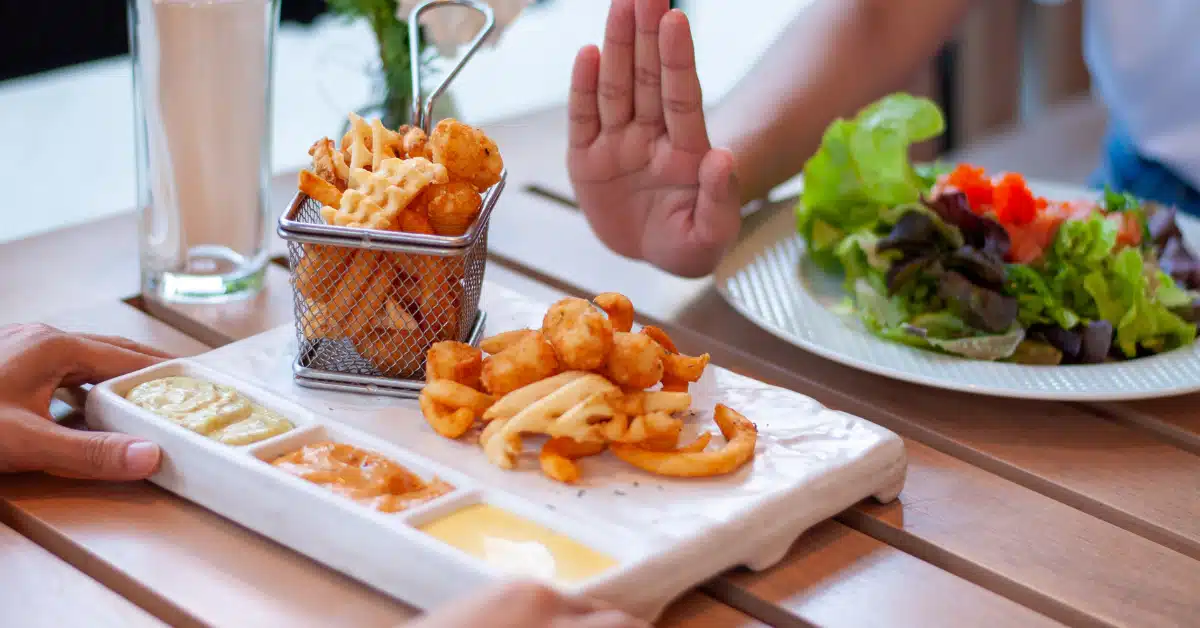 If you are planning to take Viagra, then you must consider avoiding heavy or fatty meals. Plan your meals and prefer eating light on the day you plan to take Viagra.

This is because fat can prevent Sildenafil Citrate from being absorbed. 

Viagra may take longer to start working and show less impressive results than usual.

While taking ED medication, it's acceptable to consume some fat. 

However, avoid high-fat meals like fatty steaks, burgers, or omelets.

Instead, when you first begin taking Viagra, consider eating low-fat meals. 

If you can't help yourself, try to eat your high-fat meal for breakfast or lunch, not dinner.
Your body will have enough time to digest and absorb the meal before sex.

This will prevent the meal from impairing your ability to use Viagra or Generic Sildenafil.
What if Viagra doesn't work the first time
Sometimes it's all in your brain that causes Erectile Dysfunction. 

Erectile Dysfunction can also be due to psychological issues like Major Depressive Disorder (MDD) or sexual performance anxiety. 

Viagra functions by improving the blood flow toward the penile region. 

Viagra is supposed to work well against ED caused by medical issues. 

Though when it comes to ED caused by Anxiety or Depression, it is not that effective.

You don't need to panic if your Viagra doesn't work the first time. Try it again the next time you want to have sex.
Warning
Don't increase your Viagra dosage if it doesn't work the first time. Consult your doctor before any dosage change.
You might feel at ease and capable of achieving and keeping an erection this time.

Consult your doctor to discuss the situation if Viagra or generic sildenafil still doesn't work.

They might advise changing how you take Viagra or suggest adjusting your dosage.
Conclusion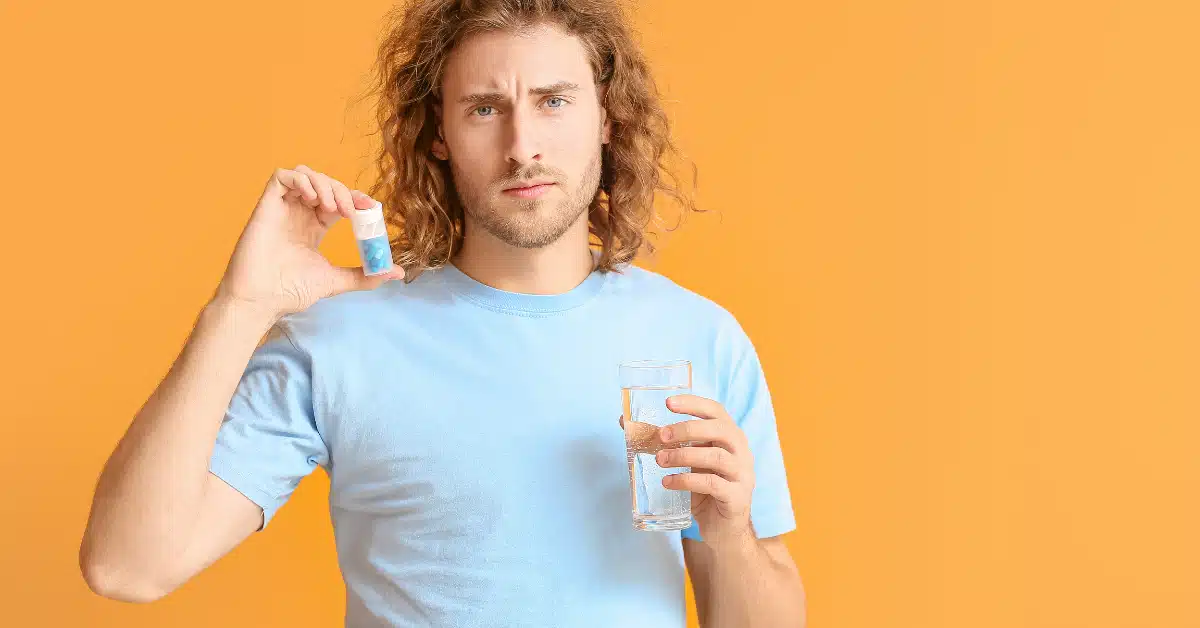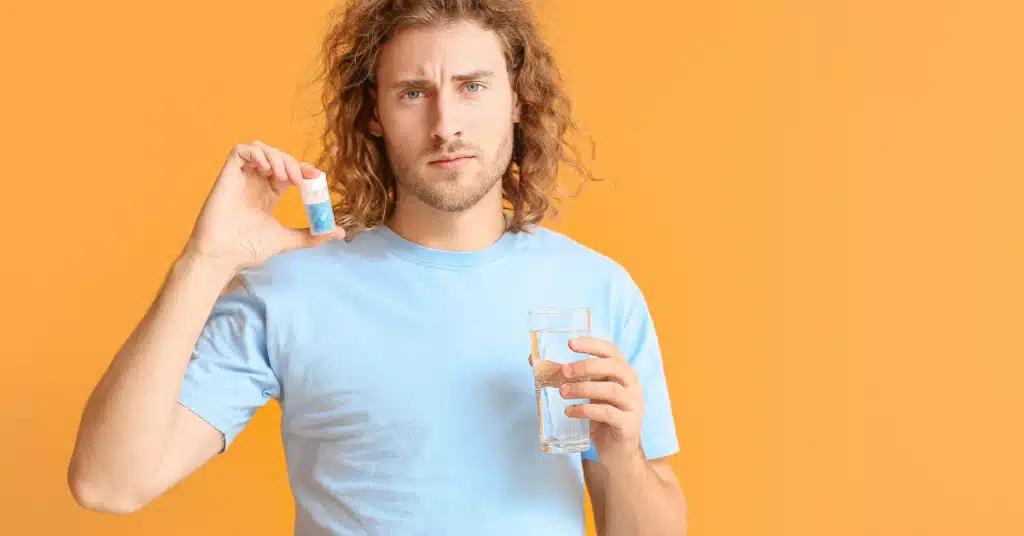 Viagra is the most commonly prescribed ED medication. Viagra helps a person to get and maintain an erection during sex.

The best time to have Viagra is 30 to 60 minutes before having sex. 

You don't need Viagra daily; have it whenever you plan to have sex with your partner. 

For getting the best outcome, don't eat fat-rich food before viagra because that slows down its working.

ED can be caused by psychological factors as well. Major Depressive Disorder (MDD) or sexual performance anxiety are two primary reasons for ED.

These can hinder the working of Viagra, so don't panic and try retaking Viagra and see the results.
MDD
Major Depressive Disorder is a serious medical disease that may have an impact on various aspects of your life. It affects a variety of physiological processes, including food and sleep, as well as mood and behavior.
Frequently Asked Questions
What are the benefits of taking Viagra?
The main use of Viagra is to treat ED. It aids in maintaining an erection so that you can engage in sexual activity, but it does not treat ED.
What happens after taking Viagra?
Blood flow to the penis is boosted as a result of viagra's ability to relax the muscle cells in those blood vessels. A blood flow into the penis causes erections.
Does Viagra make you last?
No, it does not make you last long. If you struggle to maintain an erection during sex, Viagra can help. It works by making it easier for you to get and maintain an erection.
Citations:
When referencing outside resources, GoodrxMedicine always provides full citations. To learn more about the measures we use to maintain the quality of our content, please review our
Content Information Policy
.