Alcohol abuse can have several harmful repercussions on our health.
One of these adverse effects is the inability to get an erection.
Alcoholism decreases blood flow to the penis, which causes Erectile Dysfunction in men.
A man with impotence or Erectile Dysfunction cannot get and maintain an erection.
Doctors recommend medicines like Viagra to treat ED in male patients.
Sildenafil, Viagra's principal active ingredient, helps improve blood flow to the penile area.
Let's dive deep and understand how Viagra and alcohol can affect your body.
Table of Contents
Relation between alcohol and Erectile Dysfunction
You should think about cutting back or quitting entirely if you drink frequently.
Alcohol can compromise the functioning of our body's Central Nervous System (CNS).
The CNS sends sensory data to the brain throughout the body.
Alcohol abuse can limit your thinking, locomotion, and CNS reaction time.
Alcohol reduces penile sensitivity by delaying brain-to-penis signals.
Angiotensin II and Testosterone are two hormones connected to Erectile Dysfunction.
Studies show that alcohol consumption lowers Testosterone levels while increasing Angiotensin.
Alcohol consumption reduces the amount of blood traveling to the penis.
This also lessens the intensity of the orgasm and the desire for sexual activity.
Genital sensitivity also decreases due to less blood and oxygen in the penis.
It would be best to reduce your alcohol consumption to avoid Erectile Dysfunction.
Affecting sperm quality
Alcohol is poisonous to your testicles. Studies suggest drinking excessive alcohol over time might cause your testicles to shrink.
Your sperm's quantity and quality can also decrease as a result.
Other factors that cause ED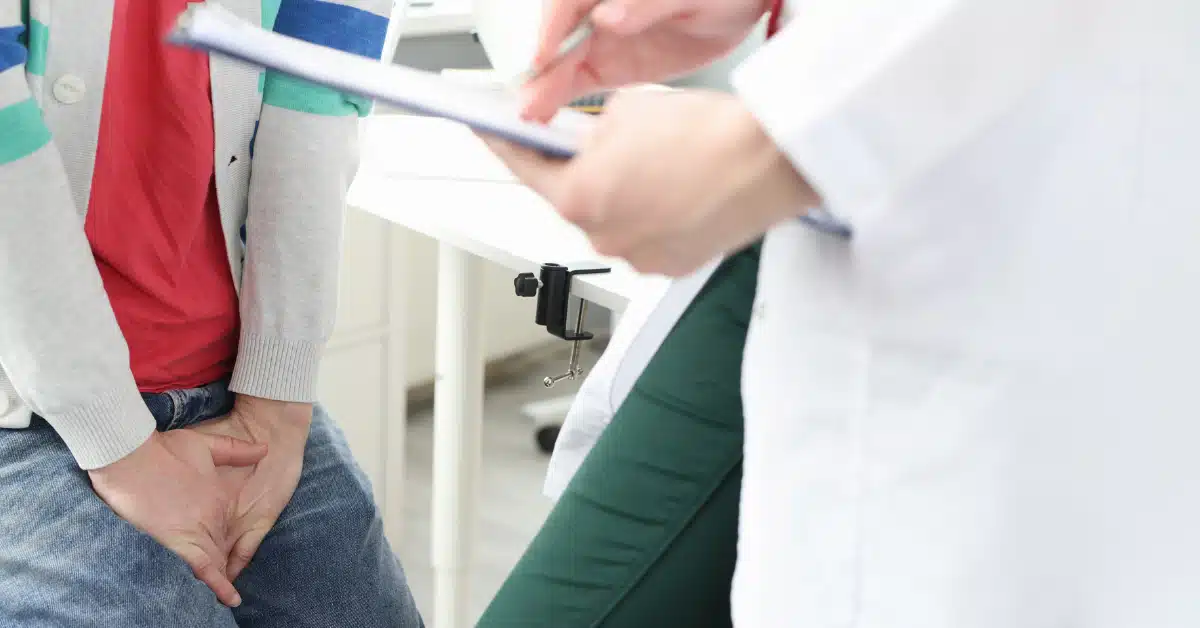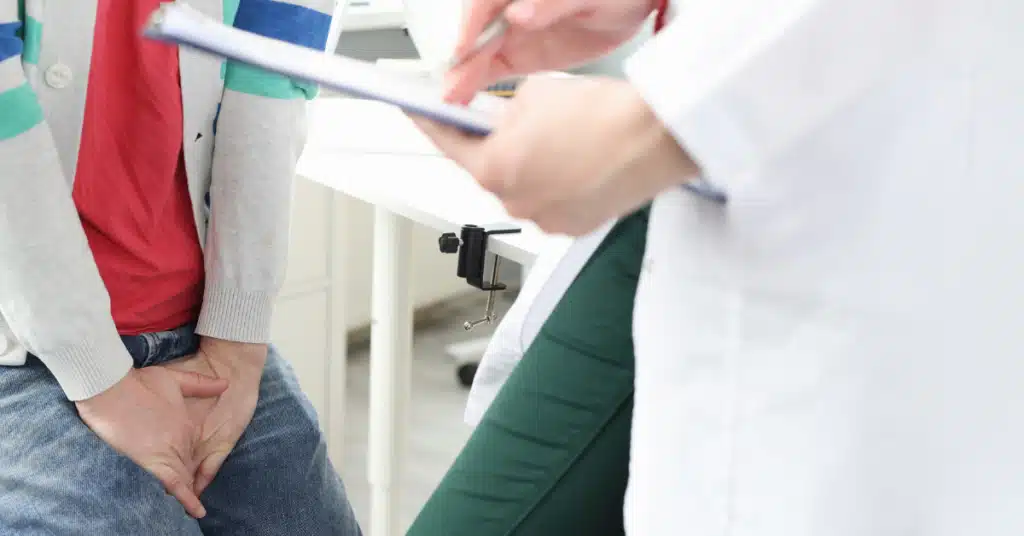 A protein called Phosphodiesterase Type 5 (PDE5) enzyme is in the blood.
This enzyme hinders the blood flow toward the penile region.
As a result, your penis does not rise even in a sexually stimulating environment.
There may be a variety of reasons that cause ED. Some of the causes are listed below
Mental health issues like Anxiety, Depression, and others
High blood pressure or Hypertension
Viagra and alcohol interaction
Moderate alcohol consumption appears to be safe when using Viagra.
There is no concrete evidence that you can't take Viagra and alcohol together.
Clinical Pharmacology and Therapeutics presented a study that found no adverse interactions between red wine and Viagra.
There needs to be more research on this subject, though.
However, just because alcohol and Viagra don't seem to interact doesn't indicate that taking them together is a good idea.
This is because ED frequently occurs due to prolonged alcohol usage.
Therefore, consuming Viagra with alcohol while treating ED can harm you.
How to treat ED
If you have Erectile Dysfunction, consult your doctor.
The first step for treating ED is to identify the underlying cause.
Examples of common treatments for Erectile Dysfunction include the following.
Medication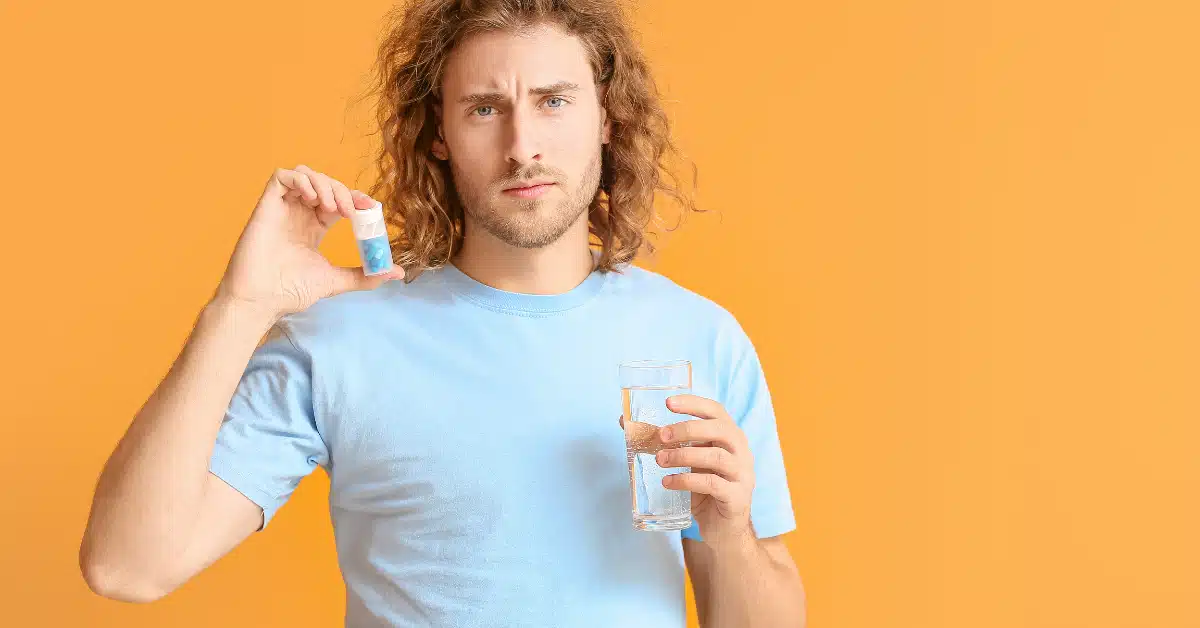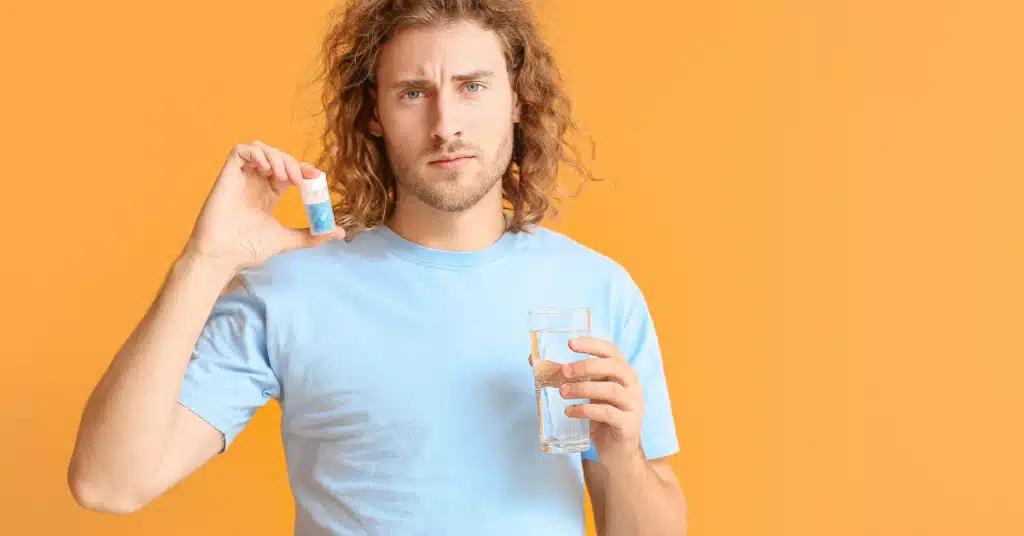 Medical practitioners frequently suggest medication as a course of treatment for Erectile Dysfunction.
As the first course of action, a doctor may advise you to take a medicine like Viagra.
It can help in improving blood flow toward the penile region.
This increase in blood flow makes it much easier for a man to get an erection.
This will help you to enjoy your sex better.
Exercise
Doctors often advise exercises like kegel to men suffering from ED.
Kegel exercises, commonly known as pelvic-floor exercises, strengthen the pelvic muscles.
Always keep in mind that you should abide by your doctor's advice.
Warning
It would help if you did not inject or ingest medicines like Viagra unless your doctor has prescribed it. Consult your doctor for the proper dosage.
Conclusion
Reducing your alcohol consumption or stopping completely can help you tackle Erectile Dysfunction.
But if you already have ED, you should get treatment and deal with the problem.
If your doctor prescribes you a medicine, such as Viagra, be sure to adhere to all of the instructions.
impotence can be treated with Viagra because it improves blood flow to the penile area.
Even though studies linking Viagra and alcohol are few. Still, this does not mean that you can consume both of them together.
It is highly advisable, even by doctors, to avoid mixing the two.
Speak with your doctor about the various options for treating ED. If you are not sure where to begin
Angiotensin:
It is a chemical in your body that narrows your blood vessels. This narrowing can increase your blood pressure and force your heart to work harder.
Frequently Asked Questions
Can you take Viagra with alcohol?
No, it is advisable to not take Viagra along with alcohol as there can be some harmful effects of this combination.
How many beers can you have with Viagra?
None, it is better to have Viagra with Water rather than having it with beer
Which ED drug works best with alcohol?
Levitra is safe to use with alcohol. Studies have shown that there are no significant health effects when using the two together.
Citations:
When referencing outside resources, GoodrxMedicine always provides full citations. To learn more about the measures we use to maintain the quality of our content, please review our
Content Information Policy
.