When treating Erectile Dysfunction (ED), Sildenafil is a well-known medication that has gained significant popularity.
Sildenafil is commonly sold under the brand name Viagra. Sildenafil helps a man to attain and maintain an erection during sexual intercourse.
However, it is very crucial to keep in mind the safety aspect of Sildenafil before using it.
Is Sildenafil safe? This is the question we will answer in this article so you know the positives and negatives of using Sildenafil.
Is it safe to take Sildenafil daily
Yes, you can take Sildenafil daily. However, it would be best to talk to your doctor before doing such a thing.
Your doctor will consider your overall health and any other medical illnesses you are being treated with while writing your prescription.
If you have high blood pressure, kidney difficulties, or a heart ailment, Sildenafil may not be safe.
It may also have a harmful interaction with other medicines like Nitrates, Alpha-blockers, etc.
Sildenafil should only be used once every 24 hours.
Can Sildenafil harm you
When Sildenafil is used per the doctor's guidance, it is a "safe to use" medicine.
Men of all ages and backgrounds around the globe take Sildenafil safely. The major side effects of Sildenafil are extremely rare.
Although Sildenafil is a safe medicine when used as per the prescription, it may interact with some other medications.
These Sildenafil interactions can sometimes be hazardous.
Sildenafil and other ED medicines can interact with Nitrates, Alpha-blockers, and some blood pressure and heart medicines.
When these medications are combined, they can cause a fast and severe drop in blood pressure.
Recommended Read: Understanding the Recommended Sildenafil Dosage
Warning:
Always consult your doctor before taking Sildenafil or
Viagra
.
This drop in blood pressure can cause dizziness, fainting, and cardiovascular complications.
Recreational drugs like poppers (Alkyl Nitrites) combined with Sildenafil can cause severe interactions.
Is Sildenafil hard on the heart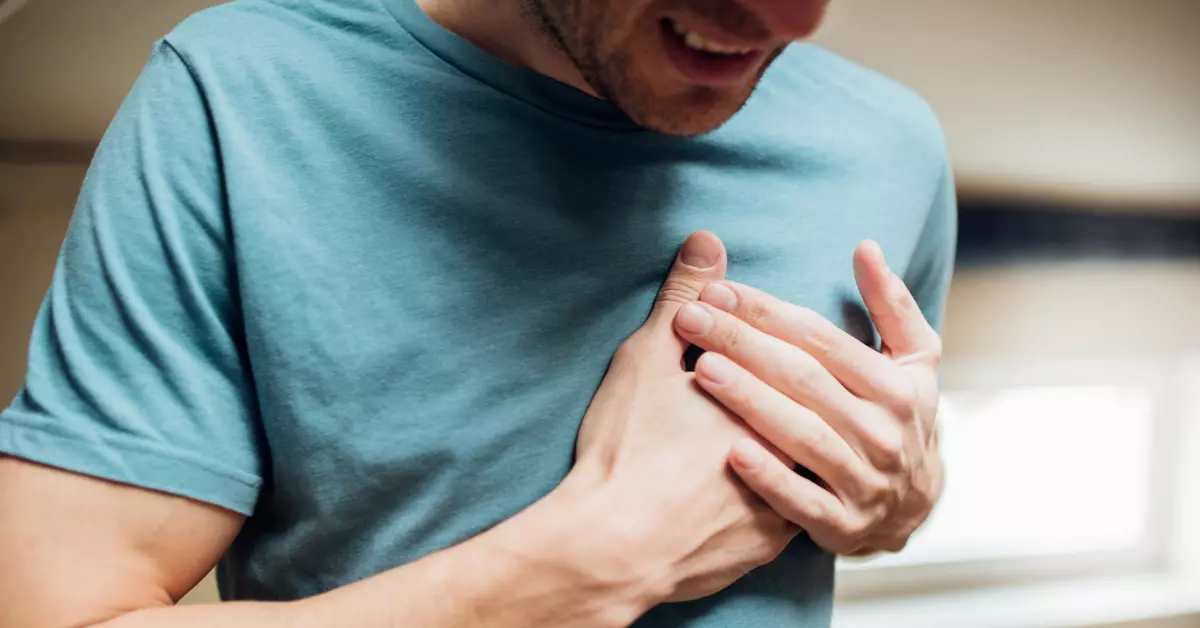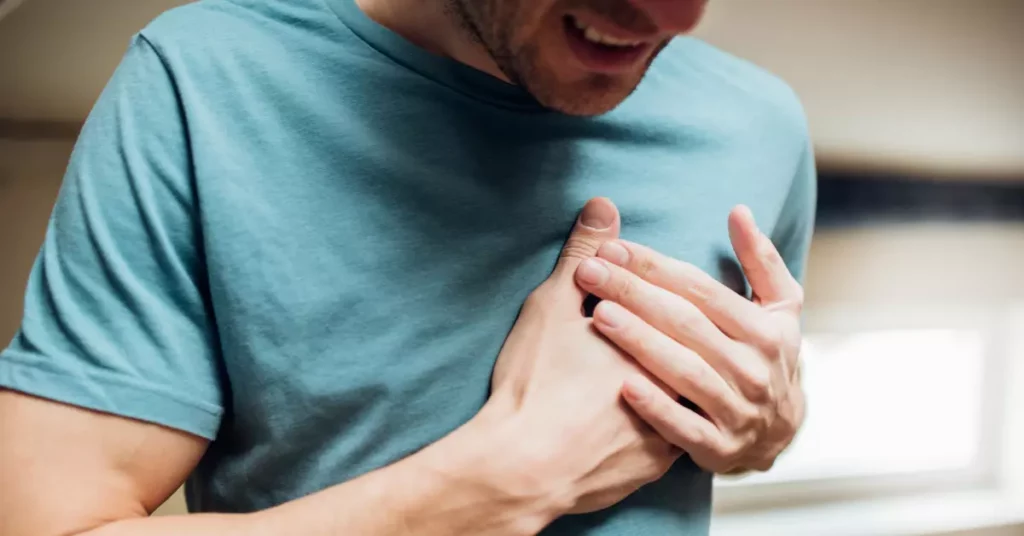 No solid scientific evidence links Sildenafil or other ED pills to heart attacks.
A heart attack, or Myocardial Infarction, occurs when the blood supply to the heart is suddenly cut off.
Coronary Artery Disease usually causes it. It is a kind of heart disease characterized by plaque accumulation within the artery walls.
Sildenafil, a vasodilator, improves blood flow throughout your body, including regions other than your penis.
Therefore Sildenafil is also used to treat Pulmonary Arterial Hypertension or PAH. It is a high blood pressure condition that can harm the arteries in the lungs.
Before using any medicine to treat ED, patients with a history of heart problems, such as a heart attack, chest pain, etc., should exercise caution, according to the FDA.
Suppose you have a heart condition or have had any cardiovascular health concerns. In that case, you should consult your doctor before using Sildenafil.
It's also crucial to know that sexual activity might strain your heart. If you already have a heart issue.
The physical stress of having sex may increase your risk of having a heart attack, stroke, or other cardiovascular event.
Recommended Read: Unveiling Sildenafil Side Effects: What You Need to Know
Conclusion
Sildenafil medications can treat ED and PAH.
It works by inhibiting an enzyme called Phosphodiesterase type 5 (PDE5), which hinders the blood flow toward the penis.
But a lot of people have questions like, is Sildenafil safe? in their minds before using Sildenafil.
Sildenafil is generally considered to be safe if taken according to the prescription. Still, it does have some side effects and interactions.
Thus, Sildenafil should be taken about an hour before sexual activity or as directed by a doctor.
Frequently Asked Questions
Is Sildenafil safe to take daily?
Yes, you can take Sildenafil on a daily basis. But consulting a doctor first is really important.
Is Sildenafil safe for the heart?
If you only take the prescribed dosage of Sildenafil, then you won't suffer any heart ailments.
But if you have a medical history of heart disease then you need to tell your doctor about it.
Which is safer Viagra or Sildenafil?
Aside from minor packaging differences, Viagra and its generic version Sildenafil are identical. 
If you have ED, both medicines are good for treating ED.
Who cannot take Sildenafil?
If you have a major heart or liver disease or recently had a stroke, heart attack, or cardiac problem, you should not take Sildenafil.
Is 20 year old Viagra still good?
Viagra pills may continue to work for years past their manufacturing date. But, expiry medicine cannot be used, it is hazardous to health. 
Expired medication can also cause the growth of pathogenic mold or bacteria.
Citations:
When referencing outside resources, GoodrxMedicine always provides full citations. To learn more about the measures we use to maintain the quality of our content, please review our
Content Information Policy
.
More Articles on Sildenafil