The discovery of Sildenafil as an Erectile Dysfunction (ED) remedy reformed the outlook on male sexual health.
Marketed as Viagra, it was the first medicine developed to treat the inability to get erections. But how does Sildenafil work to treat ED?
This article aims to provide an informed guide on Sildenafil's mechanism, onset, and duration of action.
How does Sildenafil work
Sildenafil works by relaxing and dilating the blood vessels in the penis. It, thus, helps increase blood flow to the penis and produces an erection during sexual stimulation.
Let us take a closer look at Sildenafil's mechanism of action by understanding the process of achieving erections.
How does an erection happen
According to Cleveland Clinic, an erection happens when a person is sexually stimulated. The nerve messengers from the brain stimulate the penile tissues, emitting Nitric Oxide (NO).
NO activates the enzyme Guanylate Cyclase, which increases cyclic Guanosine Monophosphate (cGMP) production.
This cGMP causes the blood vessels in the penis to relax, allowing blood to enter the penile tissues.
This increased blood flow raises the tissue pressure, causing the penis to dilate and get erect.
How does ED happen
ED occurs due to insufficient cGMP levels, which decreases the penile blood flow necessary for erections.
The enzyme Phosphodiesterase-5 (PDE5) causes the breakdown of cGMP. A lack of blood flow to the penis results in difficulty in maintaining a firm erection, causing ED.
Various circumstances can cause ED, including age, underlying health disorders, psychological issues, or lifestyle choices.
What does Sildenafil do to treat ED
Sildenafil belongs to a class of medicines known as PDE5 inhibitors. These medications inhibit the activity of PDE5, which is responsible for the breakdown of cGMP.
By blocking PDE5, Sildenafil causes an increase in cGMP levels. It relaxes and dilates the blood vessels in the penis, facilitating blood flow.
This raises the pressure in the penile tissues and generates a firm erection during sexual stimulation.
Onset and duration of Sildenafil's action
Sildenafil's onset of action typically occurs between 30-60 minutes, with a maximum duration of 4-6 hours. Let us discuss the timing of Sildenafil's activity in detail.
How fast does Sildenafil work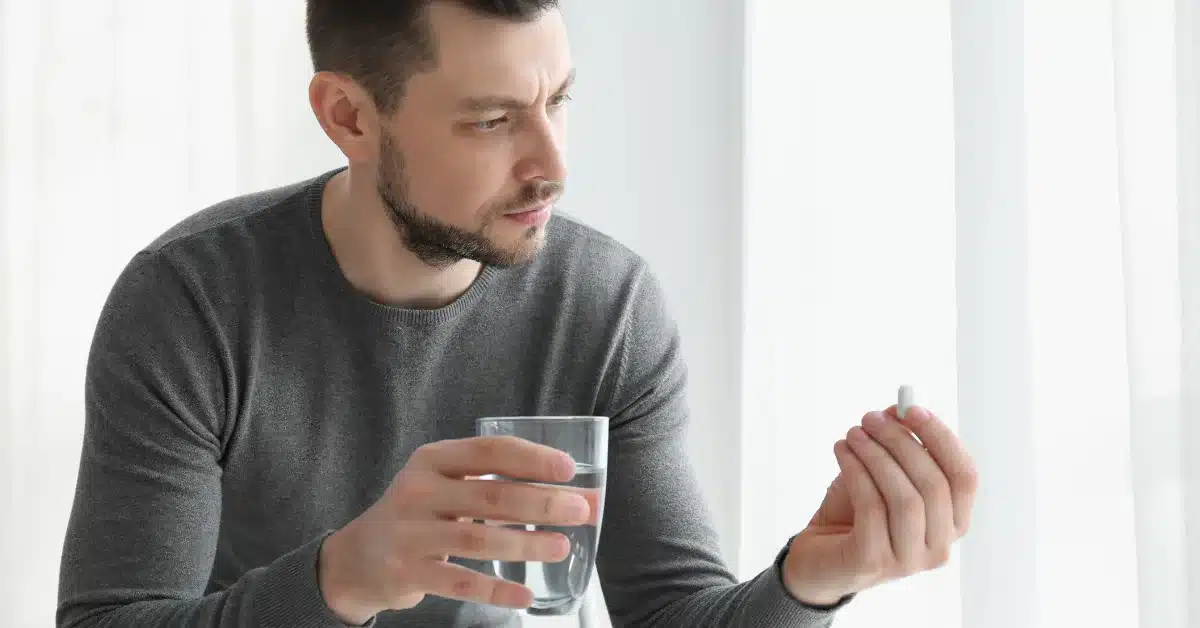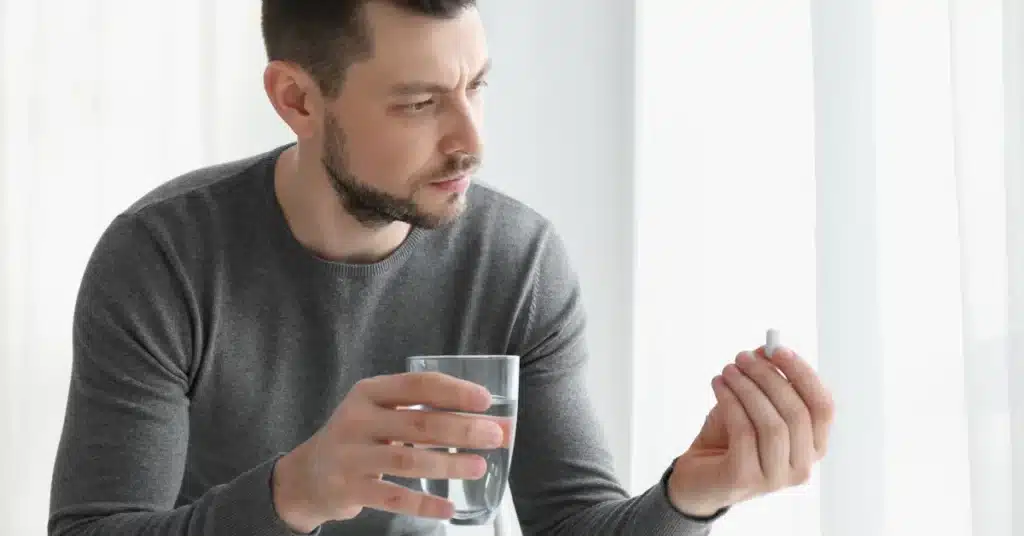 Sildenafil typically begins to work within 30 to 60 minutes after consumption. For best results, you may take the medicine an hour before engaging in sexual activity.
However, food, beverages, and sexual stimulation can alter the onset of Sildenafil's action.
A high-fat meal can delay Sildenafil absorption into the bloodstream. It can prolong the time needed for the medication to take effect.
Therefore, you should take Sildenafil on an empty stomach or after a light meal.
Besides, sexual stimulation is necessary for Sildenafil to function.
Without it, the penile tissues cannot emit the NO required to increase blood flow and produce erections.
To ensure Sildenafil works on time, you must plan your activities before taking the medication.
How long does Sildenafil work
The effects of Sildenafil may last for around 4 hours. The medicine has a half-life of about 4 to 6 hours.
Users may experience enhanced erectile function during this period. After 4 hours, the body starts to break down Sildenafil and inhibits its activity.
The duration of Sildenafil's effect can depend on the dosage and individual response.
You must know that Sildenafil does not give you a continuous erection for four hours.
It improves your ability to gain and maintain erections when sexually stimulated within this period.
Key takeaways
So, how does Sildenafil work? It promotes blood flow to the penis by inhibiting PDE5 and enhances the natural process of achieving erections.
Sildenafil is widely prescribed worldwide due to its effectiveness, safety profile, and ease of use.
Consult a healthcare expert before using Sildenafil to know how to use it for maximum effect.
Frequently Asked Questions