Details
Medically Reviewed by
Dr. Akanksha Kaushal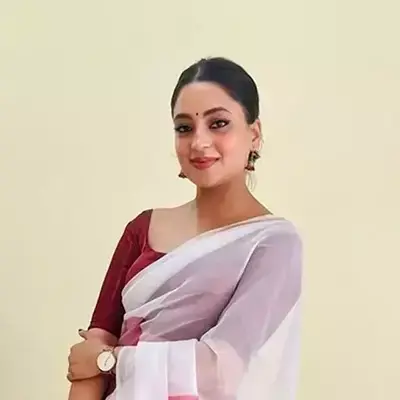 Dr. Akanksha, Pharm-D
Dr. Akansha is a licensed Clinical Pharmacologist with extensive expertise in pharmacovigilance, prescription analysis, drug information, and safety. She's a dedicated educator and avid learner. Dr. Akansha also reviews medical content on GoodRx Medicine, ensuring accurate pharmaceutical information is accessible to all.
Written by
Julian Carter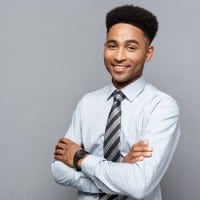 Julian Carter
Julian, an MBA in Pharmaceutical Management, brings a dynamic blend of expertise and impact with his contributions at Goodrxmedicine. His dedication and innovative spirit continue to shape a brighter future in pharmaceutical management.
About Kamagra 100mg Oral Jelly
Kamagra 100 mg Oral Jelly is a specialized medicine primarily prescribed to treat Erectile Dysfunction or impotence in men. 
 
Ajanta Pharma Ltd manufactures the medicine. 
 
It contains Sildenafil Citrate as the main active pharmaceutical ingredient. 
 
It is available in 100mg strength and packaged in the form of separate sachets.
 
Each pack contains 7 pouches. It is available in different tastes, such as Banana, Strawberry, Pineapple, Vanilla, or per the person's preference.
Uses of Kamagra 100mg Oral Jelly
Kamagra 100mg drug is used to treat Erectile Dysfunction. It is a condition in which, due to decreased blood flow in the penile region, men cannot achieve or maintain an erection. 
 
The Sildenafil oral jelly increases the blood flow through the penile region and helps men get an erection. 
 
The active ingredient Sildenafil Citrate is sometimes used in medicines to treat Pulmonary Hypertension. 
Working of Kamagra Oral Jelly Rx 100 mg
Sildenafil Citrate, present in significant amounts in the medicine, is a PDE-5 inhibitor. 
 
It inhibits the enzyme PDE5, responsible for the breakdown of Cyclic Guanosine Monophosphate (cGMP).
 
 cGMP is responsible for the relaxation of the blood vessels.
 
The higher the amount of cGMP, the higher the blood flow to the penile region and the more prolonged the erection.
 
Kamagra 100mg oral jelly inhibits PDE5, resulting in increased blood flow for an extended time and an erect penis.
 
Kamagra is not safe for use in women. Women can use Lovegra as an alternative. 
Direction to use Kamagra 100mg Oral Jelly
You should use Kamagra strictly according to your doctor's recommendations. 
 
While using the Sildenafil oral jelly 100 mg Kamagra, keep the following instructions in mind:
Don't take more than one sachet per day
You should take medicine at least 30-60 minutes before the sexual intercourse
Take with or without food as suggested by  your doctor
Side effects of Kamagra Oral Jelly Rx 100 mg 
Though the use of Kamagra is not associated with any severe side- effects but sometimes it may result in,
Headache
Dizziness
Nausea
Nasal Congestion
Indigestion
Blurring of vision
Erections lasting more than four hours
As long as you use the medicine according to the doctor's instructions, the side effects rarely occur. 
Interactions
Kamagra 100mg Oral Jelly can interact with certain medicines and diseases to show undesired effects. Discuss your medical history with your doctor before consuming the sachet. 
Drug Interactions 
Some potent medicines that can interact with Kamagra 100mg are-
Medications used to treat Pulmonary hypertension: Prazosin, Atenolol
Drugs for treatment of heart-related problems or chest pain: Nitrate drugs
The problems that make sexual activity unsafe
Antibiotic or antifungal medications
Medicines to treat Hepatitis C or HIV/AIDS
Other ED medications contain salts like Sildenafil, Vardenafil, or Tadalafil
Antiepileptic medicines
Disease Interactions
If you suffer from the below-mentioned conditions, please avoid taking Kamagra 100mg oral jelly.
Cardiovascular conditions
Angina
Food Interactions 
Avoid taking Kamagra 100mg Oral Jelly with Grapefruit, Grapefruit juice, and Alcohol. 
Precautions
Keep this medicine away from the reach of children
 
It is not safe for use while driving and doing any machinery-related work after the drug's consumption. It may cause sleepiness
 
Avoid the consumption of oral jelly if you are allergic to Sildenafil
Storage
You should keep Kamagra 100mg Oral Jelly at room temperature in a cool and dry place. 
 
It should be kept safe from heat and direct light.
 Frequently Asked Questions
How long does Kamagra oral jelly take to work?
Kamagra Oral jelly takes around 30 minutes to 60 minutes to show effects. 
What are the side effects of Kamagra 100mg Oral Jelly?
Kamagra Jelly causes minor side effects such as headache, dizziness, indigestion, and blurred vision. These side effects are mild and go away with little or no attention. 
 Does Kamagra cause any hormonal imbalance after its intake?
No, at regular doses, it does not cause any hormonal imbalance. However, in case of overdose, it can cause side effects. 
 What happens if a woman takes Kamagra Oral jelly?
Kamagra is not safe for consumption by women. The medicine can cause side effects. Alternatively, women can use Lovegra. 
 Is Kamagra good to use?
Yes, Kamagra Oral Jelly is an effective medicine to treat Erectile Dysfunction in men. You should take it strictly according to your doctor's recommendation for the best results. 
How do you use Sildenafil Oral Jelly?
Take the Kamagra Oral Jelly medication by mouth as advised by your doctor to treat Erectile Dysfunction. Take it at least 30 minutes to 1 hour before sexual activity. You should take no more than once each day.
Disclaimer:
GoodRxmedicine is entirely unrelated to GoodRx in any way or form. We hereby deny any sponsorship, endorsement, or affiliation between GoodRx.com USA and Goodrxmedicine.com India. GoodRxmedicine is an Indian online Pharmacy only dealing in selling generic medicines in compliance with the law to its full extent of the Republic of India.
The content on this page is intended for informational purposes only and should not be construed as medical advice, treatment, or diagnoses under any circumstances. Goodrxmedicine.com - India is an online Indian pharmacy dealing in Generic pharmaceutical products within the permissible extent of the law. Before self-medicating, consult a doctor if you have any doubts or questions related to your health. For any queries or concerns, write to us at
[email protected]