Clinical Pharmacologist and Drug Safety Expert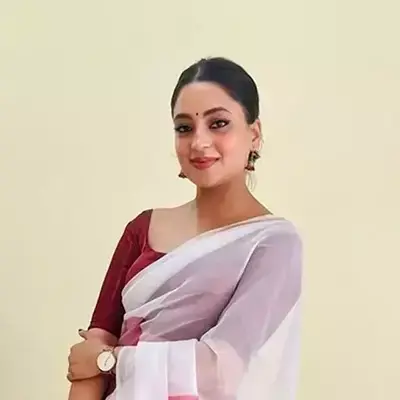 Dr. Akanksha Kaushal is a highly skilled Clinical Pharmacologist with a Pharm-D degree from Maharishi Markandeshwar Deemed University, Ambala, India.
Expertise
Registered under the number 48,21/10/21, she possesses extensive expertise in Drug Information and Drug Safety Service, Patient Counseling, Prescription Analysis, and Pharmacovigilance.
Highlights
Throughout her career, Dr. Akanksha has worked with two multi-super specialty hospitals as a clinical pharmacologist and has also been associated with global clinical research and pharmacovigilance organizations.
Her specialization in one-to-one patient counseling allows her to provide personalized guidance on disease, drug, and lifestyle management.
Prescription analysis is Dr. Akanksha's forte, and she is highly proficient in drug and food interactions, pharmacokinetics, and pharmacodynamics.
Her commitment to ensuring accurate and readily accessible drug use information has led her to collaborate with our platform to review and validate our medical content. 
Experience
Dr. Akanksha Kaushal's extensive experience and knowledge in the field of clinical pharmacology make her an invaluable resource for patients and readers seeking reliable information on drug use and safety.
For more of her credentials, you can follow her on Linkedin. Or check out her other social media profiles on Twitter or Instagram.