Aerocort Inhaler 50 mcg + 50 mcg
Details
Medically Reviewed by
Dr. Akanksha Kaushal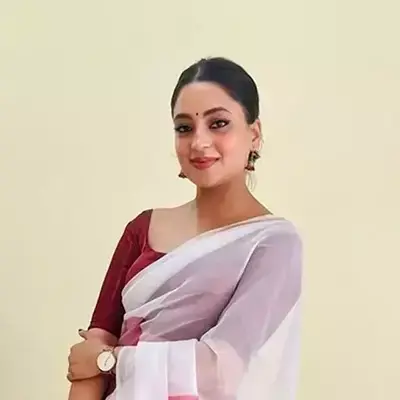 Dr. Akanksha, Pharm-D
Dr. Akansha is a licensed Clinical Pharmacologist with extensive expertise in pharmacovigilance, prescription analysis, drug information, and safety. She's a dedicated educator and avid learner. Dr. Akansha also reviews medical content on GoodRx Medicine, ensuring accurate pharmaceutical information is accessible to all.
Written by
Julian Carter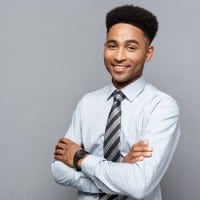 Julian Carter
Julian, an MBA in Pharmaceutical Management, brings a dynamic blend of expertise and impact with his contributions at Goodrxmedicine. His dedication and innovative spirit continue to shape a brighter future in pharmaceutical management.
Abouts of Aerocort Inhaler 50 mcg + 50 mcg
Aerocort Inhaler is a combination of two drugs that effectively treat respiratory complications, mainly in Asthma patients. 
Aerocort 100mcg/50mcg Inhaler treats asthma (wheezing and shortness of breath). It relaxes the air passages' muscles and makes breathing easier.
The two main ingredients are Beclomethasone dipropionate and Levosalbutamol. Cipla manufactures Aerocort Inhaler 50 mcg. 
How does Aerocort Inhaler 50 Mcg + 50 Mcg work?
The active component, Beclomethasone, works to reduce inflammation in airway pathways.
Whereas, Levosalbutamol works to relax the muscles in airway pathways. Both processes together result in normal breathing. 
This drug can be inhaled with the help of a spacer for patients who face difficulty in synchronizing the inspiration of breath with aerosol actuation. 
It takes 15 minutes for the medication to be effective, and its effect can last up to 15 hours.
Directions for taking this medicine 
This is a prescription-based medicine that should be used with care.
Keep your body straight, place the inhaler between your teeth, and seal with lips. Start breathing in and suck the medicine along with your breath and suppress the canister. 
Once you feel your lungs are full of air, remove the canister, and hold your breath for ten seconds. Post ten seconds, release your breath, and gargle your mouth with water.
Strengths
As we have already talked about the active ingredients of Aerocort Inhaler, there are alternative options like Aerocort Rotacaps 100 mcg + 100 mcg, which you can take only after getting it prescribed by your doctor.   
Side Effects
Aerocort inhalers may have specific common side effects which may or may not require strict medical attention. Some of the side effects are-
Nausea
Oral fungal infection
Sore throat
Running nose and cough
Headache
When to not use Aerocort Inhaler 50 Mcg + 50 Mcg?
Avoid using Aerocort Inhaler if you are allergic to any of the constituents of the inhaler. Please do not use it without physician advice. Avoid taking it for acute symptoms.
Interactions
All drugs react differently depending on the person. Before starting any medicine, you should check all the possible interactions with your doctor.
Interaction with medicine
Furosemide
Chlorthalidone
Hydrochlorothiazide
Interaction with the disease
Hyperadrenocorticism
Ocular herpes infection
Osteoporosis
Cardiovascular disease
Storage
Aerocort Inhaler can be stored in a place with a temperature below 30 degrees. Please keep it away from the reach of pets and children. 
FAQs
How many times can I use Aerocort Inhaler?
Using this medicine at the same time of the day when you first took it is better. Moreover, it is essential to continue the medication, even after seeing improvement. Refusing to do so may result in the recurrence of your issue.  
Can asthma be cured?
Some issues can't be cured completely, although they can be controlled. Asthma is a disease that often changes over time; you must work with your doctor. It will help you track your signs and symptoms and adjust your treatment.
What type of inhaler is beclomethasone?
A beclomethasone inhaler is a steroid inhaler that helps reduce and prevent lung inflammation. A beclomethasone inhaler is usually referred to as a 'controller' as it helps control asthma's breathlessness symptoms. 
Disclaimer:
GoodRxmedicine is entirely unrelated to GoodRx in any way or form. We hereby deny any sponsorship, endorsement, or affiliation between GoodRx.com USA and Goodrxmedicine.com India. GoodRxmedicine is an Indian online Pharmacy only dealing in selling generic medicines in compliance with the law to its full extent of the Republic of India.
The content on this page is intended for informational purposes only and should not be construed as medical advice, treatment, or diagnoses under any circumstances. Goodrxmedicine.com - India is an online Indian pharmacy dealing in Generic pharmaceutical products within the permissible extent of the law. Before self-medicating, consult a doctor if you have any doubts or questions related to your health. For any queries or concerns, write to us at
[email protected]