Seroflo Rotacaps 50 mcg + 100 mcg
Details
Medically Reviewed by
Dr. Akanksha Kaushal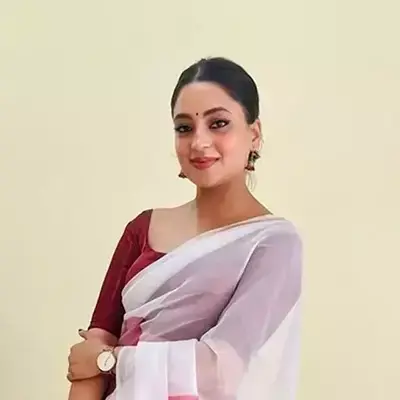 Dr. Akanksha, Pharm-D
Dr. Akansha is a licensed Clinical Pharmacologist with extensive expertise in pharmacovigilance, prescription analysis, drug information, and safety. She's a dedicated educator and avid learner. Dr. Akansha also reviews medical content on GoodRx Medicine, ensuring accurate pharmaceutical information is accessible to all.
Written by
Julian Carter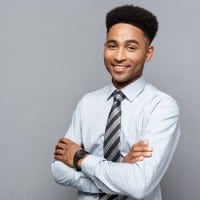 Julian Carter
Julian, an MBA in Pharmaceutical Management, brings a dynamic blend of expertise and impact with his contributions at Goodrxmedicine. His dedication and innovative spirit continue to shape a brighter future in pharmaceutical management.
What is Seroflo Rotacaps
Seroflo 100 Rotacaps contains two medications that widen the airways and make breathing easier.
They are used in patients to treat and prevent Chronic Obstructive Pulmonary Disorders (a lung condition in which airflow to the lungs is obstructed) and Asthma (which causes wheezing and shortness of breath) 
It has two salts: Fluticasone Propionate (100mcg) and Salmeterol (50mcg).
Cipla is the renowned manufacturer of Seroflo 100 Rotacaps.
Your physician will prescribe this medication and instruct you on how often to use it.
Uses of Seroflo Rotacaps
It is recommended for the regular treatment of Asthma and COPD in patients. 
It is for treating those patients for whom the combination of Salmeterol (long-acting beta2-agonist) and Fluticasone Propionate (inhaled corticosteroid) has been considered appropriate. 
Asthma 
Asthma is a chronic inflammation of the airways, which results in repeated episodes of wheezing, shortness of breath, chest tightness, and coughing.
Chronic Obstructive Pulmonary Disease (COPD)
Chronic obstructive pulmonary disease (COPD) is a lung disease that inhibits airflow and causes breathing difficulties.
Because of this blockage, individuals have difficulty breathing or become exhausted due to the strain of breathing. COPD includes Chronic Bronchitis, Emphysema, or a combination of the two conditions.
Working of Seroflo Rotacaps 
Seroflo 100 Rotacaps contain two salts, Salmeterol and Fluticasone Propionate.
Salmeterol is a Beta2-Adrenergic receptor agonist with long-lasting effects, prescribed for Asthma and COPD. It enlarges the lung airways, which facilitates breathing. It works in the airways to relax muscles and improve oxygen flow.
Fluticasone Propionate is a Glucocorticoid. It reduces the production of chemical messengers (prostaglandins) that causes airway inflammation (swelling). It also reduces sneezing, a runny or plugged nose, and sinus pain. 
Together they manage the symptoms in patients with Asthma or COPD. 
How to use Seroflo Rotacaps
Your doctor will recommend the best way to use it, These are just some quick tips that might help you: 
This medication is only for inhalation. The pill is not to be swallowed
You should use it daily at the same time
Your Asthma and Chronic Obstructive Pulmonary Disorder(COPD) may worsen if you stop taking this medication suddenly
A dry mouth is a possible side effect. Frequent mouth rinses and an increase in water consumption may be beneficial
After each inhalation, gargle with warm water to prevent fungal infections in the mouth and throat
Even when asymptomatic, use the medication daily for the best results
Strengths
Seroflo Rotacaps are available in various strengths:
Side effects 
Seroflo is highly unlikely to cause serious side effects because very little gets absorbed in the blood. 
Some common side effects:
Weakness of the voice
Musculoskeletal (bone, muscle, or joint) pain
Accelerating heart rate
Vomiting
Cough
Respiratory tract disease
Painful throat
Fungal infection of the mouth
These side effects are uncommon, and very few people experience them. Most of the side effects are temporary and do not require medical attention.
Interactions 
Analyze the interactions to determine which combinations to avoid. Ask your doctor about the possible interactions. 
Drug Interactions
Tell your doctor if you are taking any of the following medications before using Seroflo 100 Rotacaps
Bronchodilators (Vilanterol, Formoterol)
Respiratory drugs (Ipratropium)
Corticosteroids (Budesonide)
Fluid retention medicines (Furosemide)
Blood Pressure medications (Metoprolol)
Disease Interactions
There are a few diseases that Seroflo may interfere with, including:
Fungal infection
Kidney disease
Cardiovascular diseases
Cataracts
Hyperadrenocorticism
Viral infection
Precautions 
Some measures to be taken in advance to prevent serious repercussions: 
Take the first dose of this medication under medical supervision, as it may quickly cause wheezing or constriction of the airways
Medications such as Seroflo 100 Rotacaps can lower blood Potassium levels; monitor it regularly
Inquire with your doctor before taking this medication if you are pregnant or breastfeeding
Before taking this medication, you should inform your doctor if you have kidney or liver problems so that they can prescribe dosage accordingly 
Do not use this medication if it has previously caused you to have adverse effects
Do not immediately change your dosage or stop taking your medication without consulting your doctor
Storage Instructions 
Always keep it at a temperature below 25ºC and keep it away from the reach of children.
Frequently Asked Questions (FAOs)
Is Seroflo Rotacaps harmful?
The side effects of Seroflo 100 may include sore throat, cough, headache, and hoarse voice. Tell your doctor if the side effects worsen or persist for a more extended period. Use the Seroflo Rotacaps 100 according to the dosage and duration prescribed by your doctor.
Is Seroflo Rotacaps a Steroid?
It contains the medications Fluticasone Propionate and Salmeterol. Fluticasone Propionate belongs to Corticosteroids, also known as 'Steroids' They are not "Anabolic Steroids," which are occasionally misused by athletes.
Can Seroflo Rotacaps cure Asthma?
Seroflo cannot cure Asthma; only its symptoms can be managed. Because Asthma frequently changes over time, you and your doctor must monitor your symptoms and adjust your treatment as necessary.
Does Seroflo cause weight gain?
Yes, Seroflo Rotacaps users may experience weight gain due to the appetite-stimulating properties of this medicine, which may result in weight gain.
When not to use Seroflo 100?
You should not use Seroflo 100 if allergic to Seroflo or have Status asthmaticus. In such a case, either change inhalers or use rescue inhalers.
Disclaimer:
GoodRxmedicine is entirely unrelated to GoodRx in any way or form. We hereby deny any sponsorship, endorsement, or affiliation between GoodRx.com USA and Goodrxmedicine.com India. GoodRxmedicine is an Indian online Pharmacy only dealing in selling generic medicines in compliance with the law to its full extent of the Republic of India.
The content on this page is intended for informational purposes only and should not be construed as medical advice, treatment, or diagnoses under any circumstances. Goodrxmedicine.com - India is an online Indian pharmacy dealing in Generic pharmaceutical products within the permissible extent of the law. Before self-medicating, consult a doctor if you have any doubts or questions related to your health. For any queries or concerns, write to us at
[email protected]