Seroflo Rotacaps 50 mcg + 500 mcg
Details
Medically Reviewed by
Dr. Akanksha Kaushal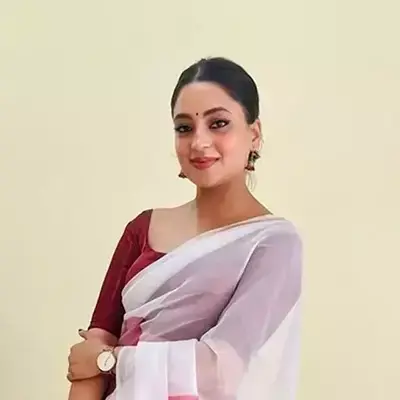 Dr. Akanksha, Pharm-D
Dr. Akansha is a licensed Clinical Pharmacologist with extensive expertise in pharmacovigilance, prescription analysis, drug information, and safety. She's a dedicated educator and avid learner. Dr. Akansha also reviews medical content on GoodRx Medicine, ensuring accurate pharmaceutical information is accessible to all.
Written by
Julian Carter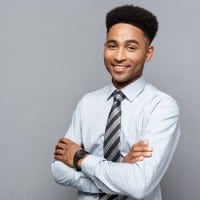 Julian Carter
Julian, an MBA in Pharmaceutical Management, brings a dynamic blend of expertise and impact with his contributions at Goodrxmedicine. His dedication and innovative spirit continue to shape a brighter future in pharmaceutical management.
What is Seroflo 500
Seroflo 500 Rotacap combines two medicines that make breathing easier by opening the airways. 
It contains two salts: Fluticasone Propionate (500mcg) and Salmeterol (50mcg). 
Effectively treats Asthma (wheezing and shortness of breath) and Chronic Obstructive Pulmonary Disorder (COPD).
Seroflo Rotacaps 500 is manufactured by Cipla. 
Your doctor will prescribe and tell you how often you must use a Seroflo inhaler. 
Seroflo 500 Uses
Seroflo inhaler 500 can help prevent an asthma attack if you take it before exercise or some triggers. This medicine allows you to exercise more without worrying about wheezing, coughing, or shortness of breath.
Chronic Obstructive Pulmonary Disease (COPD)
Chronic Obstructive Pulmonary Disease (COPD) is a lung disease that lasts for a long time and makes it hard to get the air out of the lungs (airflow obstruction). 
Because of this blockage, patients have trouble breathing or get tired quickly due to breathing strain. COPD is an umbrella concept for chronic bronchitis, emphysema, and a combination of the two.
Asthma
Asthma is a condition that makes the airways inflamed and narrow and might make more mucus. 
It can make breathing hard and cause coughing, a whistling sound when you breathe out (called wheezing), and shortness of breath.
Working of Seroflo 500
Seroflo 500 Rotacaps combine two salts, Salmeterol and Fluticasone Propionate. 
Salmeterol is a long-acting beta2-adrenergic receptor agonist. It works by relaxing the muscles in the airways and making them wider. 
Fluticasone Propionate is a known steroid. It works by reducing the generation of prostaglandins (chemical messengers) that produce airway inflammation (swelling). Fluticasone contains powerful anti-inflammatory properties.
Together, they help treat the symptoms by making breathing easier.
How do you use a Seroflo 500 inhaler
Your doctor will prescribe and tell you how often you must use a Seroflo inhaler. 
Usually, If you want this medicine to work, you must take it regularly, even if you don't feel any symptoms. That implies it's working. 
If you stop taking it, your Asthma and Chronic Obstructive Pulmonary Disorder (COPD) might worsen. 
It shouldn't be used to stop asthma attacks that come on quickly. Use your quick-relief inhaler if you have an asthma attack (reliever). 
You must use the inhaler correctly to get the most out of this medicine. If you don't, it won't work as it claims. 
Missed Dose
You must take the missed dose of Seroflo 500 as soon as possible. 
But if your next dose is almost due, skip the one dose you missed and go back to your regular schedule. 
Please don't take it twice.
Overdose
It is crucial to take this medication as prescribed by your doctor. In the circumstance of an overdose, seek medical help. 
Strengths
Seroflo Rotacaps are available in different strengths other than 50 mcg + 500mcg
Side effects of Seroflo 500 rotacaps
Take your medication as prescribed by your physician. Side effects are less likely to occur and are temporary. Consult your physician if they persist or if they cause you concern.
Some common side effects of Seroflo are:
Vomiting 
Fungal infection of the mouth
Hoarseness of voice
Musculoskeletal (bone, muscle, or joint) pain
Nausea
Increased heart rate
Cough
Respiratory tract infection
Headache
Sore throat
These adverse effects are uncommon, and relatively few persons experience them. 
Interactions of Seroflo 500
Seroflo can interact with certain drugs as well as diseases. Always consult your doctor to check the possible interactions. 
Drug Interactions
Drug-drug interactions are determined to know which drug combinations patients must avoid.
Drug interactions of Seroflo 500
Fluid retention drugs (Furosemide)
Corticosteroids (Budesonide)
Bronchodilators (Vilanterol, Formoterol, Albuterol)
Blood pressure medicines (Metoprolol)
Respiratory drugs (Ipratropium)
Disease Interactions
Drug-disease interactions are situations where the medical treatment used to treat one disease worsens a patient's condition with another disease.
Disease interactions of Seroflo 500 rotacaps
Hyperadrenocorticism
Cataracts
Liver Disease
Fungal infection
Bacterial infection
Viral infection
Cardiovascular diseases 
Kidney disease
Precautions before using Seroflo 500 
All those with asthma or Chronic Obstructive Pulmonary Disease symptoms such as shortness of breath and wheezing can use a Seroflo inhaler.
Ask your doctor if it is safe to take this medication if you are pregnant or nursing.
Before taking it, you should inform your physician if you have kidney or liver problems so that they can prescribe an appropriate dose.
Storage Instructions for Seroflo 500
Always store it at a controlled room temperature (20º to 25ºC) and keep it out of the reach of children.
Frequently Asked Questions (FAOs)
Does Seroflo increase heart rate?
Seroflo inhaler 500 can sometimes adversely affect cardiovascular health, including increased heart rate, pulse rate, blood pressure, and other symptoms. If you suffer such symptoms, consult a physician immediately. However, not all patients have to experience the same symptoms.
Is Seroflo a rescue inhaler?
No, it cannot be used as a quick relief inhaler as it is not used to treat sudden asthma attacks and is not a substitute for a rescue inhaler.
What type of inhaler is Seroflo?
Seroflo Inhaler contains Fluticasone Propionate, an inhaled corticosteroid (ICS) medicine, and Salmeterol, a long-acting beta2-adrenergic agonist (LABA) medicine. 
Does Seroflo cause weight gain?
Yes, patients using the Seroflo inhaler may experience weight gain due to the appetite-stimulating properties of these inhalers, which might result in weight gain.
When should I take Seroflo?
Seroflo 500 inhaler is used to treat Asthma and COPD in patients who require continuous medication. It is essential that you use your Seroflo twice daily, every day. This will help you in remaining symptom-free throughout the day and night. Take your medication at approximately the same time every day.
When not to use Seroflo 500?
It is advised not to take it if you are experiencing any of these conditions
Allergic to Seroflo
If you are allergic to Seroflo 500 Rotacaps, you should avoid using them. Seek immediate medical assistance if you experience a skin rash, facial/tongue/throat itching/swelling, difficulty breathing, etc.
Status asthmaticus
Status asthmaticus is a medical emergency and severe form of Asthma that is not responsive to regular treatments. These attacks may last for minutes or even hours. If you have status asthmaticus, you should not take Seroflo 500 Rotacaps because they are ineffective for treating this condition.
Disclaimer:
GoodRxmedicine is entirely unrelated to GoodRx in any way or form. We hereby deny any sponsorship, endorsement, or affiliation between GoodRx.com USA and Goodrxmedicine.com India. GoodRxmedicine is an Indian online Pharmacy only dealing in selling generic medicines in compliance with the law to its full extent of the Republic of India.
The content on this page is intended for informational purposes only and should not be construed as medical advice, treatment, or diagnoses under any circumstances. Goodrxmedicine.com - India is an online Indian pharmacy dealing in Generic pharmaceutical products within the permissible extent of the law. Before self-medicating, consult a doctor if you have any doubts or questions related to your health. For any queries or concerns, write to us at
[email protected]