Seroflo Rotacaps 50 mcg + 250 mcg
Details
Medically Reviewed by
Dr. Akanksha Kaushal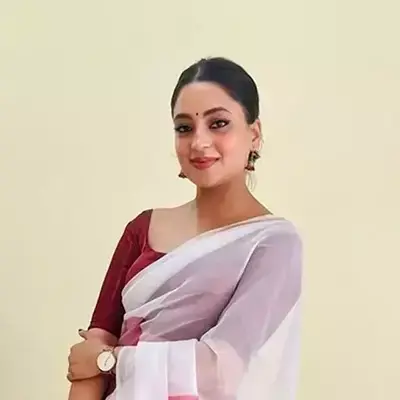 Dr. Akanksha, Pharm-D
Dr. Akansha is a licensed Clinical Pharmacologist with extensive expertise in pharmacovigilance, prescription analysis, drug information, and safety. She's a dedicated educator and avid learner. Dr. Akansha also reviews medical content on GoodRx Medicine, ensuring accurate pharmaceutical information is accessible to all.
Written by
Julian Carter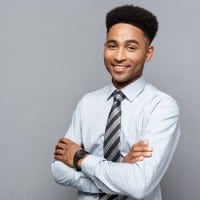 Julian Carter
Julian, an MBA in Pharmaceutical Management, brings a dynamic blend of expertise and impact with his contributions at Goodrxmedicine. His dedication and innovative spirit continue to shape a brighter future in pharmaceutical management.
About brand name of the drug
Seroflo rotacaps consists of Fluticasone propionate (250 mcg) and Salmeterol (50 mcg) and is used to treating the symptoms of asthma and chronic obstructive pulmonary disorders. These symptoms may include shortness of breath, coughing or wheezing, chest tightness, etc. It's a prescribed medicine and hence can be purchased under the prescription of a registered medical practitioner only. The product is also available in the online pharmacies. The same brand is available with name of Advair rotacaps in the USA market.
About the drug 
The product consisting of salmeterol and fluticasone propionate is manufactured by Cipla Ltd. in India. The same salt composition drug is available in different strengths such as Seroflo 100 and Seroflo 500 rotacaps. The drug is in the form of a dry powder which is inhaled through mouth. The drug comes in a pack of 30 rotacaps. The substitutes of the salmeterol used are isoproterenol and salbutamol. Compared to isoproterenol, salmeterol is selective beta-2 agonist which reduces the impact of cardiac effect. Compared to salbutamol, it is 50 times for selective for beta 2 receptors.
About salt of the drug
Fluticasone propionate is a synthetic corticosteroid and salmeterol is a selective, long-acting beta 2 agonist, both used in combination to treat the breathing disorders. The former being a glucocorticoid is used for anti-inflammatory responses whereas the latter is used as a bronchodilator. Hence the combination is used to treat the various types of symptoms with a single drug. The use of rotacaps ensures the negligible oral systemic bioavailability (<1%). This makes the patient safe to use the medication for a longer duration as minimal side effects are observed.
Medical Uses of the drug
Seroflo rotacaps is used medically in the following cases:
Asthma: the drug is used to treat symptoms of asthma, i.e., it does not cure the disease.

Chronic obstructive pulmonary disorder (COPD): the combination is used to treat symptoms when the conditions become severe.
Symptoms treated are shortness of breath, chest tightness, coughing or wheezing or other pulmonary function related symptoms. 
Working of a drug 
Asthma is associated with inflammation which at times worsens a patient's condition. Fluticasone propionate possesses the potent inflammatory properties. It inhibits multiple inflammatory cells such as mast cells, lymphocytes, macrophages, eosinophils, basophils, and neutrophils and as well as several mediators which secrete inflammatory chemicals such as histamine, eicosanoids, leukotrienes and cytokines.   

Salmeterol works by stimulating intracellular adenylyl cyclase, an enzyme which is responsible for conversion of ATP into cyclic AMP. This results in relaxation of broonchial muscles and inhibition of release of inflammatory chemicals especially from mast cells. Salmeterol have a potency of showing its bronchodilation effect upto minimum 12 hours.
Side effects 
Side effects which are observed with the use of seroflo are:
Cardiac arrhythmia 

Myocardial infarction

Palpitation

Nasal congestion

Weight gain

Eye edema/swelling

Systemic effects with prolonged consumption of corticosteroids are seen such as cushing syndrome, growth retardation in children and adults, decrease in bone mineral density, glaucoma, cataracts and adrenal suppression. 

When patient faces paradoxical bronchospasms with immediate increase in wheezing after the consumption of drug, the patient should stop the drug immediately. He should consult a physician and opt an alternative therapy.
How to use 
The drug is taken with a rotahaler or revolizer. The rotacaps are not meant to be swallowed.

Generally the drug is to be inhaled twice a day. No. of puffs are decided by the doctor as per the severity of the situation.

Onset of effect can be observed within 20 minutes of consumption of drug.

Salmeterol peak effect can be observed in 20 minutes. No accumulation of drug occurs in the body with repeated doses.
Drugs that are known to interact with this medicine
The use of seroflo rotacaps must be done cautiously after considering its interactions with the following drugs:
Tricyclic antidepressants or monoamine oxidase inhibitors: a gap of two weeks with these drugs therapy is a must as they potentiate the effect of salmeterol on the vascular system.

CYP3A4 inhibitors: both the components of the combination are the substrate of CYP3A4. Use of these inhibitors such as ritonavir, atazanavir, clarithromycin, indinavir, etc. may increase the amount of salmeterol and fluticasone in the body. 

Non-potassium sparing diuretics: seroflo is responsible for lowering the potassium levels. Use of it with loop diuretics or thiazides may worsen the condition.
When to avoid taking the drug
The use of seroflo rotacaps should be avoided by patients who have a history of hypersensitivity from any of the components of the formulation.

Its use is prohibited in case of primary treatment of status asthmaticus.

It should not be used in acute attacks of asthma where a fast and short-acting bronchodilator is required. 

It should not be used in COPD conditions where intensive measures are required.

It should not be used in patients who are hypersensitive to milk proteins.

It should not be used in patients transferred from corticosteroid therapy.

This medicine is not recommended for use in patients less than 12 years of age.
Things to avoid when using the drug
Patients should use rotacaps cautiously when undergoing the treatment of pulmonary tuberculosis.

Do not abruptly stop the therapy without the consultation of physician. It may abruptly worsen your condition.

Its use in case of seizure disorder patients should be done cautiously with regular monitoring of the physician. 
General Information and Precautions
Seroflo rotacaps must be used daily for the optimum effects though the patient is asymptomatic at those times. 

Patients should carry the inhaler with them to prevent any surprise attacks or to avoid any breathing difficulties. 

Increased requirement of the dose or short-acting bronchodilator indicates the deterioration of the condition of the patient and must review himself by a physician.
Precautions
Alcohol- it is always advisable to consult your physician before consuming alcohol with the drug therapy.

Pregnancy- use of seroflo in pregnant women is recommended only when the benefit ratio is higher compared to the risk factor. Lowest dose of fluticasone which can maintain the condition of asthma is recommended.

Organs - the major organ affected with the use of this drug is heart. It may cause cardiac arrythmias and may reduce serum potassium levels at high therapeutic doses. Hence its use is advised to be cautious in patients with cardiovascular disorders, diabetes mellitus, thyroid disorder or hypokalemia.

lactation - use of seroflo in nursing mothers is only recommended when the benefit ratio is higher than the risk factor the child.
Storage
Rotacaps should be stored at room temperature.

Direct fall of sunlight must be avoided to prevent the oxidation of the composition.

Keep away from children and pets.

Do not keep them in humid areas.
General FAQs regarding the drug
Does the side effects attached with the drug combination persists for life?
Ans. Generally side effects such as tremors are seen initially in every patient but they subside with time once they develop resistance to it.
Can the seroflo be used to cure asthma?
Ans. No, the combination is used only to treat the symptoms of asthma.
Can a patient use this drug when the immediate responses are required?
Ans. No, in such cases a short and fast acting drug is required.
Disclaimer:
GoodRxmedicine is entirely unrelated to GoodRx in any way or form. We hereby deny any sponsorship, endorsement, or affiliation between GoodRx.com USA and Goodrxmedicine.com India. GoodRxmedicine is an Indian online Pharmacy only dealing in selling generic medicines in compliance with the law to its full extent of the Republic of India.
The content on this page is intended for informational purposes only and should not be construed as medical advice, treatment, or diagnoses under any circumstances. Goodrxmedicine.com - India is an online Indian pharmacy dealing in Generic pharmaceutical products within the permissible extent of the law. Before self-medicating, consult a doctor if you have any doubts or questions related to your health. For any queries or concerns, write to us at
[email protected]