Details
Medically Reviewed by
Dr. Akanksha Kaushal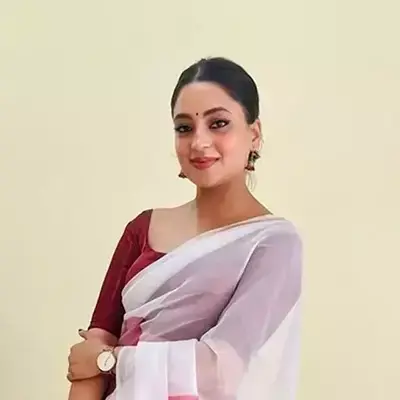 Dr. Akanksha, Pharm-D
Dr. Akansha is a licensed Clinical Pharmacologist with extensive expertise in pharmacovigilance, prescription analysis, drug information, and safety. She's a dedicated educator and avid learner. Dr. Akansha also reviews medical content on GoodRx Medicine, ensuring accurate pharmaceutical information is accessible to all.
Written by
Julian Carter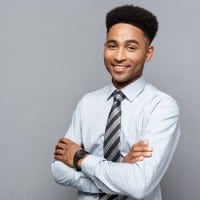 Julian Carter
Julian, an MBA in Pharmaceutical Management, brings a dynamic blend of expertise and impact with his contributions at Goodrxmedicine. His dedication and innovative spirit continue to shape a brighter future in pharmaceutical management.
About the brand name of the drug 
Azax 250mg tablet is an allopathic drug available in the form of tablets. These are manufactured by an Indian company, Sun Pharmaceuticals. The major constituent of this tablet, Azithromycin, is used to treat a majority of bacterial infections. This formulation is not recommended for treating viral infections like common flu, cold, etc since it is active only for treating bacterial infections.
About the drug
Azithromycin is the active pharmaceutical ingredient in Azax 250mg tablet. It is available in different dosage strength of hundred mg, two fifty mg, five hundred mg, and six hundred mg. It is easily findable at medical stores or local chemist and at online pharmacy. The prescription is important to purchase this tablet. It is very helpful for a person dealing with various bacterial infections such as intestinal infections, skin infections, ear infections, and sexually transmitted disease.
About the salt of the drug
Azithromycin is an antibiotic used for treating a variety of bacterial infections. It has a really broad antibacterial activity. It inhibits the growth of many gram-positive and gram-negative bacteria. It prevents the bacteria from growing by interfering with its protein synthesis. It binds to the ribosomes and prohibits the translation of mRNA. It is an acid-stable drug that gets readily absorbed. For greater absorption, it should be taken on an empty stomach.
Medical uses of the drug.
Azax 250 mg is used for the treatment of the following medical conditions:
Middle ear infections

Strep throat

Pneumonia 

Traveler's diarrhea 

Intestinal infections

Sexually transmitted disease

Certain skin infections

Malaria
Working of the drug
Azax 250 mg contains Azithromycin which inhibits the growth of bacteria causing infections by binding itself to the 50S ribosomes. This stops the protein synthesis and exits the translation of mRNA. Azithromycin has a higher concentration of Phagocytes, due to which it is actively transported to the site of infection. A single large dose of Azithromycin can maintain the bacteriostatic levels in the infected sites for several days.
Side effects
The dosage of Azax 250mg is associated with the following side effects:
Diarrhea

Abdominal pain

Difficult or painful urination

Vomiting

Fever

Acid or sour stomach

Aggression 

Excessive gastric issues

Heartburn

Dry skin/Scaly skin

Dizziness

Drowsiness
If the patient go through from any of these above-mentioned symptoms after the dose of Azax 250mg, He should immediately consult a physician. 
How to use the drug
Azax 250mg shall only be used on prescription from a doctor or a physician. Instructions given by the doctor shall be followed by the patient. Following are the instructions that should be kept in mind:
Take the medication orally as prescribed by the doctor with or without food.

Take the drug on the same time each day for better results.

Complete your dosage even if your symptoms disappear after a few days.
Stopping the medication will allow the bacteria to grow therefore it's better to complete the dose.
Drink a good amount of water along with the tablet. It will help it by absorbing the drug.

Make sure the patient is not allergic to azithromycin.
Drugs that are known to interact with this medicine
The drugs tend to interact with each other when two or more medicines are taken together. This may happen when the patient is in multiple medications. Some of the drugs that can interact with Azax 250mg are:
Antacids containing aluminum and magnesium can slow down the absorption process of azithromycin.

Interacts with antihistamines like cetrizine, hydroxyzine, loratidine.

Antifungals

Antipsychotics

Calcium channel blockers

Quinolone antibiotics
Interaction with other drugs doesn't have any significant effect on the working of azithromycin. Patients should try to avoid the drugs that may develop an allergic reaction.
When to avoid taking the drug
Avoid taking the drug if the patient is allergic. Azithromycin should be avoided if the patient is taking any antifungal medicines. It interacts with that drug which slows down its working process. 

This drug should be avoided if the patient is allergic to azithromycin or erythromycin. If still taken it can worsen the allergies.

Avoid taking the drug if you feel any ill symptoms or side effects apart from allergies.
Things to avoid when using the drug
 Avoid taking alcohol and junk foods while you are in the dosage of Azax 250mg.
Avoid the use of any product that can help in the growth of bacteria.
Avoid eating any food that can increase the bacteria growth. 
General information and precautions
The drug must be kept out of reach from the children.
It must not be taken with any antacids.

It must not be taken with antifungals.

It will only treat the bacterial infections.

This medicine is not prescribed for fungal or viral infections.
Precautions:
Alcohol: One must avoid taking alcohol along with this drug. It may lead to unwanted side effects.

Disease: Discuss with your doctor if you have any liver or kidney disease. This drug can interact with the drug used for the treatment of liver or kidney issues. It can also cause a condition that affects the heart rhythm. Prolonged use of azithromycin can cause disturbance in the normal working of organs.

Pregnancy: During pregnancy, this drug shall only be used when necessary. 

Breast feeding: This drug can pass to breast milk, therefore talk to your doctor before taking this tablet.

Driving: Azithromycin is sometimes known to cause dizziness and drowsiness; hence, driving shall be avoided. 

Old age: It can be given to patient older than 60 years but on a proper dosage and keen observations.
Storage
Must be stored in room temperature.

Should be kept out from the reach of children.

Store in a cool and dry place.

Do not freeze the medicine.
General FAQs regarding the drug
Can the drug be taken with alcohol? Why not?
Ans. The drug should never be taken with alcohol. The interaction may cause several undesirable side effects.
Is azithromycin a strong antibiotic?
Ans. It is a Macrolidetype antibiotic. It works by stopping the bacterial growth.
Can azithromycin be taken at night?
Ans. It can be taken at night or as prescribed by the doctor.
Can Azithromycin treat STD?
Ans. Yes, it can treat STD's.
What you should not take with azithromycin?
Ans. Do not take aluminum or magnesium with azithromycin; it lowers down the absorption level of the drug.
Does it treat viral infection?
Ans. No, it is not helpful in treating viral infection. It is only designed to cure bacterial infections.
Disclaimer:
GoodRxmedicine is entirely unrelated to GoodRx in any way or form. We hereby deny any sponsorship, endorsement, or affiliation between GoodRx.com USA and Goodrxmedicine.com India. GoodRxmedicine is an Indian online Pharmacy only dealing in selling generic medicines in compliance with the law to its full extent of the Republic of India.
The content on this page is intended for informational purposes only and should not be construed as medical advice, treatment, or diagnoses under any circumstances. Goodrxmedicine.com - India is an online Indian pharmacy dealing in Generic pharmaceutical products within the permissible extent of the law. Before self-medicating, consult a doctor if you have any doubts or questions related to your health. For any queries or concerns, write to us at
[email protected]