Foracort Inhaler 6/400 mcg
Details
Medically Reviewed by
Dr. Akanksha Kaushal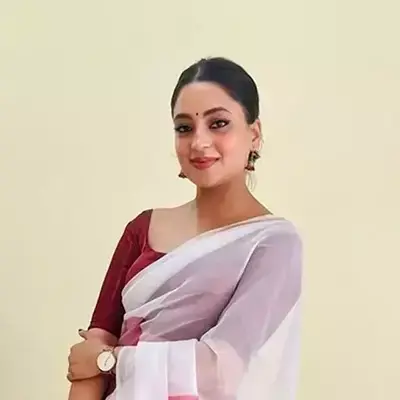 Dr. Akanksha, Pharm-D
Dr. Akansha is a licensed Clinical Pharmacologist with extensive expertise in pharmacovigilance, prescription analysis, drug information, and safety. She's a dedicated educator and avid learner. Dr. Akansha also reviews medical content on GoodRx Medicine, ensuring accurate pharmaceutical information is accessible to all.
Written by
Julian Carter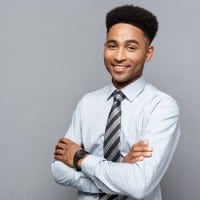 Julian Carter
Julian, an MBA in Pharmaceutical Management, brings a dynamic blend of expertise and impact with his contributions at Goodrxmedicine. His dedication and innovative spirit continue to shape a brighter future in pharmaceutical management.
What is Foracort Inhaler
Foracort 400 inhaler belong to the Respiratory combination medication.
They are used for the long-term maintenance treatment of Asthma (wheezing and shortness of breath) and Chronic Obstructive Pulmonary Disease (COPD).
Foracort Inhaler 400 contains two salts, Formoterol (6 mcg) and Budesonide (400 mcg), which are effective in treating Asthma and COPD.
It is a prescription-based inhaler. Your doctor will prescribe it and suggest the correct dosage as per your medical condition.
Cipla Ltd. is a renowned pharmaceutical company that manufactures Foracort 400. 
What is Foracort Inhaler used for
Foracort Inhaler 400 aids in treating and preventing Asthma attacks and Chronic Obstructive Pulmonary Disease (COPD).
Foracort 400 Inhaler allows for increased physical activity without wheezing, coughing, or shortness of breath.
Asthma 
There is an asthmatic condition in which the airways narrow, swell, and generate excess mucus, resulting in breathing problems. 
It causes reoccurring wheezing, shortness of breath, chest tightness, and nighttime or early morning coughing.
Symptoms of Asthma can be controlled by taking medicine and avoiding the triggers that can cause an attack. 
Chronic Obstructive Pulmonary Disorders (COPD)
COPD is a lung disease that causes airflow obstruction, making it difficult to expel air from the lungs.
Due to this obstruction, patients have trouble breathing or become exhausted from the effort required to breathe.
How does Foracort Inhaler work
Foracort Inhaler 400 combines two medicines: Formoterol and Budesonide.
Formoterol belongs to Long-Acting Beta-Agonists (LABA) or Bronchodilators.
It relaxes and dilates the respiratory tract muscles, making breathing easier for people with COPD and Asthma.
On the other hand, Budesonide belongs to a class of Corticosteroids or steroids.
It reduces the production of Prostaglandins, which are chemical messengers that lead to inflammation (swelling) of the airways.
Together, they control Asthma and Chronic Obstructive Pulmonary Disorders (COPD) symptoms. 
How do you use Foracort Inhaler
Always follow your doctor's instructions regarding when to use your inhaler 
Before using, read the label for instructions. Shake well before use
Firmly press the inhaler down to release the drug while inhaling it through your mouth. Then, hold your breath for 10 seconds
Continue until you have taken the recommended number of puffs, as advised by the doctor
Carefully rinse your mouth with water after using the inhaler. It will help prevent mouth and throat infection
Usually, inhalers are used daily for maximum benefit, even when asymptomatic
Side effects
According to the doctor's recommendation, Foracort 400 has minimal side effects. However, you may get exposed to some adverse effects, including:
Shakiness (Tremor)
Dizziness
Dry mouth
Trouble sleeping
Hoarseness
Sore throat
Fungal infection of the oropharynx
Sinus inflammation
Interactions 
Each person reacts differently to the medication. Consult your doctor to know all the possible interactions.
Drug Interaction
You must inform your doctor of your complete medical history to avoid drug-drug interaction.
Bronchodilators (Albuterol)
Steroids (Prednisone)
Water Pills (Furosemide)
Pain Killers (Aspirin)
Antibiotic (Azithromycin)
Antidepressant (Duloxetine)
Heart-related medicines (Metoprolol)
Antifungals (Ketoconazole)
HIV medicines (Ritonavir)
Disease Interaction
Report all of your diseases to your doctor to prevent drug-disease interactions:
Hypokalaemia (low Potassium levels in the blood)
Glaucoma
Cataracts
Osteoporosis (weak bones)
Lung, Heart, Liver, or Adrenal Gland problems
Precautions
One must take extensive care when taking Foracort 6/400 mcg inhaler:
The Foracort 400 inhaler is not for treating sudden Asthma attacks. Sudden attacks require fast and short-acting inhalers like Rescue inhalers
Consult a doctor right away if your breathing becomes more difficult, you frequently wake up at night with Asthma, or you feel morning chest tightness
While using Foracort Inhaler, it is advised to regularly monitor Potassium levels as it may result in low potassium levels in the blood
Your doctor will prescribe the right dosage if you have kidney, Liver, Diabetes, chest infections, Glaucoma, etc. You should speak with them before using this drug
Quit smoking as it may lessen the Foracort Inhaler effectiveness and irritate your lungs, making your breathing problems worse
Storage
Store it at room temperature in a hygienic, dry, and dark place
Before purchasing, check to ensure the medicine is intact
Keep it at the place away from children and pets
Frequently Asked Questions (FAQs)
How many times can a Foracort inhaler be used?
Your doctor can advise the best dosage for you based on your specific medical condition. However, the recommended maintenance dosage is two inhalations per day. Some patients might need one more inhalation in response to the symptoms.
How long does Foracort 400 take to work?
Foracort 400 begins to work after 15 minutes of inhalation. Foracort's effects last for roughly 12 hours.
Is the Foracort inhaler safe?
Foracort 400 inhaler is both secure and effective. The effects often begin within a few minutes and can last for upto several hours. It will alleviate symptoms such as chest tightness, shortness of breath, wheezing, and coughing.
Is Foracort inhaler a steroid?
Foracort 400 is a steroid. Formoterol and Budesonide are two of the medicines it combines. Budesonide is a Corticosteroids. They differ from the performance-enhancing steroids, "Anabolic steroids," used by athletes and bodybuilders. 
Is Foracort habit forming?
No, Foracort Inhaler usage has not been linked to any habit-forming behaviors.
Disclaimer:
GoodRxmedicine is entirely unrelated to GoodRx in any way or form. We hereby deny any sponsorship, endorsement, or affiliation between GoodRx.com USA and Goodrxmedicine.com India. GoodRxmedicine is an Indian online Pharmacy only dealing in selling generic medicines in compliance with the law to its full extent of the Republic of India.
The content on this page is intended for informational purposes only and should not be construed as medical advice, treatment, or diagnoses under any circumstances. Goodrxmedicine.com - India is an online Indian pharmacy dealing in Generic pharmaceutical products within the permissible extent of the law. Before self-medicating, consult a doctor if you have any doubts or questions related to your health. For any queries or concerns, write to us at
[email protected]