Details
Medically Reviewed by
Dr. Akanksha Kaushal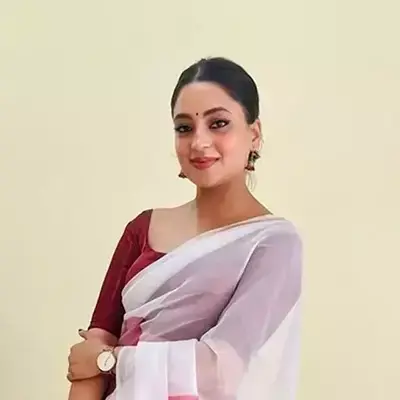 Dr. Akanksha, Pharm-D
Dr. Akansha is a licensed Clinical Pharmacologist with extensive expertise in pharmacovigilance, prescription analysis, drug information, and safety. She's a dedicated educator and avid learner. Dr. Akansha also reviews medical content on GoodRx Medicine, ensuring accurate pharmaceutical information is accessible to all.
Written by
Julian Carter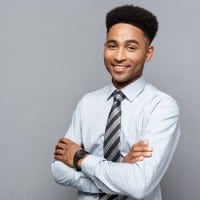 Julian Carter
Julian, an MBA in Pharmaceutical Management, brings a dynamic blend of expertise and impact with his contributions at Goodrxmedicine. His dedication and innovative spirit continue to shape a brighter future in pharmaceutical management.
About Tadalista 40mg
Tadalista 40 mg tablet is prescribed to men who suffer from Erectile Dysfunction (ED). The active element in this medicine is  Tadalafil, which helps trigger an erection by increasing the blood flow in the penis.
Tadalista 40 mg is a prescription-based medication that can easily be bought from any pharmacy, online drug store, or medical supply store.  
Use of Tadalista 40mg
Tadalista 40 mg tablets are mainly taken by men who live with Erectile Dysfunction. ED is a type of sexual disorder characterized by the inability to get and maintain an erection during sexual intercourse.
How does Tadalista 40 mg work
The active ingredient in Tadalista 40 Mg tablets is Tadalafil (PDE-5 inhibitor), which treats Erectile Dysfunction by relaxing the muscles in the penile blood vessels and increasing blood flow to the penis.
Tadalista 40mg helps men get and maintain an erection during sexual intercourse.
Dosage
Your general physician would prescribe the proper dosage of Tadalista as per your medical requirement.
Though Tadalista is available in multiple strengths and substitutes, the drug's duration, frequency, and dosage should all be discussed with your doctor.
Tadalista 40mg should be taken one to four hours before sexual activity. Children or adolescents under 18 are not advised to use it.
Overdose
You must immediately call your doctor or reach a nearby medical facility if you suspect any overdose symptoms like painful or prolonged erection.
Always keep your medicine away from your family or the people around you. Do not share the tablet without any knowledge. Let them visit the doctor once for their problem.
Missed Dose
You can take Tadalista 40mg tablet whenever the need arises. Just keep in mind to take it before having intercourse.
If a dose is missed, then you may skip the missed dose. Never take more than one dose the following time if you have missed it once or twice.
How to take Tadalista 40mg tablet
Tadalista 40 mg can be taken between one to four hours before engaging in any sexual activity. 
Take the tablet with a glass of water and avoid chewing or crushing it. Consult your doctor before taking any Erectile Dysfunction medication.
Strengths
Tadalista 40mg tablets are available in different strengths and substitutes at various pharmaceutical stores. You can buy Tadalista in the strength of 5 mg, 60 mg, and Super Active 20 mg as per your medical requirement. 
One of the top pharmaceutical firms that produce Tadalista 40 Mg is Fortune Healthcare.
However, ensure that you take Tadalista tablets only when prescribed by a doctor.
Side effects
Most side effects are temporary and go away as your body becomes used to the medication. If they continue or you are concerned about them, speak with your doctor.
Headache
Heartburn
Nausea
Diarrhea
Flushing
Dizziness
Persistent cough
Allergic skin reaction
Change in color vision
Decrease/loss of hearing
Prolonged and painful erection
Swelling of face, lips, eyelids, tongue, hands, and feet
Interactions
Taking Tadalista 40mg tablet may cause an adverse reaction if taken with certain medicines or underlying health conditions. Take this tablet under the guidance of a medical expert.
Drug interactions
Tadalista 40mg may interfere with other medications, which could have adverse effects or prevent your medicine from working as it should.
Your doctor should always discuss using vitamins, other medications, or herbal supplements. The following drugs may interact with it:
Amlodipine
Carbamazepine
Ketoconazole
Phenytoin
Nitroglycerin
Cimetidine
Riociguat
Disease interactions
Additionally, it may interact with certain diseases, including:
Priapism
Disease of Retina
Cardiovascular Disease
Precautions
Tadalista tablets are erectile dysfunction pills that should be taken only when prescribed by a doctor. Some of the key points to keep in mind before taking the tablet are as follows:
Avoid taking this tablet if you're allergic to Tadalafil
Do not consume alcohol while taking Tadalista
If you have recently suffered a stroke or heart attack, then avoid taking Tadalista 40mg
Make sure you discuss your medical history with your doctor, including any pre-existing conditions, surgeries, eating habits, herbal supplements, prescriptions, and vitamins.
Storage
Tadalista 40mg should be kept in the dark, dry, and clean environment at room temperature. Before making a purchase, check to see if the tablets are still in good condition.
Frequently Asked Questions
What does Tadalafil do?
Tadalafil (Tadalista 40mg) is used to treat Erectile Dysfunction (ED) and the signs of an enlarged prostate (Benign Prostate Enlargement). In some cases, it is also undertaken to treat pulmonary hypertension.
Does Tadalafil raise blood pressure?
Tadalafil relaxes arteries and blood vessels throughout the body, which may result in a decrease in blood pressure throughout the body.
How long does Tadalafil take to work?
You can take Tadalafil (Tadalista 40mg) as needed, depending on the dose and how it's prescribed. Tadalafil can take from 30 minutes to 2 hours to show any effect. The effects of Tadalafil can last up to 36 hours.
Will Tadalafil make you last longer?
Although Tadalafil tablets can help you get an erection, it won't always make it last longer if you're orgasming more quickly than you prefer.
Can I drink alcohol while taking Tadalafil?
When combined with alcohol, medicine like Tadalista 40mg (Tadalafil) can lead to adverse effects like flushing and headaches.
Are Tadalafil tablets safe?
Tadalafil is an FDA-approved medicine that is entirely safe to take for the treatment of Erectile Dysfunction among men.
Disclaimer:
GoodRxmedicine is entirely unrelated to GoodRx in any way or form. We hereby deny any sponsorship, endorsement, or affiliation between GoodRx.com USA and Goodrxmedicine.com India. GoodRxmedicine is an Indian online Pharmacy only dealing in selling generic medicines in compliance with the law to its full extent of the Republic of India.
The content on this page is intended for informational purposes only and should not be construed as medical advice, treatment, or diagnoses under any circumstances. Goodrxmedicine.com - India is an online Indian pharmacy dealing in Generic pharmaceutical products within the permissible extent of the law. Before self-medicating, consult a doctor if you have any doubts or questions related to your health. For any queries or concerns, write to us at
[email protected]