Details
Medically Reviewed by
Dr. Akanksha Kaushal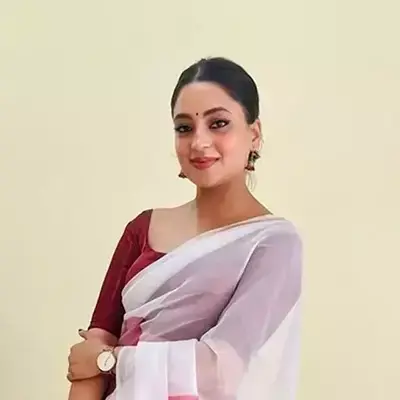 Dr. Akanksha, Pharm-D
Dr. Akansha is a licensed Clinical Pharmacologist with extensive expertise in pharmacovigilance, prescription analysis, drug information, and safety. She's a dedicated educator and avid learner. Dr. Akansha also reviews medical content on GoodRx Medicine, ensuring accurate pharmaceutical information is accessible to all.
Written by
Julian Carter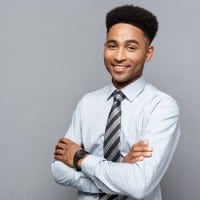 Julian Carter
Julian, an MBA in Pharmaceutical Management, brings a dynamic blend of expertise and impact with his contributions at Goodrxmedicine. His dedication and innovative spirit continue to shape a brighter future in pharmaceutical management.
About Itaspor 200 mg
Itaspor 200 mg is an antifungal medicine.
It helps treat fungal infections in the lungs, nails, mouth, throat, and other body parts.
Itraconazole, the active ingredient of Itaspor 200 mg, belongs to the class of antifungal drugs known as azole antifungals.
It works by preventing the fungus that causes infections from growing.
Itaspor 200 is produced in various strengths by Intas Pharmaceuticals Ltd.
Uses of Itaspor 200
Itaspor 200 mg is helpful against yeast and fungal infections of the mouth, skin, nails, hands, feet, etc.
It contains the active ingredient Itraconazole, which treats fungal infections.
It is a part of the azole antifungal class.
Itaspor 200 damages the cell wall of the fungi, preventing them from developing and expanding and ultimately causing their demise.
In addition to treating fungal infections, it can be used to treat scaly, discolored patches on the chest and back.
How does Itaspor 200 mg work
Itaspor 200 mg is used to treat fungal or yeast infections on the skin, vagina, or other body parts in adults.
Itaspor's primary ingredient, Itraconazole, inhibits the growth of fungi within the body, aiding in the treatment, control, prevention, and improvement of numerous fungal illnesses.
It stops the production of ergosterol, a crucial component of the fungal cell membrane.
It eliminates fungi and prevents their development.
This lessens the severity of the infection's symptoms and improves the healing process.
How to take medicine
You should consume a lot of water with your medicine
Take this medicine as recommended by your doctor for the duration and dosage
Take care not to chew on or break it
Take this medication with food to prevent stomach aches or as directed by your doctor
Never take more than the recommended dose. Seek medical attention promptly if you suspect an Itaspor 200 mg overdose
If you forget to take Itaspor, you should take it as soon as you remember. However, if you miss a dose, you should not take two doses at once to compensate
Strengths
Itaspor has two strengths, which include:
Side effects of Itaspor 200
Most side effects disappear once your body adjusts to the medication and don't require medical attention.
Common side effects
Dizziness
Diarrhea
Nausea
Rare side effects
Consult your doctor if these side effects continue or cause you any worry.
Interactions
Drug interactions can change their effects or raise the risk of side effects.
Inform your doctor about all the medicines you are using:
Drug Interaction
Rifabutin
Phenytoin
Nevirapine
Isoniazid
Disease Interaction
Liver disease
Kidney disease
Heart attack
Hypochlorhydria
Cystic fibrosis
Edema
Chronic Obstructive Pulmonary Disease
Food Interaction
Take Itaspor with meals because it improves the absorption of the medicine by the stomach.
Itaspor should not be combined with marijuana because it may intensify the medication's adverse effects.
Itaspor and grapefruit juice may interact. Therefore, avoid taking Itaspor with grapefruit juice as it could reduce efficiency.
Precautions
Itaspor is a category C medicine that may harm the unborn child during pregnancy. If you are breastfeeding or planning to get pregnant, you should consult a doctor before taking Itaspor
If you have an allergy to medications, including Itaspor, you should contact your physician
If you have heart failure, avoid taking Itaspor since it could have severe, perhaps fatal, side effects
You should immediately stop using Itaspor and see a doctor if you notice yellowing of eyes or skin, dark urine, stomach pain, pale stools, exhaustion, vomiting, or nausea since these could be symptoms of liver failure
Fentanyl should not be combined with Itaspor since it may cause severe respiratory problems
Never exceed the recommended dosage
Always take this medicine daily at the same time
Before using Itaspor, tell your doctor if you have any kidney, liver, heart, or lung issues
Before using Itraconazole, inform your doctor if you are allergic to it, any other azole antifungals such as Ketoconazole, or any other medicines
Consult your doctor if you use marijuana and alcohol, as they both raise your risk of developing severe liver diseases
As prescribed by your doctor, Itaspor should be taken with food
Use of machinery, driving and other activities requiring concentration should be avoided
Storage
Keep this medicine out of the direct sun in a cool, dry place.
Ensure that it is out of children's and animals' reach.
Frequently Asked Questions
What is Itaspor used for?
Itaspor is an antifungal medicine. It helps treat fungal infections that have spread to various body regions. It eliminates and prevents the growth of fungus.
Is Itaspor a steroid?
No, Itaspor isn't a steroid. Itraconazole, an active component and a member of the class of medications known as antifungals, is present in this medicine. It helps treat a variety of fungal infections.
How do you take Itaspor tablets?
Itaspor should be taken exactly as your doctor has recommended. You can take it with food and should chew it thoroughly. Even if your symptoms go away after a few days, take this medicine regularly until your prescription is finished to obtain the best results.
Does Itraconazole have side effects?
It's possible to experience nausea/vomiting, Diarrhea, headache, upset stomach, or dizziness. Please visit your doctor immediately if any of these symptoms continue or worsen.
What happens if you drink alcohol with Itraconazole?
Avoid alcohol while taking this medicine since it might worsen the effects of dizziness and increase the risk of severe liver issues.
Disclaimer:
GoodRxmedicine is entirely unrelated to GoodRx in any way or form. We hereby deny any sponsorship, endorsement, or affiliation between GoodRx.com USA and Goodrxmedicine.com India. GoodRxmedicine is an Indian online Pharmacy only dealing in selling generic medicines in compliance with the law to its full extent of the Republic of India.
The content on this page is intended for informational purposes only and should not be construed as medical advice, treatment, or diagnoses under any circumstances. Goodrxmedicine.com - India is an online Indian pharmacy dealing in Generic pharmaceutical products within the permissible extent of the law. Before self-medicating, consult a doctor if you have any doubts or questions related to your health. For any queries or concerns, write to us at
[email protected]