Details
Medically Reviewed by
Dr. Akanksha Kaushal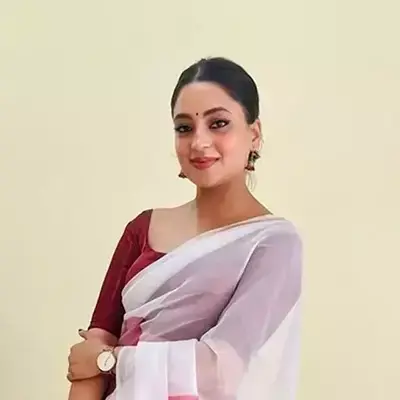 Dr. Akanksha, Pharm-D
Dr. Akansha is a licensed Clinical Pharmacologist with extensive expertise in pharmacovigilance, prescription analysis, drug information, and safety. She's a dedicated educator and avid learner. Dr. Akansha also reviews medical content on GoodRx Medicine, ensuring accurate pharmaceutical information is accessible to all.
Written by
Julian Carter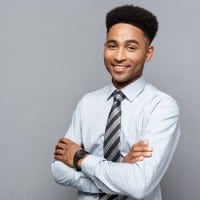 Julian Carter
Julian, an MBA in Pharmaceutical Management, brings a dynamic blend of expertise and impact with his contributions at Goodrxmedicine. His dedication and innovative spirit continue to shape a brighter future in pharmaceutical management.
About Evalon
Evalon cream contains Estriol, which works by replacing the Estrogen produced by the body.
It treats menopause-related symptoms in females, such as hot flashes, vaginal dryness, night sweats, and mood swings.
This topical remedy treats vaginal heat, dryness, and irritation caused due to the lack of production of enough Estrogen.
This medication requires a prescription and can only be purchased with a doctor's suggestion.
Aspen Global Incorporated is a renowned pharmaceutical company that manufactures Evalon.
Uses of Evalon
Evalon 15gm cream is prescribed for the treatment of various vaginal-related issues:
Postmenopausal symptoms
Postmenopausal symptoms occur after menopause (end of menstrual cycles in women). 
These symptoms could include vaginal dryness or itching, hot flashes, irritability, and mood swings. 
Evalon cream relieves vaginal symptoms by balancing the level of a female hormone called Estrogen.
Before and after vaginal surgery
Evalon 15gm cream is also used before and after vaginal surgery to help heal wounds.
How does Evalon work 
The body produces hormones called Estrogen. They are required to support and maintain the growth of female organs.
After menopause, insufficient levels of this hormone can cause the vaginal lining to become thin and dry. It can make sexual activity uncomfortable and lead to vaginal infections.
Evalon contains Estriol, a female hormone identical to the Estrogen your body produces naturally. It will help relieve symptoms that may occur after menopause.
Evalon cream is absorbed through the skin and enters the bloodstream, alleviating menopause symptoms such as hot flashes, vaginal dryness, burning, and irritation.
How to use Evalon
Apply Evalon Cream per your doctor's instructions. It is for external use only
Clean and dry the affected area and apply the cream using the applicator. Wash your hands after applying
Do not apply more or less than the amount your doctor recommended
If your symptoms do not improve or worsen, consult your doctor
This medication is only intended for vaginal use. Avoid touching your eyes and mouth
Side effects of Evalon
Evalon 15 mg may cause specific unwanted side effects. Follow your doctor's instructions to prevent these effects.
Blood clots 
Changes in weight
Hair loss
Vaginal discharge
Skin rash 
Breast pain
Fluid retention
Irritation or itching around the vagina
These temporary symptoms are uncommon and need minimal medical care. If they cause you concern, consult a doctor immediately.
Interactions
Interactions may reduce the efficacy of your medications or increase the risk of side effects. Discuss all possible interactions with your healthcare provider.
Drug Interaction
These drugs should not be taken with Evalon without consulting a doctor. It includes herbal and vitamin supplements as well as prescription and over-the-counter medications.
Topiramate (used for Epilepsy)
Erythromycin (treats Bacterial infections)
Griseofulvin (used to treat Fungal infection)
St John's Wort (Herbal medicine)
Nevirapine, Efavirenz (used to treat HIV infection)
Disease Interaction
Inform your physician about your diseases to prevent medicine-disease interactions:
Breast cancer, known or suspected
Abnormal or unusual vaginal bleeding
Blood clots (e.g., deep vein Thrombosis, Pulmonary Embolism)
Stroke, active or history
Liver disease
Migraine headache
Liver tumors
Hypertension
Hypercalcemia 
Epilepsy (seizures)
Asthma
Gallbladder disease
Precautions before using Evalon
Specific contraindications must be taken care of before using this medication:
If you are allergic to Evalon Cream, you should avoid using it. If you experience a skin rash, itching/swelling (especially of the face/tongue/throat), severe dizziness, difficulty breathing, etc., seek immediate medical attention
Inform your doctor if you experience unusual vaginal bleeding or spotting, abnormal vaginal discharge, or vaginal pain while taking Estriol vaginal cream
It is not recommended to use Evalon if you are experiencing or have previously experienced a stroke or a heart attack. Also, avoid this medication if you have blood clotting disorders. Utilization of Evalon 15gm cream may aggravate your condition
Using this drug, mainly if you are a woman over 65, may raise your chance of developing Dementia
Long-term use of this medication may increase the risk of breast cancer, endometrial cancer, and uterine cancer. Consult your physician regarding this risk
Stop taking this medicine immediately if you suffer unexplained limb swelling and discomfort, shortness of breath, chest pain, or changes in your eyesight
Storage
Keep out of children's reach
Keep the medication at room temperature, out of direct heat, moisture, and light
Prevent freezing
Do not keep out-of-date or unnecessary medications
Frequently Asked Questions 
What are the side effects of using Estriol vaginal cream?
When using Estrogen or taking an excessive amount of it, the following negative effects are possible: Nausea, Vomiting, Soreness or tenderness in the breasts, spotting or bleeding while receiving therapy or after stopping it, an abnormal amount of cervical mucus is produced, and headaches.
How long does it take for the Estriol cream to work?
Estriol vaginal cream typically takes 3-6 weeks to show its effects. 
When do you use Evalon cream?
Evalon 15gm cream is only intended for vaginal use. It should be applied once per day before bed. Utilize the applicator to apply vaginal cream.
What is the best place to apply Estriol cream?
Spread the cream carefully into the vaginal/urethral area. As the cream is applied, be sure to cover the vaginal opening as this is where the majority of Estrogen receptors are located.
How long after applying Estriol vaginal cream can I shower?
After application, refrain from swimming, bathing, and showering for at least forty minutes, as these activities can wash away the hormone cream and disturbs absorption.
Disclaimer:
GoodRxmedicine is entirely unrelated to GoodRx in any way or form. We hereby deny any sponsorship, endorsement, or affiliation between GoodRx.com USA and Goodrxmedicine.com India. GoodRxmedicine is an Indian online Pharmacy only dealing in selling generic medicines in compliance with the law to its full extent of the Republic of India.
The content on this page is intended for informational purposes only and should not be construed as medical advice, treatment, or diagnoses under any circumstances. Goodrxmedicine.com - India is an online Indian pharmacy dealing in Generic pharmaceutical products within the permissible extent of the law. Before self-medicating, consult a doctor if you have any doubts or questions related to your health. For any queries or concerns, write to us at
[email protected]