Seretide Diskus 50 mcg/250 mcg
Details
Medically Reviewed by
Dr. Akanksha Kaushal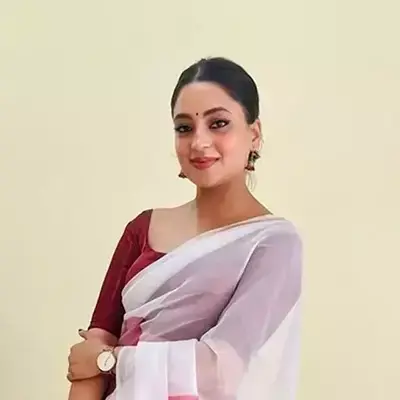 Dr. Akanksha, Pharm-D
Dr. Akansha is a licensed Clinical Pharmacologist with extensive expertise in pharmacovigilance, prescription analysis, drug information, and safety. She's a dedicated educator and avid learner. Dr. Akansha also reviews medical content on GoodRx Medicine, ensuring accurate pharmaceutical information is accessible to all.
Written by
Julian Carter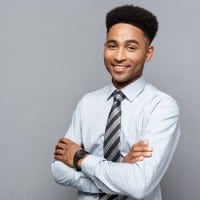 Julian Carter
Julian, an MBA in Pharmaceutical Management, brings a dynamic blend of expertise and impact with his contributions at Goodrxmedicine. His dedication and innovative spirit continue to shape a brighter future in pharmaceutical management.
What is Seretide Diskus
Seretide Diskus 50/250 is used to treat and prevent Chronic Obstructive Pulmonary Disorders (a lung condition in which the flow of air to the lungs is blocked) and Asthma (which causes wheezing and shortness of breath)
Salmeterol (50 mcg) and Fluticasone Propionate (250 mcg) are the two salts in Seretide Diskus 50/250, which effectively treat Asthma and COPD.
Your doctor will suggest the proper use of Seretide Diskus and how frequently to use it.
Seretide Diskus 250 uses
Seretide Diskus 50/250 mcg helps treat and prevent Asthma attacks and Chronic Obstructive Pulmonary Disorder (COPD). 
If taken before exercise or exposure to some "triggers," the Accuhaler can help prevent an Asthma attack's onset. 
Asthma
Asthma makes breathing difficult because it makes the airways narrow and swollen and produces excessive mucus.
Asthma can affect anyone at any age, making breathing difficult and causing wheezing, coughing, and shortness of breath. 
Chronic Obstructive Pulmonary Disorders (COPD)
COPD is a group of lung diseases that causes airflow restriction in the lungs, making it difficult to expel air from the lungs.
Due to this blockage, individuals have trouble breathing or become exhausted due to the strain of breathing.
How does Seretide Diskus work
Salmeterol and Fluticasone Propionate are the two salts in Seretide Diskus 50/250.
Salmeterol is a long-acting beta-2 Adrenergic receptor agonist that relaxes the airway muscles and dilates them. Thus, it improves and helps in breathing.
Fluticasone Propionate belongs to the class of corticosteroids that restricts the release of inflammatory-causing substances by acting on the inner cells of the nasal lining.
Consequently, it relieves sneezing, a runny or blocked nose, and sinus pain.
They work collaboratively to manage the symptoms of Asthma and Chronic Obstructive Pulmonary Disease (COPD).
How do you use Seretide Diskus
Seretide Diskus is for inhalation only. You must use the inhaler correctly to get the most out of this medication. If not, it will not perform as claimed.
Inhale the number of puffs prescribed by your doctor.
Your doctor will determine the Seretide dosage frequency based on your medical situation.
Even when asymptomatic, use the Seretide inhalers daily for the best effectiveness.
Do not use it to treat sudden Asthma attacks. Use your quick-relief inhaler (reliever) if an Asthma attack occurs.
Missed Dose
It is advised that if you miss a dose, you should just skip the missed dose. Remember to take your next dose at the prescribed time. Do not take two doses simultaneously.
Overdose
If you take an overdose, immediately contact your health professional or go to a medical emergency if you experience any odd symptoms. 
Strengths
In addition to 50 mcg + 250 mcg, another Seretide inhaler formulation is available.
Side effects of Seretide Diskus 
Use your medication as prescribed by your doctor. Side effects are temporary and uncommon. Consult a medical professional if the symptoms persist or cause you concern.
Common side effects:
Fungal infection of the mouth
Hoarseness of voice
Musculoskeletal (bone, muscle, or joint) pain
Nausea
Increased heart rate
Cough
Headache
Sore throat
Only a few people experience these adverse effects. The majority of side effects are minor.
Interactions of Seretide Diskus 
Sometimes, Seretide may interact with specific medicines and diseases. It may produce unanticipated side effects. Discuss these interactions with your physician.
Drug Interaction
Learn about drug-drug interactions to determine which medicine combinations patients should avoid.
HIV medicines (Atazanavir)
Bronchodilators (Vilanterol, Formoterol)
Fluid retention medicines (Furosemide)
Corticosteroids (Budesonide) 
Blood pressure medications (Metoprolol)
Respiratory treatments (Ipratropium)
Labor-inducing pharmaceuticals (Oxytocin)
Disease Interaction
There are a few diseases that Seretide Diskus interacts with, including:
Cardiovascular
Seizures
Liver disease
Fungal infection
Viral infection
Kidney diseases
Glaucoma
Cataracts
Food Interaction
Grapefruit or Grapefruit juice interacts with Seretide Diskus. Therefore, Grapefruit and Grapefruit juice should not be consumed when using Seretide 50/250 mcg, as they may induce severe adverse effects.
Precautions for using Seretide Diskus 
Before using this inhaler, determine the following precautions:
Contact your doctor before using this drug if you have kidney, liver, Diabetes, chest infections, Glaucoma, etc., so they can prescribe the correct dosage
Do not use this inhaler if the salt component has caused you to develop adverse effects in the past. Consider an alternative inhaler with a different salt component
It is not for children under the age of 12 unless a doctor has recommended using it
Before using Seretide Diskus 50 mcg/250 mcg, inform your physician if you are pregnant or breastfeeding
The Seretide inhaler is not used to treat acute Asthma symptoms or sudden Asthma attacks, which require rapid-acting inhalers. Consult your doctor if you need instructions
Try not to change your dosage or stop taking your medication without consulting your doctor
Storage
Place in a cool, dry, and out of direct sunlight area. Also, keep it out of the reach of children.
Frequently Asked Questions (FAQs)
Is Seretide Diskus a Steroid?
The medications contained in Seretide are Fluticasone Propionate and Salmeterol. Fluticasone Propionate belongs to the group of medicines known as corticosteroids, sometimes referred to as 'Steroids' They are not "Anabolic Steroids," which are the steroids that athletes sometimes misuse.
Is Seretide Accuhaler a preventer or reliever?
Seretide is typically known as a 'preventer' or 'controller' inhaler due to its ability to prevent Asthma and COPD symptoms. Furthermore, it can decrease the likelihood of an Asthma attack.
Is Seretide for severe Asthma?
In people whose Asthma is manageable with short-acting beta-2 agonists, using this inhaler to treat acute Asthmatic symptoms is not recommended.
Is Seretide safe long-term?
If you take high dosages of Seretide for long, you should not suddenly stop using your inhaler. Long-term corticosteroid use can prevent the adrenal glands from making enough natural steroids, causing the body to become temporarily dependent on the medication.
Can I take Seretide 3 times a day?
You should always follow your doctor's directions regarding when to use your inhaler and how many times per day you should use it. Usually, you should take your Seretide inhaler every day, typically twice a day but sometimes once a day if your Asthma is under control.
Does Seretide Diskus cause weight gain?
NO. Your inhaler contains such a small amount of Steroids that you will not gain weight while using it. Sometimes Steroid medications can make you hungry, and eating more will result in weight gain.
Disclaimer:
GoodRxmedicine is entirely unrelated to GoodRx in any way or form. We hereby deny any sponsorship, endorsement, or affiliation between GoodRx.com USA and Goodrxmedicine.com India. GoodRxmedicine is an Indian online Pharmacy only dealing in selling generic medicines in compliance with the law to its full extent of the Republic of India.
The content on this page is intended for informational purposes only and should not be construed as medical advice, treatment, or diagnoses under any circumstances. Goodrxmedicine.com - India is an online Indian pharmacy dealing in Generic pharmaceutical products within the permissible extent of the law. Before self-medicating, consult a doctor if you have any doubts or questions related to your health. For any queries or concerns, write to us at
[email protected]