Details
Medically Reviewed by
Dr. Akanksha Kaushal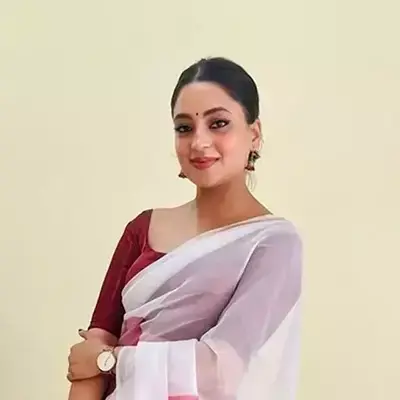 Dr. Akanksha, Pharm-D
Dr. Akansha is a licensed Clinical Pharmacologist with extensive expertise in pharmacovigilance, prescription analysis, drug information, and safety. She's a dedicated educator and avid learner. Dr. Akansha also reviews medical content on GoodRx Medicine, ensuring accurate pharmaceutical information is accessible to all.
Written by
Julian Carter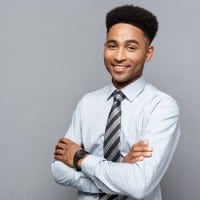 Julian Carter
Julian, an MBA in Pharmaceutical Management, brings a dynamic blend of expertise and impact with his contributions at Goodrxmedicine. His dedication and innovative spirit continue to shape a brighter future in pharmaceutical management.
What is Vriligy 60 
Vriligy tablets are used to treat Premature Ejaculation in men. 
Dapoxetine is the active ingredient in Vriligy 60 mg, which helps treat Premature Ejaculation (PE) in adult men aged 18 to 64.
It postpones ejaculation and enhances ejaculatory control during sexual activity.
This prescription-only drug can be purchased only on the recommendation of the doctor.
Uses of Vriligy 60
Dapoxetine is the primary component in the Vriligy Tablets, which is well-known for treating Premature Ejaculation. 
Premature Ejaculation is one of men's most common causes of sexual dysfunction. It is the condition of ejaculating too quickly with minimal sexual stimulation before it is desired. 
It is the most frequent sexual disorder. Treatment options exist for Premature Ejaculation. 
Medications and counseling that delay ejaculation can all help you and your partner to have a better sexual experience.
Dapoxetine can be combined with Sildenafil to treat both Premature Ejaculation as well as Erectile Dysfunction.
How does Vriligy 60 work 
Men with lower levels of brain chemical Serotonin typically ejaculate more quickly. 
Dapoxetine, the main ingredient of Vriligy-60 mg, is a Selective Serotonin Reuptake Inhibitor (SSRI) that prevents the reabsorption (reuptake) of Serotonin into neurons.
By blocking the reabsorption, it makes more Serotonin available to improve the transmission of messages between neurons and allows nerve cells to communicate with each other for longer.
This action of Dapoxetine in Vriligy 60 improves ejaculatory control and delays ejaculation during the sexual engagement.
You can also check the alternative of Vriligy-60 mg 
How to take Vriligy 60
Take Vriligy tablets strictly as your doctor advises. You may find the following tips helpful:
Swallow the whole medicine without breaking or grinding
Take it with food or without food
It is recommended to take it 1-3 hours before engaging in a sexual act
Never take more than one tablet in 24 hours 
Vriligy containing Dapoxetine is not intended for daily use; it should only be used before sexual activity
Side effects of Vriligy 60
Vriligy may cause specific unwanted side effects. However, if you adhere to your doctor's instructions, you can avoid them.
Headache
Excessive sweating
Nervousness and confusion
Dizziness
Ringing in the ears
Fast/irregular heartbeat
Increase in blood pressure
Excessive tiredness
Dry mouth
Anxiety
These adverse effects are infrequent and impact relatively few individuals. In addition, these are temporary symptoms that hardly require any medical treatment.
Interactions
Interactions vary from person to person. Before starting any medication, you should discuss all potential interactions with your doctor.
Drug Interaction
Several drugs interact with Vriligy tablets 60mg and should not be taken while taking Vriligy or should be taken only after consulting with a doctor.
Warfarin
Tramadol
Lithium
Ketoconazole
Fluconazole
Erythromycin
Ritonavir
Verapamil
Disease Interaction
If you have any of the following diseases, Vriligy tablets may interact negatively with them:
Impaired kidney function
If you have mild to moderate kidney difficulties, Dapoxetine should be used with great caution. This drug is removed from the body through the kidneys. Consequently, decreased kidney function may result in the buildup of this medication in the body, increasing the risk of adverse reactions.
Glaucoma
Glaucoma is an eye disorder caused due to increased fluid pressure inside your eyeballs. It may result in vision impairment or blindness if left untreated. If you have glaucoma, you should use Dapoxetine with great caution owing to the increased risk of adverse effects and worsening of your disease.
Food Interaction
Avoid drinking a lot of grapefruit juice while taking this medication. 
Grapefruit juice contains a substance that can increase the amount of Dapoxetine in the bloodstream, increasing the risk of side effects. 
Precautions before using Vriligy 60
Consider the following contraindications before using this medication:
If you have a history of fainting, consult your doctor before using this medication
You have already experienced Mania or severe Depression
People allergic to Dapoxetine or any of the other Vriligy Tablet components should go for other medications
If you have Cardiac issues, such as Heart failure or Heart Rhythm Disorders, be cautious while using this medication
If you experience Liver troubles, tell your doctor before getting a recommendation for Vriligy-60 mg
If you have consumed grapefruit juice, do not take this tablet for at least 24 hours afterward.
Storage
Keep Vriligy Tablet in a cool and dry place away from direct sunlight
Keep away from the reach of children and pets
Before buying, check to ensure the tablets are in good condition
Frequently Asked Questions ( FAQs )
Can I take Vriligy tablet with alcohol?
No, alcohol consumption is not permitted while using Vriligy Tablet. If alcohol is combined with this medication, it may worsen the side effects such as dizziness, drowsiness, and laziness. Additionally, it may raise your risk of injury from fainting and other side effects.
What if you overdose on Vriligy tablets?
If you believe you have taken too much Vriligy tablet, contact your doctor or go to the nearest hospital immediately.
What to do if I missed a Viligy dose?
If you have missed a Vriligy Tablet dose, take it as soon as you remember. If it is time for your next dose, you should skip the dose you missed and resume your regular dosing plan. Do not repeat the dose to compensate for a missing one.
Is Vriligy 60 safe to use?
Yes, Vriligy-60 mg is safe when used as prescribed by a physician for the prescribed duration.
Does Vriligy 60 cause Erectile Dysfunction?
Vriligy can sometimes cause Erectile Dysfunction, which is the inability to attain or maintain an erection. If you have Erectile Dysfunction while using it, please visit your doctor.
Can I take Dapoxetine with Vardenafil?
Dapoxetine, when taken along with Vardenafil, can treat Premature Ejaculation as well as Erectile Dysfunction. However, consult your doctor before using.
Disclaimer:
GoodRxmedicine is entirely unrelated to GoodRx in any way or form. We hereby deny any sponsorship, endorsement, or affiliation between GoodRx.com USA and Goodrxmedicine.com India. GoodRxmedicine is an Indian online Pharmacy only dealing in selling generic medicines in compliance with the law to its full extent of the Republic of India.
The content on this page is intended for informational purposes only and should not be construed as medical advice, treatment, or diagnoses under any circumstances. Goodrxmedicine.com - India is an online Indian pharmacy dealing in Generic pharmaceutical products within the permissible extent of the law. Before self-medicating, consult a doctor if you have any doubts or questions related to your health. For any queries or concerns, write to us at
[email protected]