Various medications used to treat High Blood Pressure can also cause Erectile Dysfunction.
30% of men suffering from High Blood Pressure also have ED, according to a study.
Many men seek medications that will lower their blood pressure without causing ED.
High Blood Pressure causes damage to your Arteries. Over a more extended period, the effects of High Blood Pressure may cause your arteries to stiffen up.
This decreases blood flow, raising your risk of heart attack and stroke. It also limits the amount of blood that gets to your penis.
An erection requires sufficient blood flow toward the penile area.
Lisinopril oral pills treat High Blood Pressure and prevent heart failure.
Also, it improves your likelihood of surviving a heart attack. Let's investigate whether Lisinopril and Viagra are safe to be taken together.
Table of Contents
Interaction between Lisinopril and Viagra

Viagra's active ingredient Sildenafil can enhance the Blood Pressure lowering effect of Lisinopril.
If your blood pressure dips, symptoms like Headache, Flushing, Dizziness, etc., are common.
If you notice these symptoms, call your doctor right away.
These issues might occur at the start of treatment, after a dose increase, or when treatment is restarted.
Warning
Always consult your doctor to get information regarding the right dosage of Viagra.
Avoid driving or operating dangerous machinery. Informing your doctor about all additional prescriptions you take is vital.
You need to consult your doctor to stop taking your prescribed medicines.
How Does Lisinopril work?

Lisinopril belongs to the Angiotensin-Converting Enzyme (ACE) inhibitors class of medicines.
It acts as an ACE inhibitor reducing the production of certain Vasoconstrictive Hormones.
These hormones put your organs and blood arteries under more significant stress. Your blood vessels tighten as a result, raising blood pressure.
Lisinopril helps lower blood pressure and improve blood flow in our bodies.
Lisinopril accomplishes all this by relaxing your blood vessels. Your heart will be under lesser stress, and your blood pressure will return to normal.
How does Lisinopril cause ED

ED and other sex-related issues are not among the listed side effects of Lisinopril.
Several studies suggest that Lisinopril may cause temporary ED during the initial treatment.
Lisinopril temporarily seems to reduce your sexual activity. However, this isn't true if you take Lisinopril for a long time.
According to a chapter in StarPearls, Angiotensin-Converting Enzyme (ACE) inhibitors are the least likely to cause ED.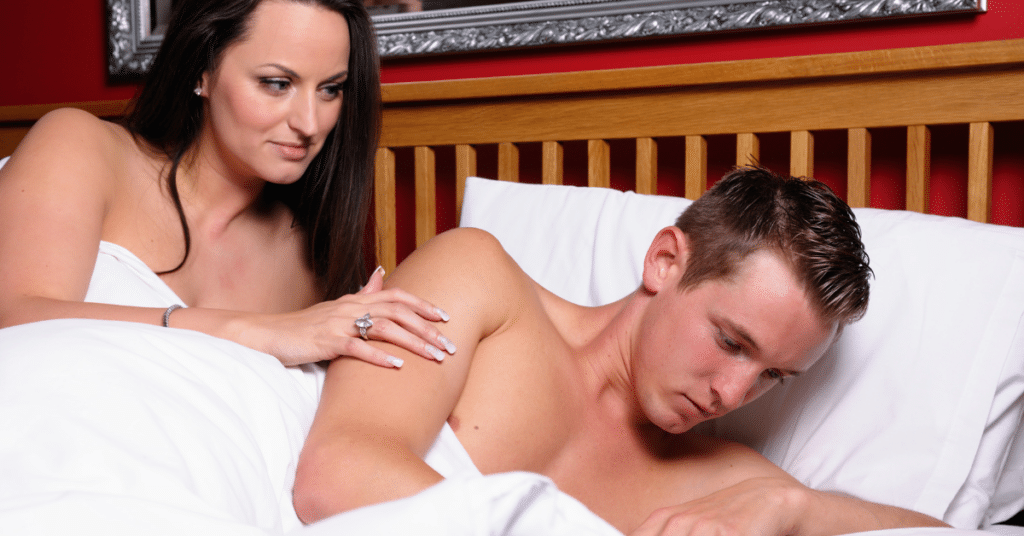 Conclusion

Lisinopril belongs to the Angiotensin-Converting Enzyme (ACE) inhibitors class of medications.
They are used to lower blood pressure by relaxing the blood vessels.
ED and other sexual problems are not among the listed side effects of ED. But, in the early phase of treatments, you can encounter a temporary form of ED.
Sildenafil present in Viagra can enhance the blood pressure-lowering effect of Lisinopril.
Flushing, Headache, and Dizziness are some of the side effects of Low Blood Pressure.
Immediately contact your doctor if the symptoms prevail for a longer time.
Fact
Sildenafil enhances the Nitric Oxide level in our body and Nitric Oxide being a Vasodilator can actually help decrease your blood pressure.

Frequently Asked Question
Can I take Viagra while on blood pressure medicine?
Absolutely yes, people with high blood pressure can safely take ED drugs like Viagra and Cialis.
Does Lisinopril affect Erectile Dysfunction?
The medicine lisinopril is frequently prescribed to patients with high blood pressure. Erectile Dysfunction is not usually brought on by it.
Can I take Viagra with slightly High Blood Pressure?
A medicine, such as Viagra, can increase nitric oxide levels in your body. Nitric Oxide is a Vasodilator and that can lower blood pressure.
Citations:
When referencing outside resources, GoodrxMedicine always provides full citations. To learn more about the measures we use to maintain the quality of our content, please review our
Content Information Policy
.