Details
Medically Reviewed by
Dr. Akanksha Kaushal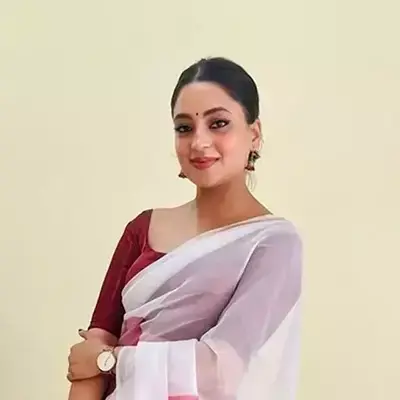 Dr. Akanksha, Pharm-D
Dr. Akansha is a licensed Clinical Pharmacologist with extensive expertise in pharmacovigilance, prescription analysis, drug information, and safety. She's a dedicated educator and avid learner. Dr. Akansha also reviews medical content on GoodRx Medicine, ensuring accurate pharmaceutical information is accessible to all.
Written by
Julian Carter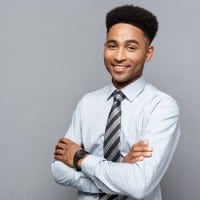 Julian Carter
Julian, an MBA in Pharmaceutical Management, brings a dynamic blend of expertise and impact with his contributions at Goodrxmedicine. His dedication and innovative spirit continue to shape a brighter future in pharmaceutical management.
About Betavert 8 mg
Betavert 8 mg is an effective treatment for Meniere's Disease.
It also treats Vertigo along with this disease.
Betahistine is its active ingredient, widely used for similar purposes.
Sun Pharmaceuticals manufacture this medicine.
Betavert 8 mg Uses
Betavert 8 mg is used to treat a condition of the ear known as Meniere's Disease.
Under this condition, one may experience Dizziness (episodes of Vertigo) and ringing in the ears (Tinnitus).
The fluid in the ear causes this to happen.
This medication alleviates the symptoms by lowering the quantity of fluid in the body.
Working of Betavert 8 mg
Betahistine present in Betavert 8mg is an analog of histamine. 
It decreases extra fluid pressure in the inner ear by increasing blood flow. 
Excess fluid can transmit signals to the brain that cause symptoms like nausea, dizziness, and spinning sensations.
This tablet inhibits the transmission of nerve signals from the inner ear to the brain.
This helps in alleviating the symptoms of Meniere's illness.
Betavert 8 mg Dosage
Take this medication according to your doctor's prescribed dosage and duration. 
Swallow the pill once as a whole. 
Do not chew, break, or crush it.
You can consume Betavert with or without food.
Although it is best to take it at the same time each day.
In the event of a missed dose, take it once you recall.
If the next dose is due already, skip this one. 
In case you experience any adverse effects, seek medical advice.
Strengths
Betahistine is the active ingredient in Betavert 8 mg. 
In this formulation, the dosage of Bitahistine is 8 mg.
Betavert comes in various dosages, the most popular being Betavert 16 mg.
Side Effects 
Until used precautiously, you can overcome any side effects by using this medicine.
However, one may experience common side effects, such as:
Nausea
Headache
Mild stomach ache (bloating)
Under rare circumstances, Betahistine in this medicine can cause allergic reactions. 
Consult your doctor before using this medicine. 
It shall refrain you from any possible side effects.
Interactions
The Betahistine in this prescription can potentially cause interactions with other drugs, conditions, and foods.
Drug Interactions
The effectiveness of your treatments could be affected by drug interactions.
There are a select few drugs that could interact adversely with Betahistine, including:
MAO inhibitors
Antihistamines
Azelastine
Astemizole
Cetirizine
Buclizine
Inform your doctor if you consume any of these medicines.
Disease Interactions
In extreme situations, Betavert 8 mg may affect conditions like:
Bronchial Asthma
Porphyria
Liver dysfunction
Peptic ulcers
Adrenal tumor
Lactose intolerance
Therefore, discuss with your doctor if you have any underlying medical condition. 
Food Interactions
There are no documented drug-food interactions with this medication.
However, one should abstain from combining its use with alcohol or other addictive substances.
Limit your intake of caffeine and salt while using this medication.
Precautions
This medicine can only reduce the frequency and severity of attacks, but it may not prevent them entirely.
Taking it with food helps alleviate stomach issues.
Take it at the same time every day to keep a constant level of medication in your body.
Inform your physician if you have had stomach ulcers, asthma, or low blood pressure in the past.
Inform your practitioner if you are pregnant, planning a pregnancy, or are breastfeeding.
Do not stop taking the medication without first consulting your doctor.
Storage
Store Betavert 8 mg in a cool and dry environment. Maintain the temperature below 30 ° C.
Keep the pills in their original packaging to prevent moisture damage.
Keep out of children's reach and sight. 
Do not consume the medicine after the expiration date displayed on the package.
Frequently Asked Questions
What is Betahistine 8mg used for?
Betavert 8 mg (Betahistine 8mg) is a good treatment for Meniere's Disease.
Additionally, it relieves Vertigo alongside this condition.
When should I take Betavert tablets?
You can consume Betavert 8 mg tablets before or after meals. 
However, taking it after meals will prevent stomach trouble.
How effective is Betavert Tablet?
Betavert tablet is effective when administered as prescribed by a physician. 
Do not stop taking the medication even if your condition improves. 
If you discontinue its use too soon, your symptoms may recur or worsen.
What are the side effects of Betahistine?
Common side effects of Betahistine include nausea, acid reflux, headache, and bloating. 
Does Betavert cause sleepiness?
No. Betavert 8 mg is not known to cause drowsiness. 
Where can I buy Betahistine?
You can purchase Betahistine (Betavert 8 mg) from any chemist, pharmacy, or online drug store. 
Disclaimer:
GoodRxmedicine is entirely unrelated to GoodRx in any way or form. We hereby deny any sponsorship, endorsement, or affiliation between GoodRx.com USA and Goodrxmedicine.com India. GoodRxmedicine is an Indian online Pharmacy only dealing in selling generic medicines in compliance with the law to its full extent of the Republic of India.
The content on this page is intended for informational purposes only and should not be construed as medical advice, treatment, or diagnoses under any circumstances. Goodrxmedicine.com - India is an online Indian pharmacy dealing in Generic pharmaceutical products within the permissible extent of the law. Before self-medicating, consult a doctor if you have any doubts or questions related to your health. For any queries or concerns, write to us at
[email protected]