Details
Medically Reviewed by
Dr. Akanksha Kaushal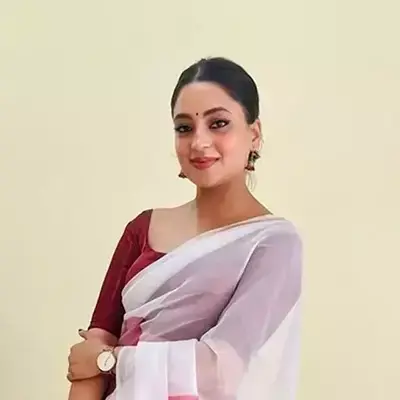 Dr. Akanksha, Pharm-D
Dr. Akansha is a licensed Clinical Pharmacologist with extensive expertise in pharmacovigilance, prescription analysis, drug information, and safety. She's a dedicated educator and avid learner. Dr. Akansha also reviews medical content on GoodRx Medicine, ensuring accurate pharmaceutical information is accessible to all.
Written by
Julian Carter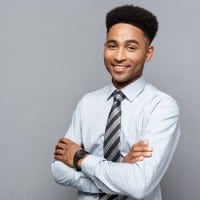 Julian Carter
Julian, an MBA in Pharmaceutical Management, brings a dynamic blend of expertise and impact with his contributions at Goodrxmedicine. His dedication and innovative spirit continue to shape a brighter future in pharmaceutical management.
About Azax 500
Azax 500 (Azithromycin) is an antibiotic medicine used to treat bacterial infections of the respiratory tract, nose, ear, lungs, throat, eye, and skin.
It also works for Typhoid fever and some sexually transmitted diseases like Gonorrhoea.
A bacterial infection happens when bacteria grow in the body and cause an infection.
It can spread quickly and target any part of the body.
The manufacturer of Azax's various strengths is Ranbaxy Laboratories Ltd.
Uses of Ranbaxy Azax 500 mg
Azax 500 medicine is a type of antibiotic that can be used to treat a wide range of bacterial infections.
Blood, brain, lung, bone, joint, urinary tract, stomach, and intestine infections are among them.
It can also be used to treat diseases transmitted by sexual contact.
How does Azax 500 work
It works by stopping bacteria from producing the essential proteins to carry out vital functions.
So, it prevents the bacteria from spreading and stops the infection from spreading.
It takes two and a half and just over three hours for the peak levels of Azithromycin.
How to take medicine
This medicine is to be taken orally. Take it all at once. Do not chew on it, break it, or crush it.
Follow your doctor's instructions about how much to take this medicine and how long.
It can be consumed with or without food, but it should be taken at a fixed daily time for the best results.
Strengths
Azax is available in two strengths such as:
Side effects of Azithromycin 500 mg
Some people may have the following side effects, but if you follow your doctor's instructions, you can avoid them. These side effects are:
Diarrhea
Nausea
Vomiting
Indigestion
Abdominal pain
Loss of appetite
Bloating
Most side effects don't need medical help and go away as your body gets used to the medicine. Tell your doctor if they keep happening or you're worried about them.
Interactions
This medicine can interact with drugs, diseases, and alcohol which can cause some side effects.
 Drug Interaction
Anti-nausea tablets: Domperidone
Anti-migraine medicines: Ergotamine, Dihydroergotamine
Mental health medicines: Pimozide and Amisulpride
Anti-cholesterol tablets: Simvastatin
Arthritis medicine: Colchicine
Bladder weakness medicine: Tolterodine
Taking Azax 500 mg with any of the following drugs can change how they work and cause side effects.
 Disease Interaction
Liver problems
Arrhythmia: heart rhythm disorder
Myasthenia gravis: muscle problem
Colitis: inflammation of the intestine
Electrolyte imbalance
Alcohol Interaction
As a precaution, you shouldn't drink alcohol because it can make you dizzy.
If you drink alcohol, you should let your doctor know before taking this medicine.
Precautions
You should inform your doctor if you have muscle problems (Myasthenia gravis), liver problems (Jaundice), heart rhythm problems (Arrhythmia), or an electrolyte imbalance
In rare cases, taking Azax 500 mg can cause Diarrhea. So, if you have Diarrhea, stop taking the tablets and talk to your doctor
While taking this medicine, drinking alcohol is not safe
Before consuming this medicine, consult your doctor if you are pregnant, planning to become pregnant, or are breast-feeding
You should not take this medicine if you are allergic to Azithromycin or other macrolide antibiotics
This medicine is not recommended for people with Pneumonia who can't take medicine by mouth
Inform your doctor if you take drugs like Simvastatin, Lovastatin, etc., to lower your Cholesterol, Colchicine to treat Arthritis, or medicine to treat an overactive bladder (Tolterodine)
Storage
Store it in a cool, dry place away from the sunlight.
Frequently Asked Questions
Is Azax 500 good for the cold?
Azax 500 mg medicine doesn't help with viral infections like the flu or a cold.
Can I take Azax 500 twice a day?
You should consult your doctor about the medicine dosage as its extra dose can increase the chances of side effects like feeling or being sick or Diarrhea.
How do we reduce the side effects of this medicine?
While you are taking this medicine, eat simple meals and avoid foods that are rich or spicy. You should drink a lot of water to prevent dehydration.
How quickly does it work?
It will take medicine seven days to start working in your body.
What should I not eat after taking this medicine?
Grapefruit, food that is high in calcium, and alcohol are all things you should not eat while taking antibiotics.
Can I take it before bed?
You should not take this medicine before bed if you want to sleep.
Is Azithromycin a strong antibiotic?
When it comes to killing the Gram-negative pathogen H. influenza, Azithromycin is much more potent than other medicines. Like other well-known macrolides, it is very effective against a Gram-negative pathogen in the upper respiratory tract called M. catarrhalis and an intracellular pathogen, C.
Is Ranbaxy Azax 500 used for throat infections?
Yes, it is an antibiotic used to treat infections of the throat.
Disclaimer:
GoodRxmedicine is entirely unrelated to GoodRx in any way or form. We hereby deny any sponsorship, endorsement, or affiliation between GoodRx.com USA and Goodrxmedicine.com India. GoodRxmedicine is an Indian online Pharmacy only dealing in selling generic medicines in compliance with the law to its full extent of the Republic of India.
The content on this page is intended for informational purposes only and should not be construed as medical advice, treatment, or diagnoses under any circumstances. Goodrxmedicine.com - India is an online Indian pharmacy dealing in Generic pharmaceutical products within the permissible extent of the law. Before self-medicating, consult a doctor if you have any doubts or questions related to your health. For any queries or concerns, write to us at
[email protected]