Topinate 0.05% Cream 30 gm
Details
Medically Reviewed by
Dr. Akanksha Kaushal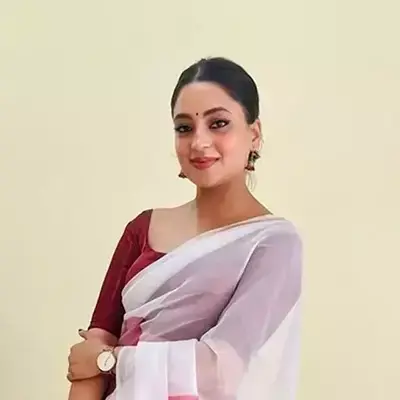 Dr. Akanksha, Pharm-D
Dr. Akansha is a licensed Clinical Pharmacologist with extensive expertise in pharmacovigilance, prescription analysis, drug information, and safety. She's a dedicated educator and avid learner. Dr. Akansha also reviews medical content on GoodRx Medicine, ensuring accurate pharmaceutical information is accessible to all.
Written by
Julian Carter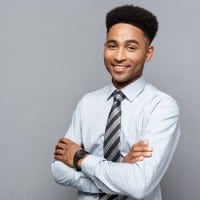 Julian Carter
Julian, an MBA in Pharmaceutical Management, brings a dynamic blend of expertise and impact with his contributions at Goodrxmedicine. His dedication and innovative spirit continue to shape a brighter future in pharmaceutical management.
About Topinate
Topinate cream is a steroidal anti-inflammatory treatment for a variety of skin problems. 
It treats immune-responsive skin illnesses such as Psoriasis (itchy, red, and scaly), Eczema (red, cracked, and patchy), and Allergies. 
It reduces the skin's swelling, redness, and itchiness and prevents further irritation.
This prescription-only medication is only available with a doctor's prescription.
Systopic Laboratories Pvt. Ltd., a leading pharmaceutical company, manufactures Topinate cream 30gm
Topinate cream uses
It is prescribed for various skin conditions:
Dermatitis
Dermatitis is an umbrella word for common skin irritation. It has numerous origins and symptoms, typically itchy, dry skin or a rash. 
Eczema
Eczema is characterized by red, itchy, patchy, and cracked skin. Topinate, 0.05% Cream, is utilized to treat this condition.
Psoriasis
Psoriasis is an immune-mediated disease that causes inflammation in the body.
It is characterized by inflammation caused by immune system dysfunction. There may be signs of inflammation, like raised plaques and scales on the skin.
Lichen Planus
Lichen Planus is a disease that causes irritation and swelling of the skin, hair, nails, and mucous membranes. Lichen Planus typically appears on the skin as flat, purple, itchy pimples that form over weeks.
How does Topinate work 
Due to allergic responses or irritation, the skin becomes inflamed, producing numerous chemicals.
Consequently, the blood vessels widen, and the irritated skin turns red, swollen, itchy, and unpleasant. 
Topinate skin cream contains Clobetasol Propionate, which is a Corticosteroid (Steroid) which means it helps to reduce inflammation in the skin.
It works within the skin cells to prevent the release of inflammatory chemicals, lowering inflammation, redness, and itching.
How to use Topinate
Use this medication only for the prescribed condition:
Only apply this medication to the skin. Do not apply it to the face or underarms unless your doctor instructs you to
Hands should be washed and dried before use. Wash and dry the affected region
Apply a thin layer of medication to the affected area and rub it in gently, typically twice daily or as your doctor directs
 Do not bandage or cover unless your doctor instructs you to do so
Avoid getting this medication in the eyes when applying it near the eyes, as this may worsen or cause Glaucoma
Avoid getting this drug in your nose or mouth. If the medication enters these areas, thoroughly rinse with water
Use it till the time your doctor has advised, otherwise do not use it for more than two consecutive weeks 
Side effects of Topinate
These mentioned side effects are rare. However, if it causes you any concerns, consult your doctor right away.
Burning sensation at the application site
Dry skin
Redness of skin
Follow your doctor's instructions to prevent these effects
Interactions
Drug Interaction
Please inform your doctor about other Corticosteroid medications and topical medications you are taking 
Oral Corticosteroids (such as Prednisone) 
Medicines that lower the immune system (such as Cyclosporine)
Insulin
Pioglitazone
Acarbose
Ritonavir (HIV medicine)
Disease Interaction
Topinate might interact with certain diseases:
Hyperadrenocorticism
Corticosteroids are reported to cause Adrenal Gland suppression. The risk for this condition is higher when this medicine is used for an extended period.
Infections
Since this medication reduces the hyperactivity of the immune system, if you take it during an active infection, your immune system may be unable to fight other infections.
Ocular Toxicities
Treatment with Topinate cream increases intraocular pressure and causes Glaucoma or Cataracts. Therefore, it is preferable to inform your doctor if you have any vision problems.
Diabetes
Corticosteroids can increase blood glucose by antagonizing the action and decreasing insulin secretion.
This inhibits peripheral glucose uptake and promotes Gluconeogenesis.
Precautions before using Topinate
Avoid taking this medication if you are allergic (hypersensitive) to this medication or any of its ingredients
Before using this drug, inform your doctor of your medical history, highlighting: poor blood circulation, immune system issues, and specific skin disorders (Rosacea, Perioral Dermatitis)
Prolonged doses of Topinate skin cream inhibit the growth of children. These growth disorders may be associated with metabolism or physical development
Topinate cream 30gm is only recommended for topical application. Avoid contact with the eyes, mouth, and broken or wounded skin
Covering the treated region with airtight coverings, such as bandages, without a doctor's approval may raise the chance of adverse effects
If applied concurrently, Topinate cream may interact with other topical medications. Do not apply any other topical medications on top of this cream
Storage
The recommended storage conditions for Topinate skin cream include room temperature, protection from direct sunshine, and dryness
Keep it away from children and pets.
Frequently Asked Questions 
Can I use Topinate cream on the face?
Do not apply Clobetasol-containing cream on the face, groin, underarms, or skin thinning unless your doctor instructs you.
Who should not use Clobetasol?
Topinate contains Clobestrol, which is a Corticosteroid that has very high strength. Due to the increased likelihood of adverse effects, it is not suggested that minors under 18 use it.
What is the Topinate containing Clobetasol used for?
Clobetasol Propionate treats inflammation, itching, and irritation on the skin. It can assist with skin conditions such as Eczema, Contact Dermatitis, and Psoriasis.
Is Clobetasol good for pimples?
Clobetasol is not to treat Acne, Fungal, or Viral skin infections.
How long does it take Clobetasol to work?
Clobetasol takes around 2-4 weeks to show its effect, like clearing Psoriasis patches.
Disclaimer:
GoodRxmedicine is entirely unrelated to GoodRx in any way or form. We hereby deny any sponsorship, endorsement, or affiliation between GoodRx.com USA and Goodrxmedicine.com India. GoodRxmedicine is an Indian online Pharmacy only dealing in selling generic medicines in compliance with the law to its full extent of the Republic of India.
The content on this page is intended for informational purposes only and should not be construed as medical advice, treatment, or diagnoses under any circumstances. Goodrxmedicine.com - India is an online Indian pharmacy dealing in Generic pharmaceutical products within the permissible extent of the law. Before self-medicating, consult a doctor if you have any doubts or questions related to your health. For any queries or concerns, write to us at
[email protected]