Details
Medically Reviewed by
Dr. Akanksha Kaushal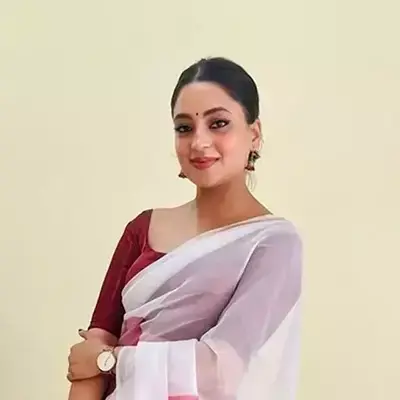 Dr. Akanksha, Pharm-D
Dr. Akansha is a licensed Clinical Pharmacologist with extensive expertise in pharmacovigilance, prescription analysis, drug information, and safety. She's a dedicated educator and avid learner. Dr. Akansha also reviews medical content on GoodRx Medicine, ensuring accurate pharmaceutical information is accessible to all.
Written by
Julian Carter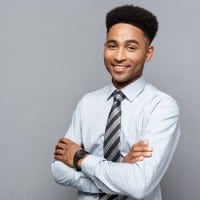 Julian Carter
Julian, an MBA in Pharmaceutical Management, brings a dynamic blend of expertise and impact with his contributions at Goodrxmedicine. His dedication and innovative spirit continue to shape a brighter future in pharmaceutical management.
About Klox
Klox is an antibiotic used to treat various bacterial infections.
It works well to treat various infections, including nose, ear, throat, respiratory system, skin, and soft tissues.
It contains the active component Dicloxacillin, which belongs to the class of drugs known as Penicillins. It functions by killing bacteria.
It is not for treating viral infections like the common cold or flu. 
The pharmaceutical company, Hetero Healthcare Ltd., is a manufacturer of Klox. 
Klox D 500 uses
Klox D 500 is prescribed for treating many bacterial infections:
Skin or soft tissue infections
Several bacteria and other germs that enter the skin through wounds, burns, and irritated skin can cause skin and soft tissue infections. It is effective in treating skin infections caused by susceptible bacteria.
Pneumonia
Klox treats Pneumonia, the most common Lung infection caused by Streptococcus Pneumoniae or Haemophilus Influenzae.
Bronchitis
Klox D 500 is potent in treating Bronchitis, an inflammation of the Bronchial tubes that carry air to the lungs. 
Pharyngitis
This medication effectively treats a sore throat or Pharyngitis, an inflammation caused by bacteria.
Osteomyelitis
This medication is prescribed for treating Osteomyelitis, a bacterial infection of the bones. It typically affects the legs, limbs, and spine.
Upper Respiratory Tract Infection
This medication is used to treat acute upper respiratory tract infections such as Pharyngitis, Sinusitis, etc., caused by bacteria.
Middle ear infections
The two most prevalent bacteria responsible for middle ear infections are Streptococcus Pneumoniae and Haemophilus Influenzae.
How does klox work
Dicloxacillin, the main component of Klox, is a β-lactam antibiotic of the penicillin class.
It inhibits the formation of protective covering (bacterial cell walls), which they need for survival. 
By disrupting essential bacterial cell processes or structures, it either eliminates the bacterium or retards its growth. 
As a result, it prevents bacteria from spreading and the infection from worsening.
How to take Klox
Take this medication orally four times daily (every six hours) or as advised by your doctor 
Take Dicloxacillin with a full glass of water on an empty stomach (1 hour before or 2 hours after a meal)
Unless your doctor instructs differently, drink plenty of fluids while taking this medication
Your medical condition will determine the dosage
For optimal results, take this antibiotic at evenly-spaced intervals
Even if symptoms subside after a few days, you should continue taking this medication until the full prescribed amount finishes. If you discontinue the treatment too soon, the bacteria may continue to grow, resulting in the infection's recurrence
Side effects of Klox
While taking klox, the following side effects can occur:
Rash
Allergic reaction
Nausea
Difficulty swallowing or breathing
Abdominal pain
Mouth irritation
Swollen joints
This medication's side effects are temporary in nature and usually do not require medical help
Interactions
Interactions might alter the way your medications work or put you at risk of side effects:
Drug Interaction
The drugs that you should be cautious about include:
Ethinyl Estradiol
Tetracycline
Warfarin
Methotrexate
Live cholera vaccine
Disease Interaction
Some of the medicines that interact with Klox include:
Colitis
Use this medicine with extreme caution for individuals with a history of gastrointestinal illnesses, especially colitis, since it may worsen the patient's condition. Notify the doctor immediately of any instances of severe diarrhea, stomach pain, blood in stools, etc.
Bone Marrow Depression
Due to the increased possibility of worsening the patient's condition, this medication should be used cautiously in individuals with Bone Marrow depression. Close blood count monitoring is suggested for such patients
Precautions
This medication includes Sodium and should be taken with caution in individuals who require Sodium restriction (patients with congestive Heart failure, Hypertension, Fluid retention, etc.)
It is not recommended that pregnant women take this medication unless essential. Before using any medication, you must consider the risks and benefits with your doctor
Intensive monitoring of kidney and liver function and blood counts are advised during long-term treatment with this medication
The use of Klox D during breastfeeding is not suggested unless required. Before taking any medication, the risks and benefits must be thoroughly reviewed with the doctor
In some patients, this medication may produce severe and occasionally fatal Hypersensitivity reactions, including Anaphylactic shock
Storage
Klox D 500 should be kept at room temperature and away from the path of heat, moisture, and sunlight.
Keep Klox capsules away from children and pets.
The Package lists the expiry date; do not use this medication after that date.
Frequently Asked Questions ( FAQs )
How long do the effects of Klox D 500 last?
The duration of this medicine's action is six hours.
Is Klox safe to consume alcohol while taking this medicine?
Klox should not be used with alcohol since alcohol may worsen adverse effects such as sleepiness and dizziness.
What if you forget to take Klox D?
If you miss the dose of klox D, take it as soon as you remember. However, if it is time for your next dose, you should skip the missed dose and resume your regular dosing plan. Do not increase the dosage.
How long does it take for Klox D to show effect?
Klox D shows its effect after 30 minutes of taking the dose.
Is Klox D a habit-forming medicine?
No, Klox D is not a habit-forming medicine. 
Disclaimer:
GoodRxmedicine is entirely unrelated to GoodRx in any way or form. We hereby deny any sponsorship, endorsement, or affiliation between GoodRx.com USA and Goodrxmedicine.com India. GoodRxmedicine is an Indian online Pharmacy only dealing in selling generic medicines in compliance with the law to its full extent of the Republic of India.
The content on this page is intended for informational purposes only and should not be construed as medical advice, treatment, or diagnoses under any circumstances. Goodrxmedicine.com - India is an online Indian pharmacy dealing in Generic pharmaceutical products within the permissible extent of the law. Before self-medicating, consult a doctor if you have any doubts or questions related to your health. For any queries or concerns, write to us at
[email protected]