Details
Medically Reviewed by
Dr. Akanksha Kaushal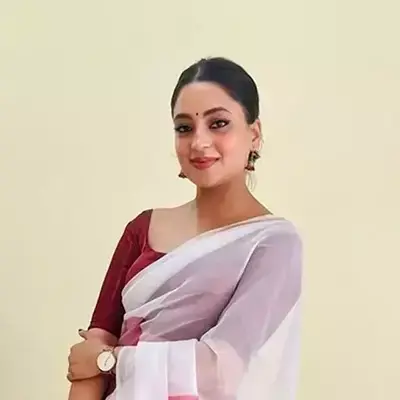 Dr. Akanksha, Pharm-D
Dr. Akansha is a licensed Clinical Pharmacologist with extensive expertise in pharmacovigilance, prescription analysis, drug information, and safety. She's a dedicated educator and avid learner. Dr. Akansha also reviews medical content on GoodRx Medicine, ensuring accurate pharmaceutical information is accessible to all.
Written by
Julian Carter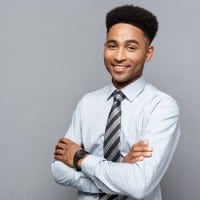 Julian Carter
Julian, an MBA in Pharmaceutical Management, brings a dynamic blend of expertise and impact with his contributions at Goodrxmedicine. His dedication and innovative spirit continue to shape a brighter future in pharmaceutical management.
About brand name of the drug
Minoz 100 mg (Minocycline) is a medical formulation in the tablet form which is manufactured by India based Sun Pharmaceuticals Ltd. The active ingredient in it, which is responsible for its action is Minocycline Hydrochloride. It is used for the treatment of a variety of bacterial infections. Minoz 100mg falls under the class of Tetracycline antibiotics.
About the drug
Minoz 100 mg contains Minocycline as its active pharmaceutical ingredient. It is available with the dosage strengths of 50 mg and 100 mg. It can be easily available in online pharmacies, medical shops, or local chemist shops. It is a schedule H drug and hence can only be bought when having a prescription to it. It is a good antibiotic and is used in treating various bacterial infections such as Acne.
Some other brands similar to Minoz 100 mg are
Divaine 100 mg

Minolox 100 mg 
About salt of the drug
Minocycline is a tetracycline antibiotic medicine which is used to treat infections caused by bacteria. It is a broad spectrum antibiotic that acts against both gram positive and gram negative bacteria and relieves various infections of the lungs, skin and reproductive organs. Minocycline, which is the active ingredient in Minoz 100 mg, is, hence, used for various infections as follows:
Acne

Meningitis

Pneumonia

Prostatitis

Trachoma

Diarrhea

Gonorrhea in penicillin allergic patients

Respiratory tract infections
Medical Uses of the drug
Minoz 100 mg is used for the treatment of the following infections:
Acne is the most common skin infection, mostly prevailing in teenagers. It is a condition of the skin in which the hair follicles become filled with oil and dead skin cells and forms whiteheads, blackheads or pimples.
It is an infection where the air sacs in the lungs (one or both) are swollen and may get filled with fluid or pus which causes cough with pus, fever, chills and obstructs breathing. Its seriousness ranges from mild to even life threatening.
Working of the drug
Minoz 100 mg (Minocycline) consists of Minocycline which is a broad spectrum tetracycline antibiotic. It acts by accumulating inside the bacterial cell through passive diffusion and then inhibits the bacterial protein synthesis by attaching to the 30 S subunit of the bacterial ribosome. It, hereby, prevents the synthesis of essential proteins which are required for bacterial growth and shows a bacteriostatic action which acts against both, gram positive and gram negative bacteria.
Side effects 
Though the use if Minoz 100 mg is not associated with severe side effects but one can experience some of the following while using Minoz 100 mg:
Nausea

Vomiting

Dizziness

Headache

Vertigo

Discoloration of teeth

Skin Rashes

Vision changes

Hearing changes
Some rare side effects of Minoz 100 mg are:
Intracranial hypertension

Severe allergy

Difficulty in breathing
If any of these listed effects last long or worsens, promptly consult to your nearest doctor.
 How to use
Minoz 100 mg is a Schedule H drug which should be used only when prescribed by a registered medical practitioner. The patient should use the drug as directed by the physician. Some instructions should be kept in mind while using Minoz 100 mg which are as follows:
This medication should be taken with a full glass of water unless directed otherwise by the doctor

It should be best taken empty stomach, usually 2-3 hours before or after meals

Avoid consuming dairy products such as milk or curd while using Minoz 100 mg

Do not lie down or sleep after using Minoz 100 mg for at least 10 minutes
Drugs that are known to interact with this medicine
Drug interactions occur when some other drugs interfere with the existing drug and can manipulate the desired effect of the drug. It can cause severe side effects when two or more drugs are taken together. Minoz 100 mg shows some drugs interactions with the followings:
Hormonal birth control medicines like estradiol

Drugs used in blood related diseases like warfarin

Retinoid medications like acitretin and isotretinoin

Penicillin antibiotics like penicillin G and ampicillin

Antacids and iron containing products 

Medicine which used in the treatment of epilepsy like phenytoin
When to avoid taking the drug 
Minoz 100 mg should be avoided in the conditions as follows:
Avoid taking Minoz 100 mg if the patient is allergic to any type of tetracycline

Do not administer this medication to children below the age of 12

Do not take this medication if the patient is undergoing mineral supplement, multivitamins, and antacid therapy

Don't use this medicine who have impaired liver or kidney(s)
Things to avoid when using the drug
One should avoid the following when taking Minoz 100 mg:
Avoid direct exposure to sunlight after taking this medication as it can increase the risk of sunburn

Avoid consumption of mineral containing food like milk, curd, etc. as it can lead to discoloration of teeth

Avoid consuming alcohol when taking this medication as it can lead to increased adverse effects

Avoid sleeping for around 1 hour after taking this medication so as to have the desired effect
General Information and Precautions 
Minoz 100 mg must be kept away from children's reach

This medication may be photosensitive and can increase the risk of sunburn and it is advisable not to go out in sun after taking Minoz 100 mg

Do not miss any dose and complete the whole treatment as advised by your doctor even if you start feeling better. Stopping the treatment before time can invite further infection

Antibiotics can cause diarrhea which can an indication of new infection and it is advisable not to use Minoz 100 mg without consulting your doctor
Precautions
Alcohol: Minoz 100 mg should not be used with alcohol as it can worsen the situation.

Pregnancy: It should not be taken by pregnant women as it can harm the fetus.

Driving: As it can cause dizziness, it should not be used before driving or operating heavy machines.

Age: It should not be used in children below the age of 8 years as it causes permanent teeth discoloration.

Lactation: It is not recommended to use Minoz 100 mg while breastfeeding because it can potentially harm the baby.
Storage
Minoz 100 mg (Minocycline) is a Schedule 'H' drug and should not be kept within the reach of children

This medication should be stored in temperature not exceeding the room temperature

It should be stored in cool and dry place and in a tightly closed container

It should be kept away from sunlight as it is photosensitive and can be degraded in the presence of sunlight
General FAQs regarding the drug
How should I take this medication?
Ans. This medication should be taken 2-3 hours before or after meals. A person taking this medication should avoid eating food containing minerals such as milk, cheese, etc. 
How many tablets one should take in a day?
Ans. One should take only 1 or 2 tablets of Minoz 100 mg in a day unless your doctor prescribes otherwise.
Is it safe to use Minoz 100 mg in pregnancy?
Ans. It is not recommended to use this medication during pregnancy or during lactation as it can potentially harm the baby.
Disclaimer:
GoodRxmedicine is entirely unrelated to GoodRx in any way or form. We hereby deny any sponsorship, endorsement, or affiliation between GoodRx.com USA and Goodrxmedicine.com India. GoodRxmedicine is an Indian online Pharmacy only dealing in selling generic medicines in compliance with the law to its full extent of the Republic of India.
The content on this page is intended for informational purposes only and should not be construed as medical advice, treatment, or diagnoses under any circumstances. Goodrxmedicine.com - India is an online Indian pharmacy dealing in Generic pharmaceutical products within the permissible extent of the law. Before self-medicating, consult a doctor if you have any doubts or questions related to your health. For any queries or concerns, write to us at
[email protected]