Details
Medically Reviewed by
Dr. Akanksha Kaushal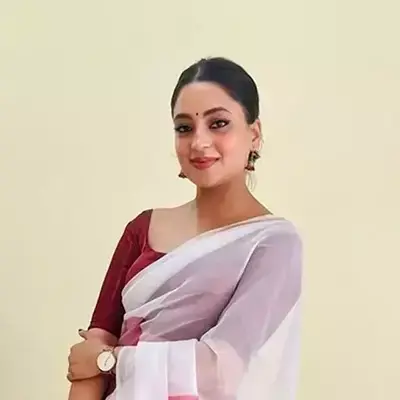 Dr. Akanksha, Pharm-D
Dr. Akansha is a licensed Clinical Pharmacologist with extensive expertise in pharmacovigilance, prescription analysis, drug information, and safety. She's a dedicated educator and avid learner. Dr. Akansha also reviews medical content on GoodRx Medicine, ensuring accurate pharmaceutical information is accessible to all.
Written by
Julian Carter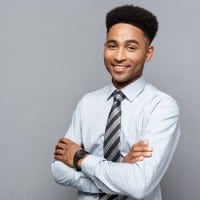 Julian Carter
Julian, an MBA in Pharmaceutical Management, brings a dynamic blend of expertise and impact with his contributions at Goodrxmedicine. His dedication and innovative spirit continue to shape a brighter future in pharmaceutical management.
About Doxylin 100mg
Doxylin 100mg is an antibiotic medication.
It addresses a variety of bacterial infections affecting the lungs, throat, airways, eyes, skin, and genitalia.
Doxylin is a kind of antibiotic known as a Tetracycline antibiotic, with a wide variety of effects.
Doxycycline is the active component in Doxylin 100.
It eliminates bacteria, which causes your symptoms to improve while simultaneously treating the condition.
The manufacturer of Doxylin is Entod Pharmaceuticals.
Uses
Doxylin 100 mg tablet treats the following conditions:
Acne
Urinary tract infections
Respiratory infections
Intestinal infections
Eye infections
Chlamydia
STDs like Gonorrhea
Syphilis
And other bacterial infections
How does it work
Doxylin 100mg prevents bacteria from forming a protective coating vital for their survival.
This procedure restricts the disease's spread and eradicates the infection.
It often takes a few weeks to begin showing its effects, so continue using it even if it appears to be doing little.
Alternative treatments for bacterial infections include:
How to take it
It would be beneficial if you take 100 mg Doxycycline tablet as prescribed by your doctor.
Take it at once without chewing, crushing, or breaking it
Take Doxylin with no food in your stomach
Take this medication exactly as prescribed by your doctor for the best results
Do not double the dosage to compensate for a missed one
If you use this drug excessively, you may have certain unwanted side effects
In case of an overdose, you should immediately contact your doctor
Side effects
You might encounter some common to rare side effects like:
Nausea
Headache
Esophagitis
Vomiting
Skin rash
Diarrhea
Dry mouth
Cough
Fatigue
Anemia
Interactions
100 mg Doxycycline may modify the effects of other drugs you are taking, or other medications may affect Doxycycline.
Also, some conditions and diseases can interact with this medication. Therefore, confer with your physician before taking this medicine.
Drug interactions
The following medications may interact with Doxylin 100mg:
Acitretin
Isotretinoin
Phenobarbital
Warfarin
Digoxin
Phenytoin
Disease interactions
Avoid consuming Doxylin 100mg if you have the following:
Liver disease
Kidney disease
Colitis
Hepatotoxicity
Esophageal irritation
Gastritis
Food interactions
Avoid taking Doxylin 100mg with dairy products, including milk, cheese, sour cream, butter, and ice cream.
Avoid consuming alcohol while taking 100 mg Doxycycline since it might induce adverse effects and reduce the effectiveness of the medication.
Precautions
Keep the following things in mind before taking this medication:
Before using this medication, inform your doctor if you have ever had an allergic reaction to an antibiotic
Alcohol use is dangerous when taking 100 mg Doxylin pills
100 mg Doxycycline might reduce your alertness, alter your vision, or cause you to feel tired or dizzy. Avoid driving or doing any strenuous exercise if any of these things occur
Tell your doctor if your skin is reacting
It is advised to avoid prolonged exposure to sunlight since it might increase the likelihood that your skin will burn during treatment
It would be ideal if you told your doctor about any other medications you are taking since they may interact with or be impacted by this one
Storage
Keep the medication in a dry, cold area below 30 degrees Celsius.
Please keep it out of reach of both children and animals.
Frequently Asked Questions
What does Doxylin 100 contain?
Doxylin 100 mg tablet is an antibiotic used in the treatment of bacterial infections. It contains Doxycycline, a medication used to treat various bacterial illnesses.
Should you take Doxycycline before or after food?
Typically, Doxycycline should be taken on an empty stomach. Nonetheless, you must consult with a physician to ensure you understand how to take your medication and avoid side effects.
What is Doxylin 100mg used for?
Acne, urinary tract infections, intestinal infections, lung infections, eye infections, Gonorrhea, Chlamydia, Syphilis, and other bacterial infections are treated with Doxylin 100 mg tablet.
What are the side effects of 100 mg Doxycycline?
Common adverse effects of 100 mg Doxycycline include nausea, vomiting, and diarrhea. You need not be concerned about the potential side effects, as they may disappear after a few days. You should consult a physician if you continue to experience these side effects.
Disclaimer:
GoodRxmedicine is entirely unrelated to GoodRx in any way or form. We hereby deny any sponsorship, endorsement, or affiliation between GoodRx.com USA and Goodrxmedicine.com India. GoodRxmedicine is an Indian online Pharmacy only dealing in selling generic medicines in compliance with the law to its full extent of the Republic of India.
The content on this page is intended for informational purposes only and should not be construed as medical advice, treatment, or diagnoses under any circumstances. Goodrxmedicine.com - India is an online Indian pharmacy dealing in Generic pharmaceutical products within the permissible extent of the law. Before self-medicating, consult a doctor if you have any doubts or questions related to your health. For any queries or concerns, write to us at
[email protected]