Details
Medically Reviewed by
Dr. Akanksha Kaushal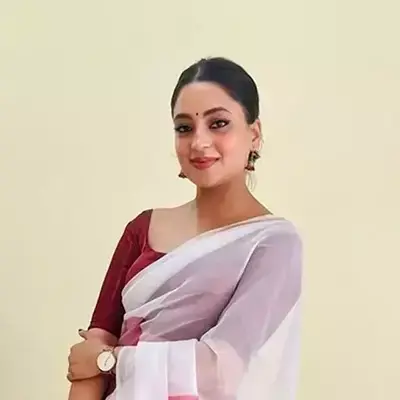 Dr. Akanksha, Pharm-D
Dr. Akansha is a licensed Clinical Pharmacologist with extensive expertise in pharmacovigilance, prescription analysis, drug information, and safety. She's a dedicated educator and avid learner. Dr. Akansha also reviews medical content on GoodRx Medicine, ensuring accurate pharmaceutical information is accessible to all.
Written by
Julian Carter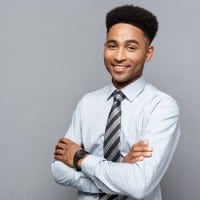 Julian Carter
Julian, an MBA in Pharmaceutical Management, brings a dynamic blend of expertise and impact with his contributions at Goodrxmedicine. His dedication and innovative spirit continue to shape a brighter future in pharmaceutical management.
About Zeagra
DA' Zeagra 50+30 mg is a pill used to treat Erectile Dysfunction (ED) and Premature Ejaculation in men.
The active ingredients of DA' Zeagra are Sildenafil (50 mg) and Dapoxetine (30 mg).
These ingredients help men keep their penile erections for sexual activity and stop them from ejaculating too soon.
When you're sexually aroused, it helps relax the blood vessels in your penis, which lets blood flow into your penis.
It enhances sexual pleasure and prevents peak-time erection loss.
Zee Laboratories is one of the best pharmaceutical companies that produce DA' Zeagra 50+30 mg.
Uses of DA' Zeagra 50+30 mg
DA' Zeagra is used to treat impotence, which is when it's hard to get and keep an erection while engaging in sexual activity. 
But it will work only if you are sexually aroused.
Men also take these tablets to treat Premature Ejaculation, which causes them to ejaculate earlier than usual.
It helps keep an erection going by increasing the blood flow to the penis during a sexual act.
This helps you feel more confident and reduces any frustration or worry you might have about ejaculating quickly.
How does DA' Zeagra 50+30 mg work
The active ingredients in DA' Zeagra, Sildenafil, and Dapoxetine, are used to treat Impotence (ED) and Premature Ejaculation in men.
Sildenafil is an inhibitor of Phosphodiesterase type 5 (PDE-5), which relaxes the blood vessels that direct blood to the penis, making the penis work better and keeping it erect during sexual activity.
This increased blood flow will make the erection stronger and last longer.
Dapoxetine is a Selective Serotonin Reuptake inhibitor (SSRI). 
It raises the Serotonin in nerves, which slows down ejaculation and makes it easier to control.
It can help men get and keep harder erections and enhance their sexual experience.
How to take medicine
Follow your doctor's instructions about the dosage of DA' Zeagra and its duration.
You should be careful about the following things when taking this medicine:
Take Zeagra as recommended by your doctor
Consume this medicine with a glass of water
Do not spit out the medicine or chew it
You should take this medicine before meals if possible and at least an hour before getting sexual
Your doctor will decide the necessary dosage and treatment time based on your age, weight, and health
Consult your doctor before combining Zeagra with any other medications for Erectile Dysfunction
You can take Zeagra tablets either before or after a meal. However, you should try to take them at a particular time every day
In case you miss a dose, don't take two at once to make up for it
Do not exceed the prescribed dosage
Immediately call your doctor if you have taken the overdose
Inform your doctor of any health concerns or medications you're taking so he can give you the appropriate dosage
Side effects of DA' Zeagra
This medicine can also cause some side effects. But you can avoid them by following your doctor's instructions carefully.
Here are some common side effects of Zeagra:
Common side effects
Indigestion
Flushing
Headache
Stuffy nose
Dizziness
Nausea
Blurred vision
Skin rash
Excessive sweating
Muscle pain
Dry mouth
Nasal block
Abnormal dreams
Diarrhea
Sleeplessness
Nervousness
Excessive tiredness
Rare side effects
Fast/irregular heartbeat
Increase in blood pressure
Painful urination
Burning
Prolonged and painful erection
Throat tightness
Numbness of mouth
Fainting
A temporary decline in blood flow to the brain
Sudden decrease or loss of hearing
Nosebleed
Please let your physician know if you experience rare side effects while taking this medication.
Interactions
You should inform your doctor about the other medicines you are consuming while taking Zeagra, as it can cause some interactions.
Here are the medicines that can interact with Zeagra:
Drug Interaction
Amlodipine- for heart-related diseases
Carbamazepine- for the treatment of seizures
Antibiotics like Erythromycin, Clarithromycin, and Fluconazole
Imatinib Mesylate- for cancer treatment
Nitrates or amyl nitrites like Nitroglycerin and Isosorbide dinitrate- for chest pain
Protease inhibitors like Ritonavir and lopinavir for HIV infection
Ketoconazole
Tramadol
Lithium
Tramadol
Ritonavir
Warfarin
Atazanavir
Nitroglycerin
Isoniazid- an antibiotic for tuberculosis treatment
Terazosin & Verapamil- for high blood pressure
Tamsulosin
Disease Interaction
Some diseases can interact with Zeagra, including:
Impaired liver function
Pulmonary Disease
Bipolar mania or depression
Glaucoma
Impaired kidney function
Cardiovascular diseases
Seizures
Priapism
Food Interaction
Avoid drinking a lot of grapefruit juice while taking this medicine.
This medicine might not work well or take longer to achieve the desired effect if you drink grapefruit juice.
You should not take Zeagra after a big meal, and it might take longer to start working.
Avoiding high-fat foods is recommended because they reduce the medicine's effectiveness.
While taking Zeagra, don't drink alcohol because it could make you sick and make it hard to get an erection.
Precautions
While taking Zeagra, you should avoid or be cautious with the following:
Must not drink alcohol while taking this pill because it can cause side effects
People with kidney problems need to talk to their doctor regarding the dosage
Don't drive or operate heavy machinery because it can make you feel sick
If you have severe liver issues, you shouldn't take Zeagra. Patients with other minor liver problems should use it with care. So, talk to your physician before you take it
If you're allergic to Sildenafil, you should not take Zeagra
People with Pulmonary Arterial Hypertension (PAH) should be careful when taking Zeagra. Therefore, talk to your doctor before taking it
Zeagra is not recommended for use by kids and teens (below 18 years) and women
This medication should only be taken once per 24 hours
If you are allergic to Sildenafil, you can also use the alternatives like Tadalafil and Vardenafil to help treat ED.
Storage
Keep the medicine in a dry and cool place.
It shouldn't be kept where kids can reach it.
Frequently Asked Questions (FAQs)
How to take a DA' Zeagra tablet?
You should take Zeagra tablets as per your doctor's prescription. Do not chew it; swallow it whole. Take it approximately 1 hour before you want to get sexual. The average working time is between 30 minutes to 1 hour, though this might vary widely depending on the individual.
When do men stop ejaculating?
When Testosterone levels drop, men tend to lose their libido. Most men go through this between 30 and 50 years old. The amount of sperm that is ejaculated drops by a lot. Over time, the amount goes from pouring down to just a few drops.
How long does Zeagra last?
Usually, the effects of Zeagra would last for 4 hours. This time may be different for different individuals, though, depending on their age and health. Talk to your doctor if the effects of Zeagra don't last long enough until you can have a sexual encounter.
How does Sildenafil Citrate work?
Sildenafil relaxes the blood vessels by inhibiting the PDE-5 enzyme. This will bring more blood to the lungs and take some pressure off the heart. You can only get the medicine with a prescription from your doctor.
Disclaimer:
GoodRxmedicine is entirely unrelated to GoodRx in any way or form. We hereby deny any sponsorship, endorsement, or affiliation between GoodRx.com USA and Goodrxmedicine.com India. GoodRxmedicine is an Indian online Pharmacy only dealing in selling generic medicines in compliance with the law to its full extent of the Republic of India.
The content on this page is intended for informational purposes only and should not be construed as medical advice, treatment, or diagnoses under any circumstances. Goodrxmedicine.com - India is an online Indian pharmacy dealing in Generic pharmaceutical products within the permissible extent of the law. Before self-medicating, consult a doctor if you have any doubts or questions related to your health. For any queries or concerns, write to us at
[email protected]