Details
Medically Reviewed by
Dr. Akanksha Kaushal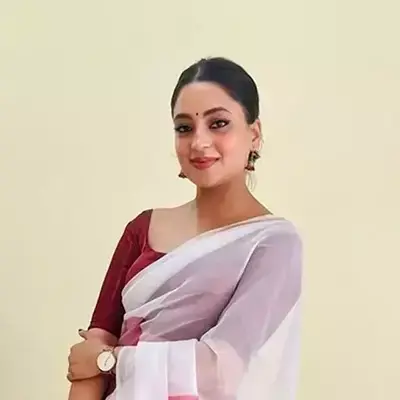 Dr. Akanksha, Pharm-D
Dr. Akansha is a licensed Clinical Pharmacologist with extensive expertise in pharmacovigilance, prescription analysis, drug information, and safety. She's a dedicated educator and avid learner. Dr. Akansha also reviews medical content on GoodRx Medicine, ensuring accurate pharmaceutical information is accessible to all.
Written by
Julian Carter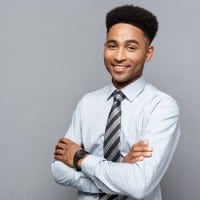 Julian Carter
Julian, an MBA in Pharmaceutical Management, brings a dynamic blend of expertise and impact with his contributions at Goodrxmedicine. His dedication and innovative spirit continue to shape a brighter future in pharmaceutical management.
About Cipmox 500 mg
Cipmox 500 mg treats a wide range of bacterial infections.
It can treat infections in the throat, ear, sinuses, urinary tract, and respiratory tracts like Pneumonia, skin and soft tissues, and Typhoid fever.
Bacterial infection can quickly spread and can affect any part of the body.
This medicine gets in the way of bacteria making cell walls, which stops them from growing.
Cipmox 500 mg is an antibiotic that contains Amoxicillin as its active ingredient.
Cipla Pharmaceuticals is the manufacturer of Cipmox 500 mg.
Uses of Cipmox 500
The antibiotic Cipmox 500 mg treats bacterial infections. 
You should take it orally to treat bacterial infections of the throat, ears, nose, lungs, urinary tract, skin, and other areas. 
Cipmox is sometimes used with other medicines to inhibit the growth of Helicobacter pylori bacteria that cause stomach ulcers and kill them.
It can also help to treat Tonsillitis, Bronchitis, Pneumonia, and Gonorrhea.
How does Cipmox 500 work
Cipmox 500 mg is an antibiotic that kills bacteria by stopping them from making the protective covering (cell wall) they need for survival.
It works by stopping Penicillin-Binding Proteins (PBPs) from helping bacteria make a cell wall that protects them. 
This process kills the bacteria and keeps the infection from getting worse.
Within an hour of taking a Cipmox, it starts to work. It has an effect that lasts for about 6 to 8 hours.
How to take medicine
Follow your doctor's instructions about the dosage and duration of this medicine
You can take Cipmox 500 mg with or without food; also, patients should take it at the same time daily
Just swallow it whole with a glass of water. Don't break, chew, or cut the pills
You shouldn't take this medicine more than what your doctor prescribed
Don't stop taking this medicine without talking to your doctor first
Do not double the dosage to compensate for a missing one
If you think you might have taken an overdose on this medicine, inform your doctor immediately
Side effects of Cipmox 500
Here are the following side effects of Cipmox that can happen:
Skin rash
Loose stools
Dizziness
Joint pain
Tooth discoloration
Stomach discomfort
Nausea
Change in taste
Loss of appetite
Most side effects do not require medical care and go away as the body adjusts to the medication. 
Consult your doctor if they keep happening or if they worry you.
Interactions
Cipmox can interact with other medicines that can cause some side effects. 
The following medications are:
Drug Interactions
Methotrexate
Doxycycline
Warfarin
Sarecycline
Ethinyl Estradiol
Allopurinol
Minocycline
Tetracycline
Cipmox can change its effectiveness and cause side effects when used with the above medications.
Every medicine has a different effect on each person. 
Before taking any medication, you should talk to your physician about possible interactions.
Disease Interactions
Mononucleosis:
The Epstein-Barr virus causes the infection called "kissing disease" or "Mononucleosis." It passes through Saliva. People with Mononucleosis who take Cipmox for 5–10 days may get a maculopapular skin rash that goes away after they stop taking the medicine. If you have Mononucleosis, you should consult with your doctor first before taking Cipmox 500 mg.
Colitis:
Use Cipmox with extreme caution if you have diseases of the stomach or intestines, especially Colitis, because it could worsen your condition.
Kidney Disease:
If you already have kidney problems, taking this medicine will worsen them. It would be best if you informed your doctor so that he can change your dose or suggest any other alternative based on your health.
Alcohol Interaction
You should not consume alcohol while taking Cipmox 500 because it could worsen the side effects and slow your recovery from the infection.
Precautions
You might get dizzy from taking Cipmox, so you shouldn't drive if you don't feel well or can't stay alert
You shouldn't drink alcohol while taking Cipmox because it could make the side effects worse and slow your recovery from the infection
If you already have kidney problems, inform your doctor first before taking this medicine
Get immediate medical help if you have symptoms like rash, itching, swelling of the face, tongue, or throat, severe dizziness, or trouble breathing
Cipmox can cause some mild problems with the heart. If this medicine makes causes trouble in any way, stop taking it right away. Before taking this medicine, you should talk to your doctor
Do not use medicines that are damaged or expired
Storage
Cipmox should be kept in a cool, dry place below 25°C.
Store it away from direct sunlight, moisture, and heat.
Please keep it away from pets and kids.
Frequently Asked Questions
How do you take Cipmox?
Only a doctor recommends Cipmox dosage, you can take this medicine with food or on an empty stomach whenever your doctor tells you to. Swallow the tablet with water. It would work best if you took it regularly, at intervals, as your doctor told you to do.
For what purpose is Amoxicillin used?
Amoxicillin is an antibiotic that kills bacteria. It treats a wide range of bacterial infections, such as Bronchitis, Tonsillitis, Pneumonia, and infections of the ear, throat, nose, skin, or urinary tract.
Is Cipmox 500 safe during pregnancy?
Using Cipmox 500 mg to treat bacterial infections during pregnancy is usually safe. But it would help if you inform your doctor first before consuming it.
Can Cipmox 500 be used for the cold?
The common cold is caused by a virus, so Cipmox can't help prevent it. But if a cold is caused by a bacterial infection, this medicine can help you feel better. 
If you have a cold, talk to your doctor about what medicines will help you the most.
Disclaimer:
GoodRxmedicine is entirely unrelated to GoodRx in any way or form. We hereby deny any sponsorship, endorsement, or affiliation between GoodRx.com USA and Goodrxmedicine.com India. GoodRxmedicine is an Indian online Pharmacy only dealing in selling generic medicines in compliance with the law to its full extent of the Republic of India.
The content on this page is intended for informational purposes only and should not be construed as medical advice, treatment, or diagnoses under any circumstances. Goodrxmedicine.com - India is an online Indian pharmacy dealing in Generic pharmaceutical products within the permissible extent of the law. Before self-medicating, consult a doctor if you have any doubts or questions related to your health. For any queries or concerns, write to us at
[email protected]