Doctors prescribe Sildenafil (Viagra) for treating Erectile Dysfunction (ED).

CBD (Cannabidiol) is primarily used to treat Anxiety, Depression and Insomnia.

Though it also has a variety of other therapeutic benefits.

Some people report increased Sildenafil (Viagra) effectiveness after taking CBD oil.

This helps improve erections and reduces worries associated with performance anxiety.

But can you safely combine CBD and Viagra together? This is the question we will address in this article.
Interaction of CBD and Viagra together
It would be best to use caution when combining CBD and Sildenafil Citrate (Viagra).

The main risk associated with combining CBD and Viagra is an increased risk of side effects.
Warning
Do not mix Viagra with CBD as it can enhance the side effects of Viagra. Consult your doctor if the side effects persist.
Although uncommon, Viagra can cause Indigestion, Dizziness, Headaches, and priapism.

CBD may also prolong Viagra's side effects by slowing metabolism.
Types of interactions between CBD and Viagra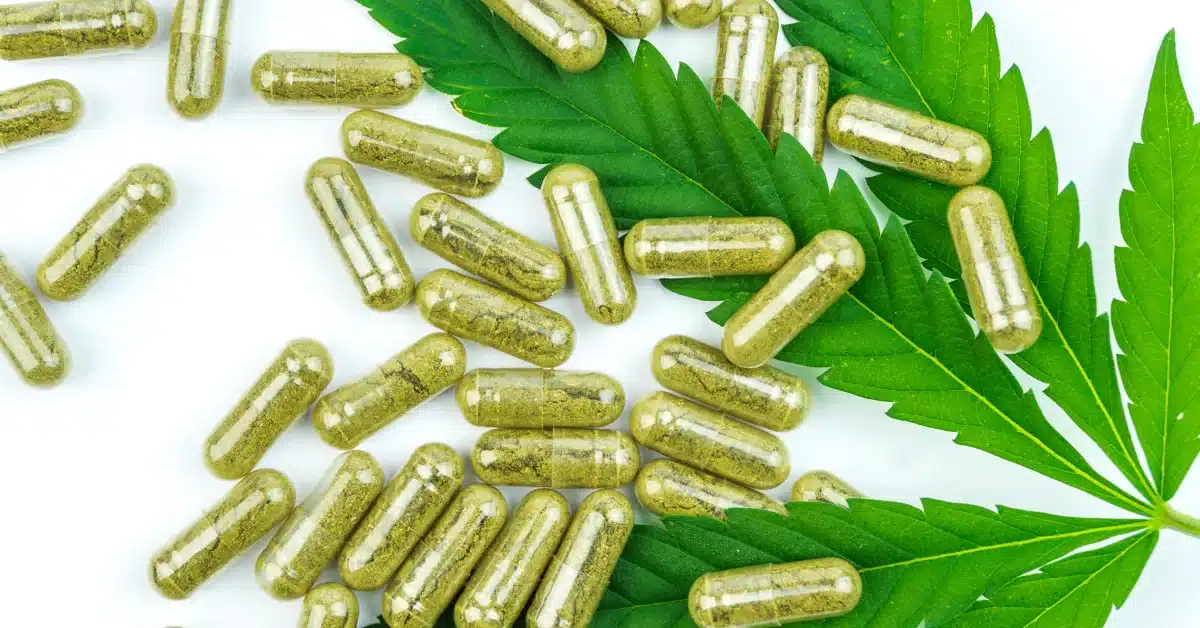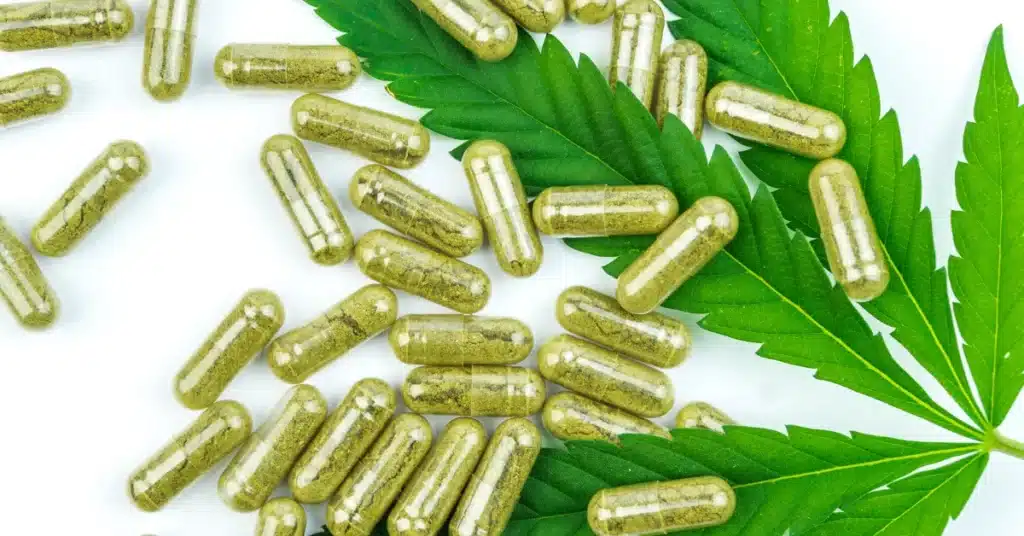 CBD inhibits the activity of liver enzymes. This increases the risk of side effects by altering drug metabolism.

Depending on the dosage, CBD and Viagra can cause two types of interactions. Agonistic and Slow Elimination are the two types of Viagra interactions.

Below we will be discussing about both of these interactions
Agonistic Interaction
When two compounds have the same effects on the body, they have an agonistic interaction.

When you take CBD and Sildenafil together, they both can relax blood vessels.

Taking both medicines together can cause excessive relaxation.

This can lead to side effects like Headaches, Dizziness, Fatigue, and Priapism.
Slowed Elimination
Cytochrome P450 belonging to the CYP450 family, metabolizes medicines.

When two medicines target the same enzyme, metabolic inhibition occurs. This results in competitive interactions.

In other words, combining CBD and Viagra may result in a slower metabolism.

Sildenafil is metabolized by CYP450 enzymes, CYP3A4 (main route) and CYP2C9 (minor route).

CBD has a strong inhibitory effect on these enzymes.

When you combine CBD with Sildenafil, the drug plasma levels can rise in the body.

When you use Viagra regularly, the constant buildup of the substance can be dangerous.

You can avoid it by spacing out your doses so your body has time to flush them.
CBD oil and Viagra interaction
No clinical reports detail the dangers of combining CBD oil and Viagra.

However, you must avoid one side effect, i.e., priapism. Since both medicines relax blood vessels, you are more likely to develop this condition.

Stop using Sildenafil as soon as you notice any side effects after combining the two medicines.
Is CBD better than Viagra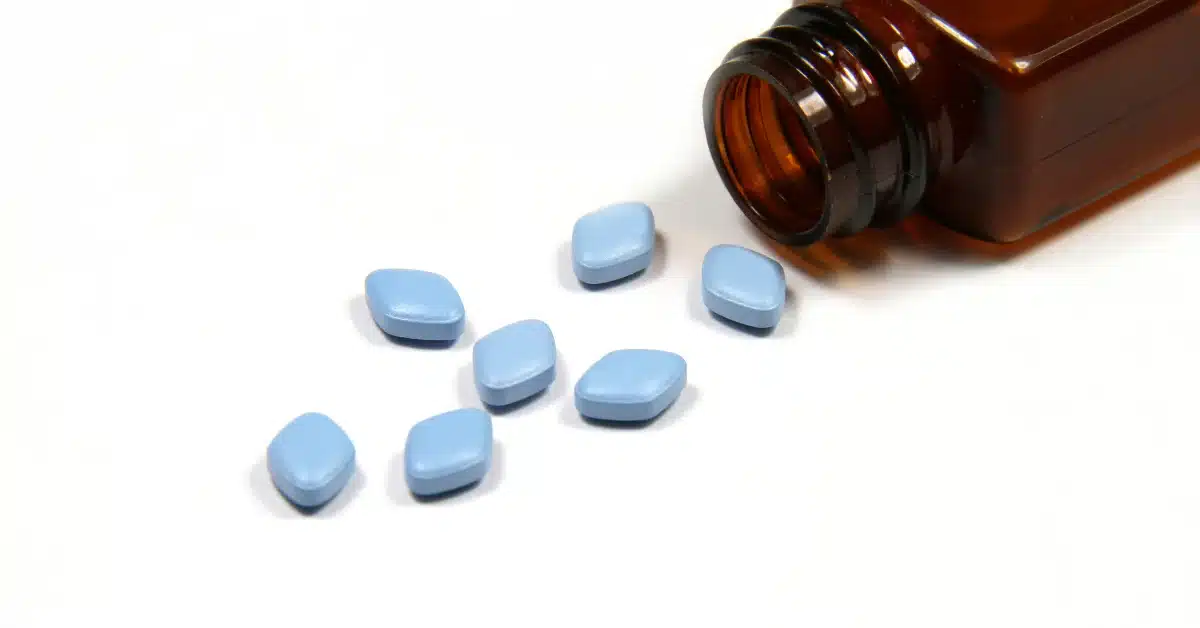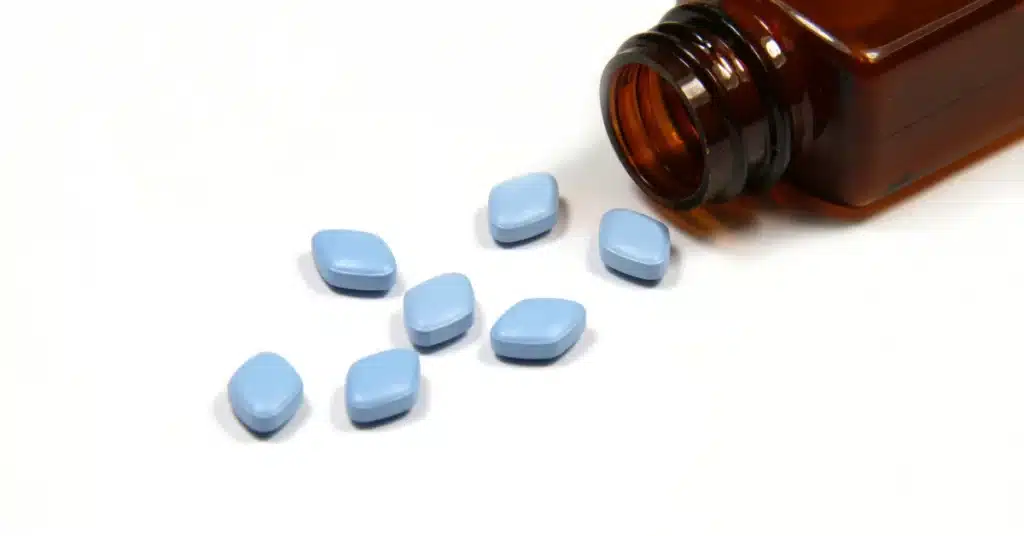 CBD is not regarded as a viable alternative to Viagra because it is not a recognized ED treatment.

CBD and other Cannabinoids are believed to help with ED in some people. However, this effect is more related to CBD's impact on anxiety disorders.

Viagra, on the other hand, relaxes blood vessels, increasing blood flow to the penis.

This effect has not been observed in studies on CBD's effects.
If you have mild ED caused by anxiety, CBD may be a better alternative to Viagra.
However, CBD is unlikely to help ED caused by mechanical injuries.
Conclusion
CBD has the potential to increase the duration and concentration of Viagra. It does so by inhibiting its metabolism.

Furthermore, CBD may enhance some of Viagra's effects. This increases the risk of lightheadedness and painful erections.

Always consult your doctor before combining CBD and Viagra.

This will assist you in determining the proper dosage and timing of both medicines and avoiding potential interactions.
Glossary
Cytochrome P450: These are enzymes that oxidize compounds with iron and can metabolize a wide range of xenobiotics.
Mechanical Injuries: Any bodily harm induced by a rupture in the normal continuity of any human tissue caused by the application of mechanical force is referred to as abrasion.
Frequently Asked Questions
Does CBD help men last longer in bed?
The precise mechanism by which CBD may improve ED is unknown. CBD may help relax blood arteries and increase blood flow, according to one idea. 
Improved blood flow to the penis can help to alleviate ED and encourage longer-lasting sex.
Can you get hard with CBD?
CBD oil can be used to treat ED in a variety of ways. 
Topical oils and CBD-infused lubricants can be applied to the penis, allowing the drug to be absorbed through the skin. 
This can assist increase blood flow to the penis, which can help you achieve a hard erection.
Does CBD lower testosterone?
Yes, CBD does lower your testosterone level. In the testes, an enzyme called 17-hydroxylase actively makes testosterone. 
CBD has the ability to directly block this enzyme, preventing testosterone levels from dropping.
Can CBD substitute Viagra?
While CBD may help with sleep, anxiety, and other health conditions, there is no scientific evidence that it may treat ED or improve sexual performance.
Can CBD be hard on your Liver?
The FDA warns that CBD can harm the liver. 
High levels of liver enzymes were a major reason that Epidiolex medication had to be discontinued in clinical investigations. 
This is because elevated liver enzyme levels can indicate liver injury.
Citations:
When referencing outside resources, GoodrxMedicine always provides full citations. To learn more about the measures we use to maintain the quality of our content, please review our
Content Information Policy
.