Anestol Ointment 5% (30 gm)
Details
Medically Reviewed by
Dr. Akanksha Kaushal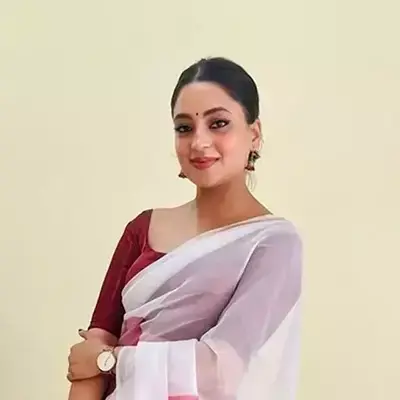 Dr. Akanksha, Pharm-D
Dr. Akansha is a licensed Clinical Pharmacologist with extensive expertise in pharmacovigilance, prescription analysis, drug information, and safety. She's a dedicated educator and avid learner. Dr. Akansha also reviews medical content on GoodRx Medicine, ensuring accurate pharmaceutical information is accessible to all.
Written by
Julian Carter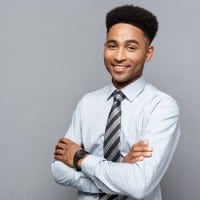 Julian Carter
Julian, an MBA in Pharmaceutical Management, brings a dynamic blend of expertise and impact with his contributions at Goodrxmedicine. His dedication and innovative spirit continue to shape a brighter future in pharmaceutical management.
About Anestol Cream 5%
Anestol cream is used as an anesthetic. 
It also relieves itching and pain caused by various skin disorders, such as Scrapes, minor burns, Eczema, and insect bites.
It constitutes Lidocaine as its primary component.
Sandoz Pharma produces this medicine.
Anestol Cream 5% Uses
Anestol is a widely used anesthetic to prevent and treat pain during medical procedures. 
Lidocaine in this medicine also treats various skin infections and diseases effectively.
These conditions include Scrapes, insect bites and minor burns.
Working 
Anestol cream includes Lidocaine as its active ingredient. 
It causes a loss of feeling in muscular tissues by numbing the targeted area. 
This way, it aids in preventing and eventually treating pain caused during surgeries and other medical procedures.
It also alleviates the irritation and itching associated with several skin conditions.
Dosage 
One should use Anestol cream on the skin for external purposes only. 
This medication may be administered in the mouth, nose, or throat only by a medical practitioner. 
Follow the instructions on the label of the medicine. 
Use the medicine regularly. Don't use it more than instructed.
If you forget to take it, take it immediately once you recall. 
If your next dose is due already, skip the missed one.
Do not use double or extra doses to prevent overdosing.
Get medical help if you overdose on this medicine.
To avoid contamination, do not share this medicine.
Side Effects
Using this medicine carefully has few or no side effects.
But some common adverse effects may happen, which include:
Allergic reactions (skin rash, swelling of the face, lips, or tongue)
Restlessness, confusion or nervousness 
Breathing problems
Changes in vision
Dizziness/ drowsiness
Fever or chills
Headache
Irregular heartbeat
Nausea or vomiting
Seizure
Tremor
Therefore, one should take due care while handling this medication.
If the adversities persist, seek medical help. 
Interactions 
Lidocaine in Anestol may occasionally interact adversely with other medicines, health issues, and diets.
Drug Interactions
Your medicine may not work as well if it interacts with other drugs.
Anestol cream may not work well with the following medications:
Ativan
Benadryl
Colace
Lyrica
Xanax
Zofran
In case you consume any of these medications, inform your practitioner.
Disease Interactions
If you already have a medical condition, using Anestol Ointment could trigger your adverse symptoms.
Some of these diseases are:
Cardiovascular Disease
Seizures
Sinus/AV node dysfunction
Hepatic dysfunction
Proarrythmic effects
You shouldn't take this medicine if you have any of the above diseases.
You should see a doctor if the problem lasts or keeps coming back.
Food Interactions
The Lidocaine in Anestol Ointment may sometimes react with foods rich in calcium.
Hence, one should take this medicine at least one hour before or after meals. 
Also, some multivitamins may alter the effectiveness of this cream.
Hence, avoid taking any such medicines along with this product. 
Precautions
It's essential to take the following precautions when taking this medicine.
Do not use Anestol if you are allergic to Lidocaine or any other constituents used in the ointment. 
Make regular appointments with your physician to check on how this medicine works.
Prevent children from swallowing or getting this ointment in their mouth.
If you have any side effects after taking this medicine, get medical help immediately and don't take any more doses.
Do not use cosmetic products or other skin care items on the treated skin.
Do not take any other medicines, whether they are prescribed or not, unless your doctor has told you to.
Heat can speed up how quickly your body takes in the Lidocaine from the patch. Hence avoid exposure to high temperatures. 
If your symptoms do not improve or worsen, consult your practitioner. 
Storage
Keep Anestol cream in a cool and dry region. 
Store it between 20-25 degrees Celsius. 
Keep it out of reach of children. 
Do not consume this product orally. 
Frequently Asked Questions
What is Anestol Cream 5% used for?
Anestol ointment is an anesthetic.
It turns the skin numb, regulating and treating pain caused by specific medical purposes. 
This ointment is also used to treat minor cuts, bug bites, and burns.
How long does Anestol ointment last?
Its effects usually last between 30 and 60 minutes. Still, if given with other medicine like Epinephrine, they can last much longer.
However do not self administer, and only follow your doctor's prescription.
Where can I apply Anestol Ointment 5%?
You should only put this medicine on your skin. Do not put it in your eyes, nose, or mouth.
What happens if Anestol is overused?
If you use too much of this cream, you may experience Tinnitus and blurred vision. Signs like restlessness, agitation, nervousness, or paranoia, can lead to twitching muscles and Seizures.
Who should not use this ointment?
People who suffer with Cardiovascular Dysfunction, Seizures, Sinus/AV node Dysfunction, Hepatic Dysfunction, Kidney Impairment and Proarrythmic effects should refrain from using Anestol Cream. 
Can Anestol ointment be swallowed?
No. Swallowing or putting this medicine into the mouth can cause adverse effects. 
Disclaimer:
GoodRxmedicine is entirely unrelated to GoodRx in any way or form. We hereby deny any sponsorship, endorsement, or affiliation between GoodRx.com USA and Goodrxmedicine.com India. GoodRxmedicine is an Indian online Pharmacy only dealing in selling generic medicines in compliance with the law to its full extent of the Republic of India.
The content on this page is intended for informational purposes only and should not be construed as medical advice, treatment, or diagnoses under any circumstances. Goodrxmedicine.com - India is an online Indian pharmacy dealing in Generic pharmaceutical products within the permissible extent of the law. Before self-medicating, consult a doctor if you have any doubts or questions related to your health. For any queries or concerns, write to us at
[email protected]