Details
Medically Reviewed by
Dr. Akanksha Kaushal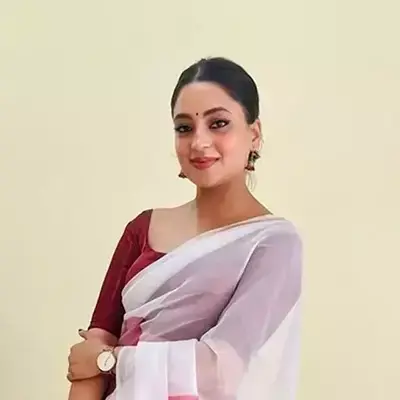 Dr. Akanksha, Pharm-D
Dr. Akansha is a licensed Clinical Pharmacologist with extensive expertise in pharmacovigilance, prescription analysis, drug information, and safety. She's a dedicated educator and avid learner. Dr. Akansha also reviews medical content on GoodRx Medicine, ensuring accurate pharmaceutical information is accessible to all.
Written by
Julian Carter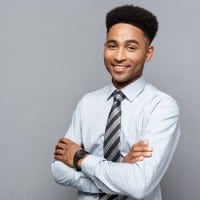 Julian Carter
Julian, an MBA in Pharmaceutical Management, brings a dynamic blend of expertise and impact with his contributions at Goodrxmedicine. His dedication and innovative spirit continue to shape a brighter future in pharmaceutical management.
What is Synthroid 100mcg
Synthroid 100 mcg is a thyroid medication used to treat Hypothyroidism (low thyroid hormone). 
This medicine containing  Levothyroxine is prescribed when the thyroid does not create enough of this hormone. 
It replaces or provides more thyroid hormone, which the thyroid gland normally produces.
Additionally, this medicine is also used along with surgery and radioactive iodine therapy to treat thyroid cancer.
It is a prescription-based medication prescribed only to people with known medical conditions. 
Uses of Synthroid 100mcg
It is prescribed mainly to treat Hypothyroidism. However, it may be used for the treatment of different types of thyroid problems.
Hypothyroidism
Hypothyroidism happens when the thyroid gland doesn't produce enough hormones on its own.  
Many factors, such as medications, thyroid surgery, autoimmune disease, radiation therapy etc can cause hypothyroidism. 
Enough thyroid hormone is important for the mind and body's normal functioning and for regulating the body's energy and metabolism.
How does Synthroid 100mcg work
Synthroid 100 mcg contains an active salt Levothyroxine, which is in a medicinal class called hormones.
Levothyroxine is a synthetic version of the body's natural thyroid hormone.
It mimics the effects and is chemically identical to Tetraiodothyronine (T4).
T4 is the main hormone made by the thyroid gland. It speeds up the metabolism and decreases the amount of TSH made by the anterior lobe of the pituitary gland. 
In peripheral tissues, T4 is converted into Triiodothyronine (T3). 
T3 and T4 hormones are crucial in managing weight, energy levels, internal temperature, skin, hair, nail growth, and metabolism.
In this way, this medicine restores appropriate hormone levels, hence reversing hypothyroidism symptoms.
How to take Synthroid 100mcg
Always stick to your doctor's advice. These few tips can be helpful for you.
Take this medication orally as your doctor prescribes, usually once daily on an empty stomach 30 to 60 minutes before breakfast
Swallow it whole. Do not break, chew, or crush
The dosage is determined by the patient's age, weight, medical condition, laboratory test findings, and treatment response
Use this medication consistently to obtain maximum benefits
Take your medication at the same time daily to help you remember
Do not discontinue this medicine without consulting your doctor
Inform your doctor if your condition worsens or persists after taking this medication for several weeks
Synthroid 100mcg side effects 
This medicine may cause some adverse effects. However, if you adhere to your doctor's prescription, you can avoid them. 
Some side effects include
Chest pain
Irregular heartbeats
Tremors
Increased appetite
Changes in your menstrual periods
Diarrhea
Skin rash
Partial hair loss
If these symptoms persist or worsen, you must consult a medical professional immediately.
Interactions
Interactions can occur when a medicine's constituents interact with another medicine, disease, or food.
Drug Interaction
Synthroid 100mcg tablet may interact with other medicines. Consult your doctor if you use any of the following medications:
Benzphetamine
Chlorpropamide
Danazol
Estrone
Insulin
Ketamine
Linagliptin
Mazindol
Ritonavir
Testosterone
Warfarin
Disease Interaction
Some diseases may interact with this medicine. 
Seizures
Thyrotoxicosis
Adrenal insufficiency
Precautions
Consult your doctor about all the possible contraindications. 
The timing of meals in relation to Levothyroxine dose can affect medicine absorption
Taking a multivitamin with minerals in conjunction with Levothyroxine may diminish its effects. At least four hours gap is advisable between the administration of Levothyroxine and multivitamins with minerals
Inform your doctor or pharmacist if you are allergic to Levothyroxine or if you have any other allergies
Before using this drug, inform your doctor of your medical history, particularly of: excessive thyroid hormones, impaired adrenal gland function, heart problems, high blood pressure, and diabetes
If you have diabetes, this medication may impact your blood glucose levels. As instructed, monitor your blood sugar regularly
Children may be more vulnerable to the drug's adverse effects, particularly headaches, visual problems, and hip/leg pain. 
High doses of thyroid hormone may limit bone development, growth, and adult height. Keep all laboratory and medical visits so that the doctor can monitor your treatment
Elderly patients may be more sensitive to the adverse effects of this medication, particularly rapid/irregular heartbeat
Storage
To prevent it from sunlight and moisture, keep Rosubest in its original pack at or below 30°C
Keep this medicine away from children and pets
Frequently Asked Questions
Can I take Synthroid to help me lose weight?
It might fix your Hypothyroid symptoms like hair loss, tiredness, and brain fog, but it doesn't usually cause weight loss.
Will Synthroid give me energy?
Most of the time, thyroid hormone medicine works right away to fix symptoms. When people with Hypothyroidism take medicine for thyroid hormones, they usually feel more energy. 
What foods should be avoided while taking Synthroid?
Synthroid may not work effectively if you eat foods with soy and cottonseed meal. Walnuts, grapefruit juice, and fiber can also reduce the effectiveness of this medicine. Check with your doctor if you eat any of these things often. He or she may need to change how much Synthroid you take.
Can I take vitamin D with Synthroid?
No interactions between Synthroid and Vitamin D3 have been identified.
Disclaimer:
GoodRxmedicine is entirely unrelated to GoodRx in any way or form. We hereby deny any sponsorship, endorsement, or affiliation between GoodRx.com USA and Goodrxmedicine.com India. GoodRxmedicine is an Indian online Pharmacy only dealing in selling generic medicines in compliance with the law to its full extent of the Republic of India.
The content on this page is intended for informational purposes only and should not be construed as medical advice, treatment, or diagnoses under any circumstances. Goodrxmedicine.com - India is an online Indian pharmacy dealing in Generic pharmaceutical products within the permissible extent of the law. Before self-medicating, consult a doctor if you have any doubts or questions related to your health. For any queries or concerns, write to us at
[email protected]