Details
Medically Reviewed by
Dr. Akanksha Kaushal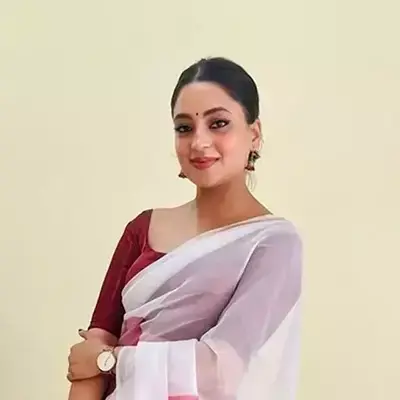 Dr. Akanksha, Pharm-D
Dr. Akansha is a licensed Clinical Pharmacologist with extensive expertise in pharmacovigilance, prescription analysis, drug information, and safety. She's a dedicated educator and avid learner. Dr. Akansha also reviews medical content on GoodRx Medicine, ensuring accurate pharmaceutical information is accessible to all.
Written by
Julian Carter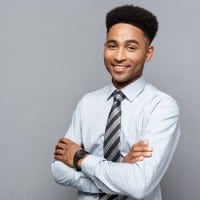 Julian Carter
Julian, an MBA in Pharmaceutical Management, brings a dynamic blend of expertise and impact with his contributions at Goodrxmedicine. His dedication and innovative spirit continue to shape a brighter future in pharmaceutical management.
What is Syndopa CR
Syndopa CR tablet combines two medicines, Levodopa (200 mg) and Carbidopa(50mg).
It is used to treat Parkinson's disease (a disorder that affects the nervous system).
One of the most effective medicine for treating the symptoms of Parkinson's disease, including tremors, muscle stiffness, trouble moving, impaired balance, and coordination.
This prescription-based medicine is FDA-approved and is not available over the counter. 
Sun Pharma Laboratories is a renowned pharmaceutical company that manufactures Syndopa CR 250. 
Uses of Syndopa CR
Syndopa CR 250 mg effectively treats the symptoms of Parkinson's disease.
Parkinson's disease
Parkinson's disease is a progressive condition affecting the nervous system and nerve-controlled body portions.
It leads to the gradual loss of muscle control and causes uncontrollable movements. 
The main symptoms of Parkinson's disease are tremors, slowing of movements, slurred speech, rigid muscles, loss of automatic movements, impaired posture, and loss of coordination.
Symptoms of Parkinson's disease are mild in the starting, but they progressively worsen over time.
How does Syndopa CR work 
Parkinson's disease affects the nerve cells (neurons) in the Substantia Nigra area of the brain.
Normally, these cells produce Dopamine, a chemical (neurotransmitter) that transmits signals between different regions in the brain. 
When functioning normally, it coordinates smooth and balanced muscle movement. 
Parkinson's disease causes the death of nerve cells that produce Dopamine and affects the body's movement.
Syndopa CR 250 mg combines two medicines, Levodopa (200 mg) and Carbidopa(50mg).
Levodopa converts to Dopamine in the brain, which helps to regulate movement. 
Carbidopa inhibits Levodopa's breakdown in the bloodstream, allowing more Levodopa to enter the brain. It can also reduce specific side effects of Levodopa, such as Nausea and Vomiting.
How to take Syndopa CR
Take this medication orally as your doctor prescribes, usually three to four times daily
During treatment, it is advisable to avoid a high-protein diet (which limits the amount of Levodopa your body takes in) unless otherwise directed by your doctor
Your doctor may urge you to start this medicine at a low dose and gradually raise it to limit your chance of side effects
Utilize this medication routinely to obtain the maximum benefit
Swallow the whole medicine. Avoid breaking, chewing, or grinding
Syndopa CR side effects 
Syndopa CR 250 is a safe medicine if used as advised by a physician.
However, some patients may experience the following side effects:
Fatigue
Hallucinations
Dry mouth
Confusion
Uncontrolled body movements
Abnormal dreams
Loss of appetite
Dizziness
Urine or sweat turns dark
Stomach pain
Visit your doctor immediately if any of the side effects cause you concern.
Interactions
Interactions can occur when the constituents of a medicine interact with another medicine, disease, or food.
Drug Interaction
Syndopa CR 250 mg is known to interact with several medications occasionally, including: 
Antipsychotic medicines (Thioridazine)
Medicines to treat high blood pressure (Methyldopa)
MAO inhibitors (Moclobemide, Safinamide)
Furosemide
Pyridoxine
Quetiapine
Rosuvastatin
Disease Interaction
It may interact with conditions such as:
Melanoma
Reactive airway disease
Cardiac disease
Hypotension
Neuroleptic malignant syndrome
Psychoses/Depression
Glaucoma
Liver/Renal
Precautions
Adhere to some cautions while taking Syndopa CR.
Inform your doctor if you're allergic to Carbidopa or Levodopa
Due to the increased risk of drowsiness, the Syndopa CR tablet should be administered with care. It can also cause you to fall asleep during daily tasks. Therefore, avoid engaging in activities that require alertness, such as driving or operating heavy machinery
If you have liver problems and your liver isn't functioning properly, this medicine may accumulate, causing toxicity
During pregnancy, only use it if needed. Discuss risks and benefits with your doctor
Small levels of Levodopa enter breast milk and may alter milk production. Before breastfeeding, talk to your doctor
Storage
This medicine must be kept in a dry, dark location away from direct sunlight
Keep out of children's reach
Frequently Asked Questions 
What are the side effects of Syndopa?
Side effects of Syndopa include Dizziness, stomach pain, loss of appetite, dry mouth, fatigue, Hallucinations, Headache, abnormal dreams, etc.
How long does Syndopa take to work?
Within 20 to 50 minutes, the short-acting (immediate-release) formulation of Carbidopa and Levodopa starts showing its effect.
Can Syndopa be stopped?
Do not discontinue Levodopa and Carbidopa without first consulting your physician. 
If you abruptly stop taking them, you may get a severe condition characterized by fever, muscle rigidity, odd body movements, and confusion. 
Your doctor will progressively reduce your dosage.
What to do if you miss a dose of Syndopa CR?
Take Syndopa immediately when you recall. If the time of your next dose is approaching, skip the missed dose. 
What is the best time of day to take Levodopa and Carbidopa?
Taking your first daily dose 1 to 2 hours before your morning meal may be optimal. Taking Carbidopa with Levodopa immediately after a meal high in fat and calories is not advisable. It can prolong the time it takes for the body to absorb and feel the effects of the medicine.
Disclaimer:
GoodRxmedicine is entirely unrelated to GoodRx in any way or form. We hereby deny any sponsorship, endorsement, or affiliation between GoodRx.com USA and Goodrxmedicine.com India. GoodRxmedicine is an Indian online Pharmacy only dealing in selling generic medicines in compliance with the law to its full extent of the Republic of India.
The content on this page is intended for informational purposes only and should not be construed as medical advice, treatment, or diagnoses under any circumstances. Goodrxmedicine.com - India is an online Indian pharmacy dealing in Generic pharmaceutical products within the permissible extent of the law. Before self-medicating, consult a doctor if you have any doubts or questions related to your health. For any queries or concerns, write to us at
[email protected]