Suminat Nasal Spray 20gm/Dose
Details
Medically Reviewed by
Dr. Akanksha Kaushal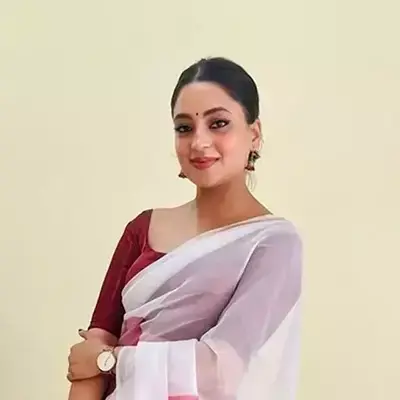 Dr. Akanksha, Pharm-D
Dr. Akansha is a licensed Clinical Pharmacologist with extensive expertise in pharmacovigilance, prescription analysis, drug information, and safety. She's a dedicated educator and avid learner. Dr. Akansha also reviews medical content on GoodRx Medicine, ensuring accurate pharmaceutical information is accessible to all.
Written by
Julian Carter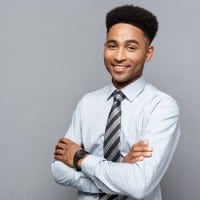 Julian Carter
Julian, an MBA in Pharmaceutical Management, brings a dynamic blend of expertise and impact with his contributions at Goodrxmedicine. His dedication and innovative spirit continue to shape a brighter future in pharmaceutical management.
What is Suminat Nasal spray 20gm
Suminat spray is prescribed to relieve Migraine.
This spray reduces Headache, discomfort, and other Migraine symptoms (including Nausea, Vomiting, and light/sound sensitivity).
It functions by narrowing blood vessels around the brain and stopping the transmission of pain signals.
Prompt treatment allows you to resume your normal activities and may reduce your need for additional painkillers. 
This nasal spray does not prevent future Migraine attacks.
Sun Pharma Laboratories is a renowned pharmaceutical company that manufactures Suminat spray.
Uses of Suminat Nasal spray 20gm
Suminat Spray is prescribed for relieving the symptoms caused by migraines.
A Migraine is a severe headache that causes extreme throbbing or pulsing pain. 
It is frequently accompanied by Nausea, Vomiting, and light sensitivity.
It can prevail for hours or days long, and the pain is so severe that it intervenes with daily activities.
How Suminat Nasal spray 20gm works
Sumatriptan is an active ingredient of Suminat Nasal Spray, which belongs to the class of medicines known as Triptans.
Triptans, also known as Serotonin Receptor agonists, mimic the action of the natural chemical Serotonin. 
This causes the blood vessels in the brain to constrict, thereby stopping the Headache.
Triptans may also help reduce pain by calming the overactive pain nerves in the brain.
How to take Suminat Nasal spray 20gm
Always adhere to your physician's instructions.
This spray is exclusively intended for use in the nose
Use this spray as your doctor prescribes at the first symptom of a migraine, typically one spray into one nostril
Before using this medicine, gently blow your nose to clear the nostrils
Keeping your head upright, close one nostril by pushing one side of your nose with your index finger
Breathe in gently through your nose. At the same time, press the plunger firmly with your thumb
Keep your head upright, remove the nozzle from your nose, and gently breathe in through your nose and out through your mouth for 10 to 20 seconds
After using the spray, your nose may feel moist, and you may notice some taste
Avoid spraying it into your eyes
Side effects 
Stick to your doctor's prescription. However, some patients may experience the following side effects:
Irregular heartbeat
Itching
Dizziness
Drowsiness
Dry mouth
Unusual tiredness and weakness
Numbness
Chest pain
A feeling of warmth or heat
Increased blood pressure
Diarrohea
Fainting
Seizures
These effects are temporary. However, Visit your doctor immediately if any side effects cause you concern.
Interactions
Discuss all the interactions with your doctor, as they can alter the functioning of the medicine. 
Drug Interaction
Inform your doctor about all the medicines you are taking.
5-hydroxytryptophan
Eletriptan
Desipramine
Buspirone
Venlafaxine
Tramadol
Rizatriptan
Amoxapine
Alfentanil
Levomilnacipran
Milnacipran
Disease Interaction
Learn about all the drug-disease interactions with the help of your doctor.
Liver disease
Seizure disorders
Cardiovascular disease
CAD risk factors
Basilar Migraines 
Ischemic Bowel disease
Peripheral Vascular disease
Raynaud's disease
Blood clots in the legs
Angina
Circulation problems
Precautions
Adhere to specific contraindications before using this medication:
If you are allergic to Sumatriptan Spray, you should inform your doctor
Do not use Sumatriptan Nasal Spray if you have taken any of the following drugs within the previous 24 hours: Almotriptan, Eletriptan, Frovatriptan, Naratriptan, Rizatriptan, or Ergot-type medications such as Bromocriptine, Cabergoline, Dihydroergotamine
Do not use Sumatriptan Spray if you are taking or have recently taken MAO-A inhibitors
Mention to your doctor If you are taking Acetaminophen, Antidepressants, Nonsteroidal Anti-Inflammatory medications, Selective Serotonin Reuptake Inhibitors, or Selective Serotonin/Norepinephrine Reuptake Inhibitors
Before using this spray, inform your doctor if you smoke
This medication may cause Anaphylaxis, a potentially life-threatening allergic reaction that requires immediate medical attention
If you have or ever had cholesterol, diabetes, seizures, or kidney disease, tell your doctor in advance
Breastfeeding mothers should inform their doctors before using Sumatriptan Spray. Your physician may advise you to wait 12 hours after taking the medication
You should be aware that this may cause drowsiness or dizziness. Do not operate a motor vehicle or heavy machinery until you have determined how this medication affects you
If you are overweight or have gone through menopause, inform your physician
Storage
This medicine must be kept in a dry, dark location away from direct sunlight
Keep out of children's reach
Do not keep the medication in the refrigerator
Frequently Asked Questions
What does Sumatriptan Spray do to you?
Sumatriptan acts on the Serotonin (or 5-HT) receptors in the brain's blood vessels. This results in their narrowing. This alleviates the migraine headache and other associated symptoms, such as Nausea and sensitivity to light and sound.
Is Sumatriptan a painkiller?
Sumatriptan is not an ordinary painkiller. It does not alleviate any pain other than migraine headaches. This medication is typically used in patients whose headaches have not been relieved by Acetaminophen, Aspirin, or other painkillers.
Can Sumatriptan cause a stroke?
Sumatriptan may raise your likelihood of developing an irregular heart rhythm, a Heart Attack, Angina, or a Stroke.
What medicines interact with Sumatriptan?
Some medicines that could interact with Sumatriptan are Eletriptan, Desipramine, Buspirone, Venlafaxine, Tramadol, St. John's Wort, Rizatriptan, etc.
What drug class does Sumatriptan belong to?
Sumatriptan is a member of the Triptan pharmacological class. It affects a natural substance (Serotonin) that constricts the brain's blood vessels and relieves pain.
Disclaimer:
GoodRxmedicine is entirely unrelated to GoodRx in any way or form. We hereby deny any sponsorship, endorsement, or affiliation between GoodRx.com USA and Goodrxmedicine.com India. GoodRxmedicine is an Indian online Pharmacy only dealing in selling generic medicines in compliance with the law to its full extent of the Republic of India.
The content on this page is intended for informational purposes only and should not be construed as medical advice, treatment, or diagnoses under any circumstances. Goodrxmedicine.com - India is an online Indian pharmacy dealing in Generic pharmaceutical products within the permissible extent of the law. Before self-medicating, consult a doctor if you have any doubts or questions related to your health. For any queries or concerns, write to us at
[email protected]