Details
Medically Reviewed by
Dr. Akanksha Kaushal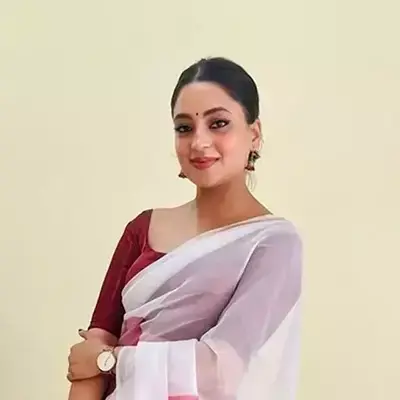 Dr. Akanksha, Pharm-D
Dr. Akansha is a licensed Clinical Pharmacologist with extensive expertise in pharmacovigilance, prescription analysis, drug information, and safety. She's a dedicated educator and avid learner. Dr. Akansha also reviews medical content on GoodRx Medicine, ensuring accurate pharmaceutical information is accessible to all.
Written by
Julian Carter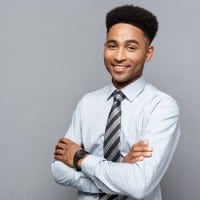 Julian Carter
Julian, an MBA in Pharmaceutical Management, brings a dynamic blend of expertise and impact with his contributions at Goodrxmedicine. His dedication and innovative spirit continue to shape a brighter future in pharmaceutical management.
What is Roseday-F 10
Roseday F 10/160 contains two active salts: Rosuvastatin (10mg) and Fenofibrate (160mg). 
It is recommended to treat Hyperlipidemia. 
This medicine reduces the amount of bad Cholesterol and lipids in the body. Hence, reducing the risk of heart attack and stroke. 
Additionally, it accelerates the natural fat breakdown of the body. 
It is a prescription-based medicine prescribed only to people with a known medical condition. 
USV Ltd. is the leading pharmaceutical company that manufactures Roseday F. 
Roseday-F 10 uses 
It is prescribed to treat many symptoms caused by Hyperlipidemia. 
This medicine consists of two salts: Rosuvastatin and Fenofibrate.
Each salt is an effective treatment for Hyperlipidemia. However, Rosuvastatin is the only salt known to prevent heart attacks and strokes.
Hyperlipidemia
Hyperlipidemia is a condition characterized by high levels of LDL (low-density lipoprotein) Cholesterol and Triglycerides (a form of fat) in the blood.
Roseday-F reduces bad Cholesterol and lipids and raises good Cholesterol levels in the body.
Prevention of Heart Attack and stroke
High Cholesterol levels promote Cholesterol and lipid accumulation along artery walls.
It reduces oxygen supply and blood flow to the heart, brain, and other organs.
This increases the likelihood of suffering a stroke or heart attack.
Rosuvastatin, a salt of Roseday-F, helps reduce Cholesterol and prevent cardiovascular disorders such as strokes and heart attacks.
On the other hand, Fenofibrate, another salt of Roseday, may reduce the risk of pancreas disease (Pancreatitis). 
How does Roseday-F 10 work
Rosuvastatin and Fenofibrate are the main ingredients of Roseday-F 10+160mg.
Rosuvastatin
Rosuvastatin belongs to the HMG-CoA reductase inhibitors (Statins) class.
HMG-CoA reductase is an enzyme found in the liver that converts HMG-CoA to Mevalonate, a necessary component for the production of Cholesterol.
This medication functions by inhibiting this liver enzyme, thus lowering Cholesterol production. 
In addition, Rosuvastatin enhances the breakdown of lipids (a collective term for fats and Cholesterol).
It also increases High-Density Lipoprotein (HDL) levels, often known as good Cholesterol.
Fenofibrate 
Fenofibrate belongs to the class of medicines known as Antilipemic agents, also known as Fibrates.
It accelerates the body's natural processes for removing Cholesterol.
Fibrates help lower serum LDL, total Cholesterol, triglycerides, and apolipoprotein B (Apo-B) while increasing HDL Cholesterol. 
How to take Roseday-F 10
Always adhere to your doctor's directions. These few recommendations may be valuable to you.
Take this medication orally as prescribed by your doctor, once daily
The dosage will be determined by your medical condition and treatment response
Take this medication regularly to achieve the maximum benefits
For maximum efficacy, take it at the same time daily
Do not use this medication for a longer duration than directed. Your Cholesterol and Triglyceride levels will not drop rapidly. Instead, the risk of adverse effects increases
Roseday F 10 side effects 
This medication can have specific side effects. However, these are temporary effects. 
Muscle pain
Joint pain
Diarrhea
Blood in urine
Chills and fever
Itching and skin rash
Runny and Stuffy nose
You can avoid these effects if you adhere to your doctor's directions. However, if they cause discomfort, talk to your doctor immediately. 
Interactions
It may interact with certain medications and diseases. Talk to your doctor to learn all the potential interactions. 
Drug Interaction
Some of the medicinal interactions are:
Carbamazepine
Fusidic acid
Rifampin
Warfarin
Teriflunomide
Siponimod
Leflunomide
Dicumarol
Cerivastatin
Mavacamten
Disease Interaction
Some of the medicine-disease interactions are:
Rhabdomyolysis
Cognitive Impairment
Liver disease
Biliary cirrhosis
Precautions
Consult your doctor regarding all potential contraindications.
Notify your physician if you are allergic to Rosuvastatin or Fenofibrate
Inform your doctor about your medical history, focusing on liver and kidney conditions
Limit alcohol consumption. Alcohol consumption daily may raise the risk of liver damage
Patients over 65 may be more susceptible to the adverse effects of this medication, particularly muscle difficulties
This medicine may decrease the number of blood cells within the body. It may increase your risk of bleeding or infection
It may cause Stevens-Johnson syndrome, toxic epidermal necrolysis, and Drug Reaction with Eosinophilia and Systemic Symptoms (DRESS)
This medicine may increase your risk of gallstones
If you consistently take this medication, it is recommended that you undergo routine liver enzyme testing
Consume a low-sodium, low-fat diet and engage in regular physical activity for improved results
It is known that this medicine passes into breast milk. Due to the potential risk to the newborn, it is not recommended to breastfeed while taking this medication
Storage
To prevent it from sunlight and moisture, keep Atorlip in a cool dark place and intact in its original packaging.
Keep this medicine away from children and pets
Frequently Asked Questions
How do you take Roseday?
Take a Roseday-F tablet as your doctor tells you, with or without food. Don't take more or less than what the doctor suggests. Don't stop taking this medicine without talking to your doctor first. For better results, eat less salt and fat and work out regularly.
When should I take Roseday?
Every day, you should take one Roseday-F. It can be taken with or without food, in the morning, at night, or at any other time of the day. Try to take this medicine every day at the same time.
Can I stop Roseday?
You may need to take the Roseday tablet for as long as your doctor directs. Cholesterol levels will only be maintained as long as you continue to take them. If you stop using it without starting another treatment, your Cholesterol levels may rise again.
What are the side effects of Roseday-F?
Muscle pain, Asthenia (lack of energy), Nausea, headache, abdominal pain, muscle soreness, weakness, and daytime drowsiness are possible adverse effects of Roseday-F. 
Disclaimer:
GoodRxmedicine is entirely unrelated to GoodRx in any way or form. We hereby deny any sponsorship, endorsement, or affiliation between GoodRx.com USA and Goodrxmedicine.com India. GoodRxmedicine is an Indian online Pharmacy only dealing in selling generic medicines in compliance with the law to its full extent of the Republic of India.
The content on this page is intended for informational purposes only and should not be construed as medical advice, treatment, or diagnoses under any circumstances. Goodrxmedicine.com - India is an online Indian pharmacy dealing in Generic pharmaceutical products within the permissible extent of the law. Before self-medicating, consult a doctor if you have any doubts or questions related to your health. For any queries or concerns, write to us at
[email protected]