Details
Medically Reviewed by
Dr. Akanksha Kaushal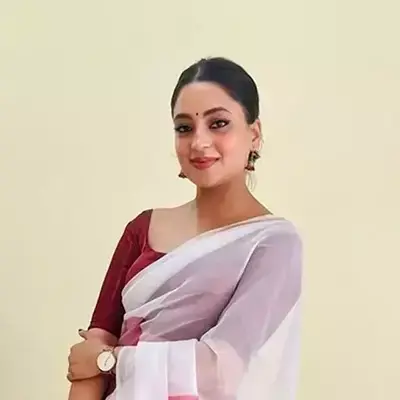 Dr. Akanksha, Pharm-D
Dr. Akansha is a licensed Clinical Pharmacologist with extensive expertise in pharmacovigilance, prescription analysis, drug information, and safety. She's a dedicated educator and avid learner. Dr. Akansha also reviews medical content on GoodRx Medicine, ensuring accurate pharmaceutical information is accessible to all.
Written by
Julian Carter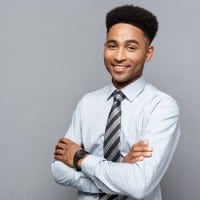 Julian Carter
Julian, an MBA in Pharmaceutical Management, brings a dynamic blend of expertise and impact with his contributions at Goodrxmedicine. His dedication and innovative spirit continue to shape a brighter future in pharmaceutical management.
About Eliquis 5 mg
Eliquis 5 mg is a blood thinner or Anticoagulant. It is used to treat blood clots in the heart, brain, legs, lungs, and veins of the lungs. Apixaban is the primary ingredient of Eliquis 5 mg.
5 mg of Eliquis is also used to prevent blood clots in those with irregular heartbeats or atrial fibrillation. 
Additionally, those who have had knee or hip replacement procedures are recommended to use this medicine.
These blood clots have the potential to burst and go to the brain, where they could trigger a stroke or obstruct the usual blood flow to other organs.
Eliquis 5 mg is also offered in a 2.5 mg dosage.
Uses of Eliquis
An Eliquis 5 mg pill is composed of 5 mg of Apixaban. This is used in treating blood clottings.
Blood clotting is also called Coagulation. Coagulation is the process of blood changing from liquid to gel form. 
Eventually, this forms a blood clot.
Clottings are normal but can be dangerous when they do not heal independently. Hence, doctors often recommend surgeries and medicines like Eliquis 5 mg as a solution.
How does Eliquis 5 mg work?
Eliquis (Apixaban) is an Anticoagulant and blood thinner.
It works by preventing the factor Xa enzyme complex from working.
By preventing the activity of this enzyme complex, your body is less likely to develop blood clots, lowering your risk of a heart attack or stroke.
How to take Eliquis pills?
Eliquis 5 mg is a drug that requires a prescription. 
Depending on the severity of the problem, your doctor will advise you on the appropriate dosage and strength of the medication.
Take the medicine with a glass of water. Do not chew, shatter, grind, or crush it. 
You can take it at the recommended time, as advised by your doctor, with or without meals.
You must call your doctor immediately if you take too much of something.
If you forgot to take a dose, do so right away. Skip it, though, if it's almost time for the next dose.
Side effects
Eliquis 5 mg pills could cause some common to uncommon side effects.
Most of these adverse effects do not need medical attention, and they can go away as your body gets used to the medication.
Eliquis 5 mg side effects include the following:
Urethral bleeding
Nausea
Nosebleeds
Swelling and bruises Anemia
Interactions
Eliquis 5 mg's primary salt may interact with certain medications, illnesses, and foods. It would help if you told your doctor about everything before taking this medication.
Drug Interactions
Eliquis 5 mg may interact with the following medicines:
Blood thinners like Warfarin, Enoxaparin
Mifepristone
Clopidogrel
Antidepressants like Desvenlafaxine and Venlafaxine
Antifungals like Itraconazole and Ketoconazole
HIV protease inhibitors
Disease Interactions
Some diseases which might interact with 5 mg of Eliquis are:
Valvular heart disease
Hepatitic impairment
Food Interaction
Avoid eating rich or spicy meals because they may have an unfavorable effect.
It would help if you did not take Eliquis pills with grapefruit or products containing grapefruit.
You should not take this medicine with alcohol due to potential interactions.
Precautions
The use of Eliquis 5 mg while pregnant is regarded as safe. However, before taking this medication, they must talk to their doctor.
If you have kidney disease, before taking this medication, consult your physician.
If this medication impairs your vision, avoid operating machinery or engaging in strenuous activity.
Storage
The best storage conditions for items are at room temperature, away from light, and dry. Keep children and pets away from any medications.
When the product is no longer needed or has expired, dispose it properly.
Frequently Asked Questions
What is the use of Eliquis 5 mg?
Apixaban 5 mg present in Eliquis 5 mg pill is used to treat blood clotting.
Coagulation is another name for blood clotting. The blood coagulates when it transforms from a liquid into a gel. This eventually results in a blood clot.
What are the side effects of Apixaban 5 mg?
Eliquis tablets containing 5 mg may cause some familiar to uncommon side effects.
Most of the side effects are temporary and go away as your body becomes used to the medications.
Hematoma, bleeding in the urine, nausea, nosebleeds, bruises and swelling, anemia, etc., are side effects of Eliquis 5 mg.
What if I miss a dose of Eliquis 5mg tablet?
If a dosage is missed, the patient should take one Eliquis 5mg tablet immediately and resume taking it twice daily.
Can I cut the Eliquis 5mg tablet?
Do not cut, crush, chew or grind it. Consume 5 mg of Eliquis whole with a glass of water.
Disclaimer:
GoodRxmedicine is entirely unrelated to GoodRx in any way or form. We hereby deny any sponsorship, endorsement, or affiliation between GoodRx.com USA and Goodrxmedicine.com India. GoodRxmedicine is an Indian online Pharmacy only dealing in selling generic medicines in compliance with the law to its full extent of the Republic of India.
The content on this page is intended for informational purposes only and should not be construed as medical advice, treatment, or diagnoses under any circumstances. Goodrxmedicine.com - India is an online Indian pharmacy dealing in Generic pharmaceutical products within the permissible extent of the law. Before self-medicating, consult a doctor if you have any doubts or questions related to your health. For any queries or concerns, write to us at
[email protected]