Overview
Generic Viagra or Sildenafil is used in Erectile Dysfunction (ED) medications.
ED or impotence is a sexual dysfunction in men when they cannot get and keep an erection during sexual intercourse.
Sildenafil can interact with some drugs, diseases, and food items and cause undesired impact.
Sildenafil and alcohol can interact with each other and result in unintended results.
Thus, doctors recommend blue pills not be combined with alcohol.
Also, alcoholism is one of the foremost reasons, alongside smoking, a sedentary lifestyle, and unhealthy eating as one the causes which can unleash impotence in men.
Table of contents
What is Viagra?
Sildenafil was the first ED oral treatment approved by the US Food and Drug Administration (FDA).
Pfizer introduced it in 1998 as Viagra, and in 2017 it started selling as Generic Sildenafil.
The active ingredient in generic Sildenafil is precisely the same as the brand Viagra.
ED medications like Cenforce, Fildena and Kamagra contain Sildenafil Citrate or generic Viagra.
These tablets are prescription-based medicines that can be taken 30 to 60 minutes before intercourse. However, the effect of Viagra remains for upto 4 hours.
How does generic Viagra (Sildenafil) work?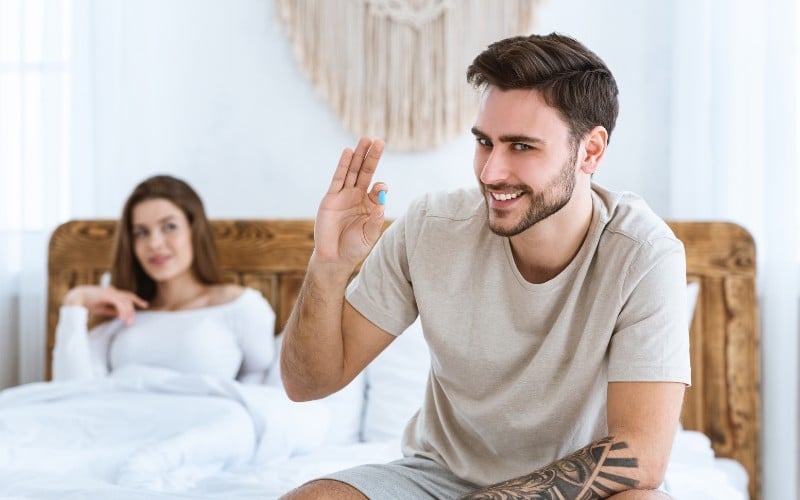 Sildenafil, like Tadalafil, belongs to the group of medications known as Phosphodiesterase type 5 (PDE5) inhibitors.
Cyclic Guanosine Monophosphate (cGMP) in the penile region is blocked with the help of Sildenafil, a PDE5 inhibitor.
Further, with this inhibition, the muscles around the blood vessels in the penile region are relaxed. This relaxation facilitates an easy flow of blood in the male sex organ.
Thus, an erection is achieved and maintained. However, to achieve this, the man must be sexually stimulated.
How does alcohol affect the ability to achieve an erection?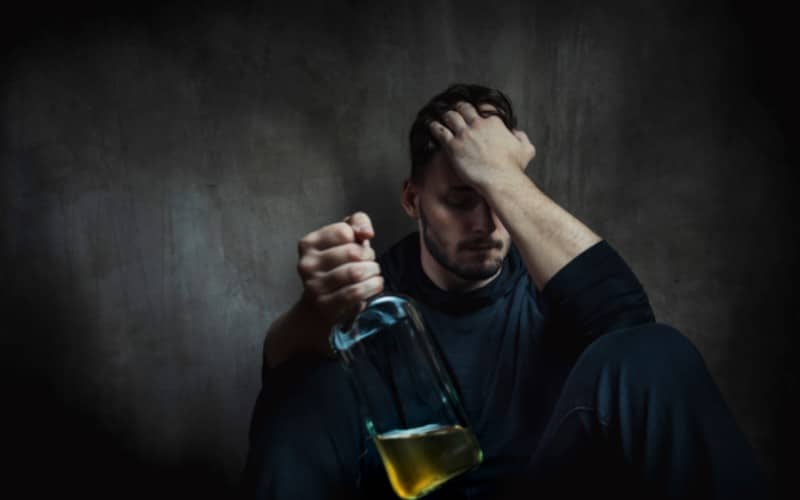 That's because alcohol can slow down brain signals. After all, it is a Central Nervous System (CNS) depressant.
Slowing these signals may result in erection problems because your CNS is essential for erections.
Additionally, Viagra and alcohol use might impact your health in other ways that may exacerbate ED. This may cause your body's testosterone levels to drop and affect your nerves, heart, and blood vessels.
Alcohol may adversely affect the functioning of any erection-promoting drugs you may be taking, such as Viagra.
In other words, it's advisable to minimize or avoid alcohol altogether if you're using an ED medication.
Thus, taking pills and jelly containing generic Viagra and alcohol may worsen side effects, such as flushing and headaches.
Viagra and alcohol interaction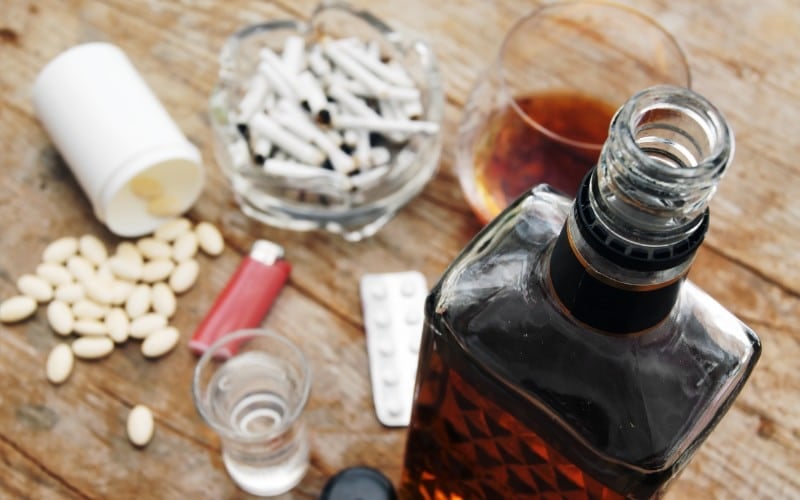 Sildenafil interactions with alcohol are common. As mentioned, Viagra (Sildenafil), when consumed at an intoxicating level, might interact.
This may not help achieve and keep the desired erection for sexual intercourse.
The adverse effects of alcohol, such as nausea, headaches, chest pain, and nasal congestion, also increase with its intake.
Sildenafil side effects with alcohol effects include; sudden hearing loss, intraocular pressure (pressure on the fluid inside the eye), changes in a heartbeat, and Priapism, which are more severe side effects of combining alcohol and Viagra.
The other food and beverages that might interact with Viagra are high-fat meals and grapefruit.
They can lower the time Viagra takes to show its impact in getting and keeping an erection.
Can you drink alcohol with Kamagra?
Among the ED medications, Viagra (Sildenafil) or Kamagra containing Sildenafil salt is the most trusted medication.
Alcohol is an antidepressant which is why it helps after a stressful and hectic day.
Sildenafil might interact with alcohol and cause undesired impact.
However, modulation is the key. Hence, when taken in a measured amount, it might not impact significantly.
Men who experience performance anxiety or Erectile Dysfunction brought on by psychological issues may find that drinking alcohol in moderation improves their sex lives.
If taken in a limited and tolerant quantity, alcohol might not cause an interaction with Kamagra (Sildenafil).
Summing up
You can use Viagra with limited alcohol.
Alcohol makes Viagra's side effects more noticeable, and heavy drinking increases your likelihood of having side effects like headaches, face flushing, dizziness, and vision abnormalities.
Alcohol may not directly alter Sildenafil or the way it works. Still, it may slow down several bodily processes, including achieving and sustaining an erection.
Intoxication makes it unlikely that Viagra will function in the desired manner.