Viagra, or Sildenafil, is a commonly used medicine for Erectile Dysfunction (ED). It improves blood flow to the penis, helping men achieve & maintain an erection during sex.

The pill starts taking effect within 30 to 60 minutes of consumption and requires sexual stimulation.

Many men enjoy drinking alcohol before participating in sexual activities as it helps enhance their mood.

But is it safe to take alcohol with Viagra? Combining Viagra and alcohol is a topic that has generated both curiosity and concern.

This article aims to examine the potential effects of combining Viagra and alcohol.
Table of contents
What does Viagra do to you
Viagra, which contains Sildenafil Citrate as its active ingredient, affects blood flow to the penis by blocking the enzyme PDE5.
The increase in blood flow helps in achieving and maintaining an erection in men with Erectile Dysfunction.
It does not directly cause sexual arousal but rather improves the body's response to stimulation.
Viagra is a prescription-based medicine and should only be taken under the guidance of a medical professional. Misguided use of Viagra can cause severe side effects.
What does alcohol do to you
Alcohol is a depressant that can affect the central nervous system, influencing cognitive functions and reducing inhibitions. It can lead to relaxation, slower reaction times, and decreased coordination.

Consuming excessive amounts may result in potential effects such as intoxication, nausea, vomiting, and memory impairment.

Prolonged misuse can lead to health concerns such as liver damage, addiction, and a higher likelihood of accidents.
Viagra and alcohol interaction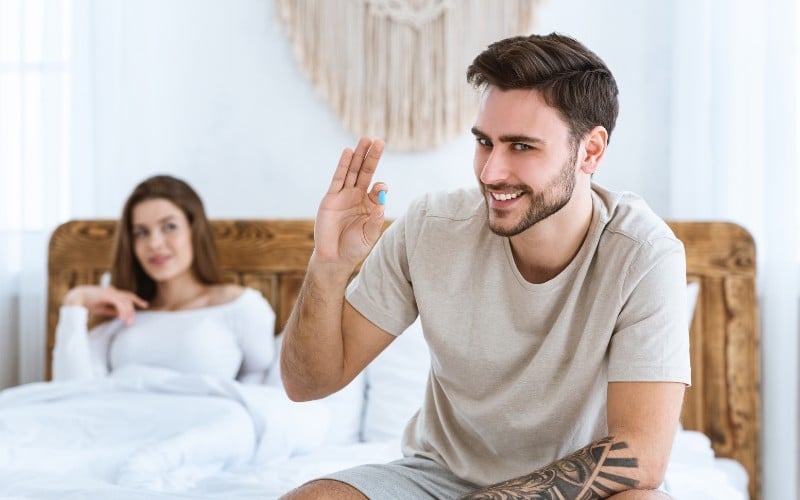 Taking Viagra with alcohol together can potentially lead to negative interactions.

Taking the two substances together can affect blood pressure levels, delay the onset of Viagra's effect, and cause side effects.

Talking to a healthcare professional before using both substances together is advisable to minimize risks and ensure safety.
Effect on blood pressure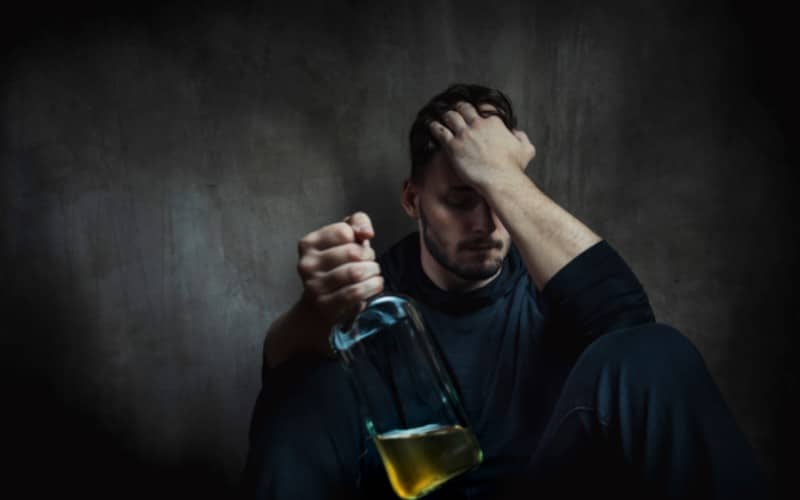 Both Viagra and alcohol have the potential to affect blood pressure levels.

They might have an additive impact when used together, which could result in a notable decrease in blood pressure. Combining them could result in feelings of dizziness, lightheadedness, or even fainting.

Individuals with cardiovascular conditions, Hypertension, or those taking blood pressure medications should be mindful.
Recommended read: Know More About Sildenafil Interactions
Delayed onset and reduced effectiveness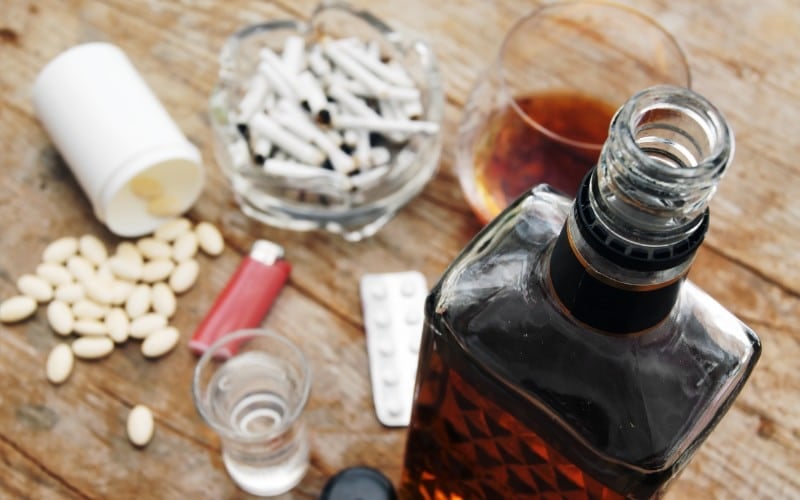 Using alcohol and Viagra together may affect the timing and effectiveness of Viagra. Typically, Viagra starts working within 30 to 60 minutes. But taking it with alcohol can delay the onset of its action.

Alcohol dilates the blood vessels and affects metabolism. Thus, it could potentially affect the absorption and working of the Viagra pill.

This delay in response may cause frustration and affect the mood. It is best to exercise caution when combining these substances and to follow your doctor's advice for optimal outcomes.
Recommended read: How to Use Viagra For Best Results?
Metabolism
Both Viagra and alcohol undergo metabolism in the liver. Moderate alcohol consumption is not likely to have a significant impact on the metabolism of Viagra.

However, excessive alcohol intake may interfere with the breakdown of both substances.

Combining Viagra and alcohol could result in longer-lasting actions or increased side effects.

It is recommended to seek guidance from a healthcare provider to understand potential interactions and risks better.
Side effects of Viagra and alcohol
Combining Viagra and alcohol may increase the risk and severity of side effects.

Both substances have the potential to cause headaches, facial flushing, and upset stomach.

When used together, these side effects may become more prominent.

Moreover, the combination may cause a decrease in blood pressure. It can lead to worrisome symptoms such as dizziness, lightheadedness, and potentially fainting.

It is best to consult a healthcare provider before combining Viagra and alcohol to minimize potential risks.
Recommended: Learn more Viagra's side effects. Read – Top 5 Viagra Side Effects
Summing up
So, can you take Viagra and alcohol together? While some individuals may tolerate this combination well, others may respond negatively.

Consuming a small or moderate amount of alcohol with Viagra isn't likely dangerous. However, excessive intake of alcohol with Viagra can cause harmful interactions.

Alcohol increases the intensity of Viagra's side effects. Taking them together can lead to a reduction in blood pressure and a delay in the onset of Viagra's action.

Alcohol may not directly alter Sildenafil or the way it works. Still, it may slow down several bodily processes, including achieving and sustaining an erection.

Consulting a healthcare provider, moderate alcohol consumption, and being aware of your body's tolerability is essential.