Rhino Pills are also called Gas Station Pills because they are readily available at any gas station or convenience store.
Most "Rhino Pills" claim to provide the same advantages as over-the-counter sex supplements.
They promise stronger erections, more stamina, and better sex in general.
The investigations suggest that most of the Rhino Pills contain potentially dangerous ingredients.
These undeclared ingredients pose serious health risks. The FDA issued a consumer advisory recommending people avoid using these Rhino Pills.
When it comes to ED, your doctor could advise you to use Viagra as the first solution.
Table of Contents
It is a prescription-based medicine that can treat ED in adult males. Sildenafil is Viagra's primary ingredient.
It is a member of the Phosphodiesterase-5 Inhibitors group. Viagra is available as an oral tablet.
You don't need to take Viagra daily; have it before indulging in any sexual activity.
In the article below, we will take a look at the significant differences between Viagra and Rhino Pills.
Do Rhino Pills work
Rhino Pills are advertised just like any other sex pill for men. However, the difference is that they claim to be a mix of natural and chemical ingredients.
For instance, the active components of Mega Rhino 82000's supplement are as follows
Rauvolfia Serpentina (Devil Pepper)
White Willow Bark
Black Pepper
Zinc Gluconate
Horny Goat Weed (Epimedium)
But the problem is that no scientific evidence exists to support these Rhino Pills' claims.
Plus, there is no proof that the ingredients found in Rhino Pills affect your Erectile Dysfunction.
Warning
Due to lack of scientific proof it is better for you to consult a doctor and buy prescribed pills.
Furthermore, there is no evidence that the chemicals in Rhino Pills have any appreciable effects at all.
Also, there is no scientific evidence that Rhino Pills can boost your stamina in bed.
How does Viagra work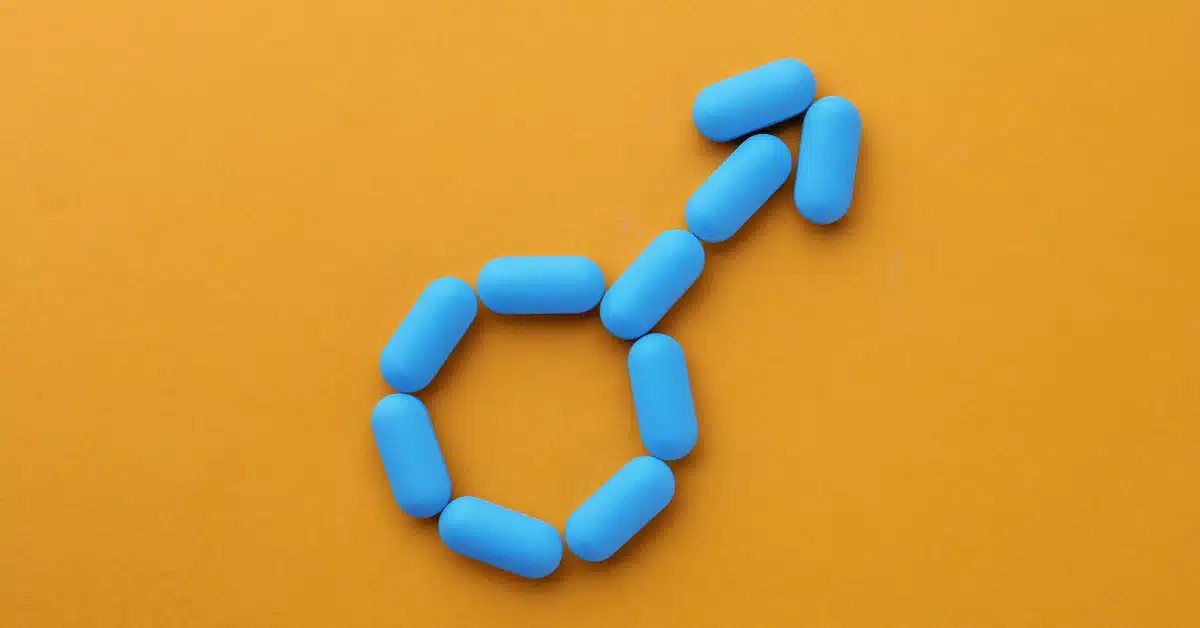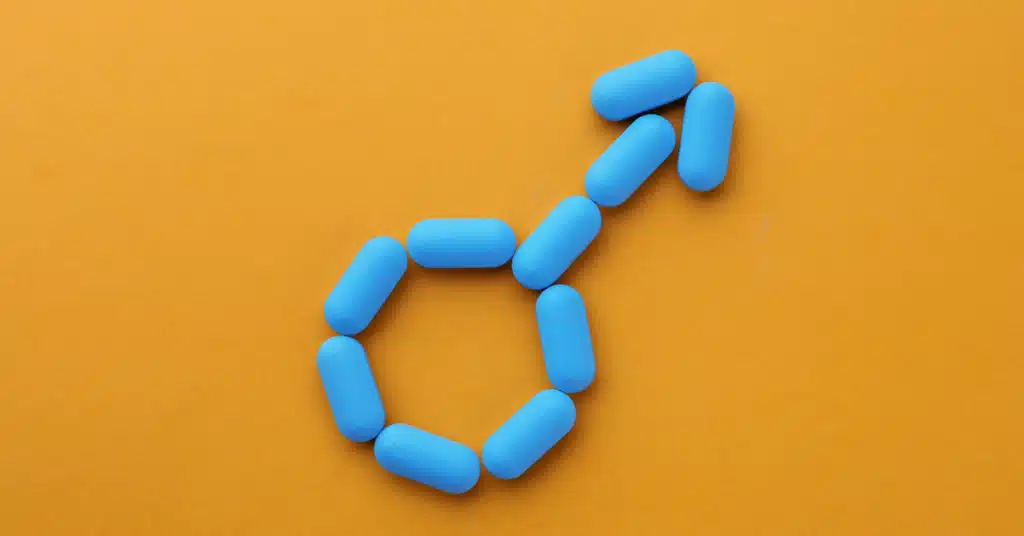 Viagra is the most commonly used ED pill suggested by doctors. It takes care of your ED symptoms and helps you achieve an erection.
A protein called cyclic Guanosine Monophosphate (cGMP) is released during an erection.
cGMP helps increase the blood flow toward the penile region of our body.
Another protein known as Phosphodiesterase-Type 5 (PDE-5) hinders the effects of cGMP.
This causes trouble in getting an erection. PDE-5 works very quickly for people having difficulty maintaining an erection.
The main job of Viagra is to prevent the functioning of the PDE-5 enzyme.
This helps maintain the blood flow, and you can keep an erection.
How long does it take for Viagra to work
Viagra starts to function as quickly as you take a dose. Within an hour of taking it, Viagra begins to work in most men.
In some men, it even starts to function within 30 minutes of taking it.
However, in some cases, it can also take up to 4 hours to show its effects.
Consult your doctor if you have any concerns about the working of Viagra.
Why is Rhino Pills considered dangerous
The biggest drawback of these Rhino Pills is that they keep changing their chemical composition.
Dr. David Shusterman said that the pills might "work" for a brief period but not in a secure manner.
He also stated some of these medications could raise blood pressure and general blood flow.
This is beneficial for erections but may harm your heart, brain, and other internal organs.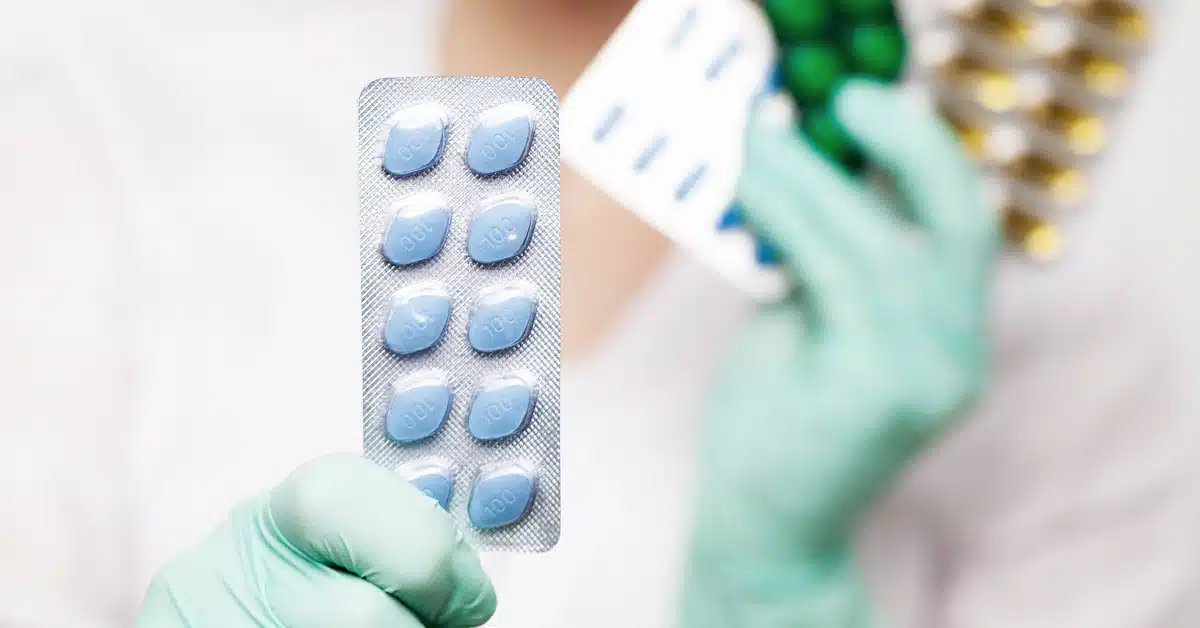 In an interview with Healthline, Shusterman stated, "A urologist wouldn't prescribe over-the-counter medications to you.
He will prescribe medications to you that will specifically improve your erection.
These pills won't raise your blood pressure or affect your blood flow."
He meant that if a doctor can't see the ingredients of a medicine, how can they prescribe it to a patient?
| | |
| --- | --- |
| Rhino Pills | Viagra |
| These are not approved by the FDA | These are FDA approved |
| Most of their ingredients are undeclared or present in unregulated amounts | We know the main active component of Viagra is Sildenafil |
| You don't need a doctor's prescription to buy these | These are sold only with a doctor's prescription |
| More study is required on these pills and their ingredients | Viagra is backed by science and thus it is approved by the FDA |
Conclusion
When it comes to Rhino Pills vs. Viagra, you must go for Viagra all the time. Viagra is backed by scientific research and doctors' support.
Rhino Pills claim to be big, but hiding certain ingredients makes them shady.
Plus, there is little study to prove their claims, which makes them even more dangerous.
Viagra pills prohibit the functions of the PDE-5 enzyme, thus helping in maintaining a healthy blood flow.
This is why you can get and maintain an erection after having Viagra. But then, on the other hand, the working of these Rhino Pills is unknown.
Due to the lack of scientific evidence, even the side effects of these pills are unknown.
Therefore doctors always prescribe pills like sildenafil (cenforce) when it comes to treating ED.
cGMP:
It refers to the Current Good Manufacturing Practice regulations enforced by the FDA. cGMPs provide for systems that assure proper design, monitoring, and control of manufacturing processes and facilities.
Frequently Asked Questions
Is Rhino the same as Viagra?
Even though Rhino Pills contain FDA approved Sildenafil, an active ingredient of Viagra, still the two are different because of the fact that there are a lot of hidden ingredients in Rhino Pills.
Do Rhino Pills make you hard?
Yes, they make you hard but it is their undisclosed ingredients that are a cause of concern and can have major side effects
What is Rhino super long lasting?
Rhino Super Long Lasting Liquid-Anderson are supplements to improve erection.
Citations:
When referencing outside resources, GoodrxMedicine always provides full citations. To learn more about the measures we use to maintain the quality of our content, please review our
Content Information Policy
.