Details
Medically Reviewed by
Dr. Akanksha Kaushal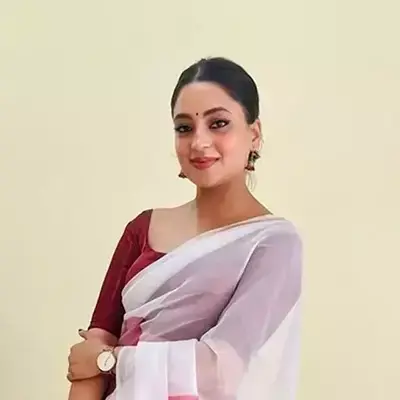 Dr. Akanksha, Pharm-D
Dr. Akansha is a licensed Clinical Pharmacologist with extensive expertise in pharmacovigilance, prescription analysis, drug information, and safety. She's a dedicated educator and avid learner. Dr. Akansha also reviews medical content on GoodRx Medicine, ensuring accurate pharmaceutical information is accessible to all.
Written by
Julian Carter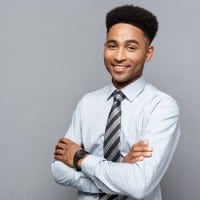 Julian Carter
Julian, an MBA in Pharmaceutical Management, brings a dynamic blend of expertise and impact with his contributions at Goodrxmedicine. His dedication and innovative spirit continue to shape a brighter future in pharmaceutical management.
What is Arimidex 
Arimidex 1 mg, containing Anastrozole, is used to treat early breast cancer in postmenopausal women. 
It is used for the first-line treatment of Metastatic (cancer that has spread) Breast Cancer in postmenopausal women.
This medicine also treats patients whose Breast Cancer worsened after taking Tamoxifen (Nolvadex).
It is a prescription-based medicine prescribed only to people with a known medical condition. 
AstraZeneca is the leading pharmaceutical company that manufactures Arimidex. 
Arimidex uses
It is prescribed alone or with other treatments to treat early Breast Cancer in postmenopausal women. 
This medicine is also occasionally used to prevent Breast Cancer in women who are at a high risk of developing it. 
Breast Cancer 
Breast Cancer is a disease in which cells in the breast grow out of control. 
It happens in different forms. Which type of Breast Cancer you have depends on which cells in your breast become cancerous.
Being a woman and becoming older are the primary factors that increase the risk of Breast Cancer. 
The majority of Breast Cancers occur in women aged 50 or older.
Amiridex effectively treats the symptoms of early Breast Cancer in postmenopausal women. 
How Arimidex works 
Arimidex contains Anastrozole, which belongs to a class of medications called Nonsteroidal Aromatase Inhibitors.
Many Breast Cancers are made to grow faster by a natural hormone called Estrogen. 
This medication reduces the body's production of Estrogen to which the Breast cancer tumor is exposed.
As a result, it slows down or reverses the growth of these Breast Cancers.  
How to take Arimidex 
Always adhere to your doctor's instructions. 
As your doctor instructs, take this medication orally with or without food, generally once daily
Use this medication routinely to obtain the maximum benefit
Take your dosage at the same time daily to help you remember
Do not use Arimidex 1 mg more frequently or for longer than suggested. Your condition will not improve any faster, and you will be at a greater risk for severe side effects
Pregnant women shouldn't take this medication as it can be absorbed through the skin and lungs and may harm an unborn baby 
Arimidex 1mg side effects
Arimidex may cause side effects, most of which are minor and temporary. 
Common side effects:
Rare side effects:
Cough
Sweating
Fever
Sore throat
Painful urination
If these side effects cause you any worry, consult your doctor. 
Interactions
Occasionally, Arimidex may interact with certain medications and diseases. It might have unexpected adverse effects. Make sure to talk to your doctor to learn about any interactions. 
Drug Interactions
This medicine may interact with other medicines.
Conjugated Estrogens
Tamoxifen
Thalidomide
Estrone
Quinestrol
Disease Interactions
This medicine is known to have interaction with certain diseases. 
Osteoporosis
Hepatic Dysfunction
Cholesterol
Cardiovascular
Precautions
Before using Amiridex, some points must be adhered to:
This medication is only administered to women who have stopped menstruating (postmenopausal)
It is essential that your doctor monitor your improvement at frequent intervals to ensure that this medication is effective
Blood testing may be required to detect adverse effects
This medication should not be taken with Tamoxifen (Nolvadex, Soltamox)
It may trigger life-threatening allergic responses, such as Anaphylaxis and Angioedema, which require immediate medical attention
Immediately contact your doctor if you experience itching, hives, hoarseness, difficulty breathing, or any swelling of your hands, face, or lips while taking this medication
Consult your doctor if you develop chest discomfort or breathing difficulties
In women with a history of Ischemic heart disease, this medication may raise the risk of cardiovascular issues, including Heart attack
Long-term usage of this medicine may decrease bone mineral density. A low bone mineral density can lead to bone weakness and Osteoporosis
This medication may increase your blood cholesterol or fat levels. If this occurs, your physician may prescribe medication to reduce your cholesterol and fat levels
Storage
Store Amiridex at room temperature, away from light and moisture
Keep it away from the reach of children
Frequently Asked Questions 
What is the purpose of taking Arimidex?
Anastrozole is a type of hormone therapy, and its brand name, Arimidex, is also well-known. It is a way to treat Breast Cancer that is sensitive to hormones. Arimidex can only be used by the postmenopausal woman. 
What are the side effects of taking Arimidex?
There may be hot flashes, headaches, trouble sleeping, dizziness, stomach upset, nausea or vomiting, constipation, Diarrhea, loss of appetite, weight gain, tiredness or weakness, more coughing, or a sore throat. Tell your doctor right away if any of these effects last or get worse.
Why does taking Arimidex make me lose hair?
Amiridex causes hair loss because it lowers Estrogen, Anastrozole may cause hair to be thin, but it is not likely to cause complete hair loss. Most women's hair loss gets better after the first year of taking Anastrozole, but some women may have hair loss for the rest of their treatment.
When you stop taking Arimidex, what does it do to your body?
In clinical trials, no new side effects were found after you stopped taking Arimidex. Among the side effects that should go away quickly are chest pain and dizziness. 
Disclaimer:
GoodRxmedicine is entirely unrelated to GoodRx in any way or form. We hereby deny any sponsorship, endorsement, or affiliation between GoodRx.com USA and Goodrxmedicine.com India. GoodRxmedicine is an Indian online Pharmacy only dealing in selling generic medicines in compliance with the law to its full extent of the Republic of India.
The content on this page is intended for informational purposes only and should not be construed as medical advice, treatment, or diagnoses under any circumstances. Goodrxmedicine.com - India is an online Indian pharmacy dealing in Generic pharmaceutical products within the permissible extent of the law. Before self-medicating, consult a doctor if you have any doubts or questions related to your health. For any queries or concerns, write to us at
[email protected]