Details
Medically Reviewed by
Dr. Akanksha Kaushal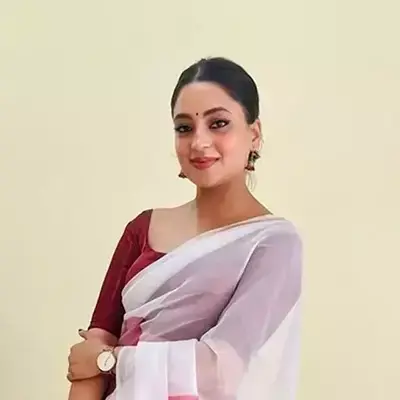 Dr. Akanksha, Pharm-D
Dr. Akansha is a licensed Clinical Pharmacologist with extensive expertise in pharmacovigilance, prescription analysis, drug information, and safety. She's a dedicated educator and avid learner. Dr. Akansha also reviews medical content on GoodRx Medicine, ensuring accurate pharmaceutical information is accessible to all.
Written by
Julian Carter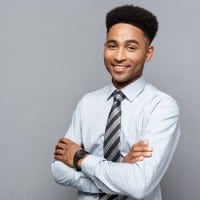 Julian Carter
Julian, an MBA in Pharmaceutical Management, brings a dynamic blend of expertise and impact with his contributions at Goodrxmedicine. His dedication and innovative spirit continue to shape a brighter future in pharmaceutical management.
What is Apresoline
Apresoline 25mg is a medication for treating High Blood Pressure (Hypertension).
This medicine contains Hydralazine, which is a vasodilator.
Hydralazine relaxes the muscles in your blood vessels so blood can flow easily through the body.
It reduces the likelihood of Heart attacks, strokes, or kidney failure.
This is an FDA-approved medication prescribed only to people with a known medical condition. 
Uses of Apresoline
Apresoline 25 mg is prescribed to treat High Blood Pressure (Hypertension).
High blood pressure is a condition in which the blood pressure is consistently high above the normal range.
It is known to harm the blood vessels in the brain, heart, and kidneys.
Blood pushes against artery walls with excessive force.
The heart has to put more effort into pumping blood.
If left untreated, the heart and arteries may stop functioning properly.
Hypertension can increase the likelihood of heart attacks, strokes, and kidney failure.
It controls high blood pressure in pregnant women (Pre-Eclampsia or Eclampsia). It should be taken only when a doctor recommends it. 
How does Apresoline work
Hydralazine is an active salt of Apresoline 25 mg tablet.
It is a vasodilator, which dilates the blood vessels by relaxing the muscles around them.
This brings down blood pressure and makes blood flow through your arteries easier.
It allows more blood and oxygen to reach the heart and other organs.
How to take Apresoline
Take Aprasoline 25 mg tablet by mouth, usually 2 to 4 times daily, with or without food, or as your doctor prescribes
Your physician might begin you on a low dose and then gradually raise it. Carefully adhere to your doctor's directions
Take it at the same time every day so that you do not miss a dose
Even if you are asymptomatic, continue taking this medication
Do not discontinue using Apresoline without consulting your doctor. As when the medicine is abruptly stopped, several conditions could get worse
If your situation worsens, tell your doctor immediately
Apresoline side effects 
Apresoline 25mg is an effective and safe medicine.
However, some patients may encounter the following side effects
Chest pain
Fast heart rate
Dizziness
Loss of appetite
Tingling or burning pain in your hands or feet
Painful or difficult urination
Lightheadedness
These effects are temporary. However, if any adverse effects worry you, see your doctor immediately.
Interactions
Discuss all the interactions with your doctor, as interactions can reduce the effectiveness of the medication. 
Drug Interaction
Apresoline 25mg is known to interact with several medications occasionally, including
Carvedilol
Rosuvastatin
Furosemide
Atorvastatin
Metoprolol
MAO inhibitors (Safinamide, Tranylcypromine)
Diazoxide
Disease Interaction
Apresoline 25 mg may interact with certain diseases:
Cerebral Vasculopathy
Valvular Heart disease
Renal Dysfunction
Lupus Erythematosus
Coronary Artery Disease
Bone Marrow Suppression
Precautions
Apresoline contraindications must be adhered to before started using it.
If you have Rheumatic heart disease that affects the mitral valve or Coronary Artery disease, you should avoid taking Hydralazine
If you are allergic to it or have any other allergies, let your doctor or pharmacist know
You can feel lightheaded if you take Apresoline medication. Avoid driving or operating machinery as it requires attention
Limit your alcohol consumption
Inform your surgeon or dentist that you are taking this medicine before the procedure
The adverse effects of Apresoline 25 mg tablet, particularly dizziness, raises the risk of falls, may be more noticeable in older patients
If you have been taking Apresoline 25mg for a while, your doctor may suggest routine blood, and urine tests
Storage
This medicine must be kept in a dry, dark location away from direct sunlight
Keep out of children's reach
Frequently Asked Questions 
Is Apresoline a water pill?
Apresoline is not a water pill. It is not known to produce an increase in urination frequency. Your blood vessels are relaxed, which lowers blood pressure.
How quickly does Hydralazine lower blood pressure?
Hydralazine starts showing effect after 20–30 minutes of taking it.
Does Apresoline affect heart rate?
Apresoline medication decreases Blood Pressure (BP). It stimulates the heart, which could increase the heart rate and the symptoms of Angina.
Who should not take Hydralazine?
If you're allergic to Hydralazine or have Coronary Artery disease; or. Rheumatic heart disease which affects the heart valve, don't take it. 
What is Hydralazine used for?
Hydralazine treats Hypertension. It also treats high blood pressure in pregnant women (Pre-Eclampsia or Eclampsia) or emergencies (Hypertensive crisis).
Disclaimer:
GoodRxmedicine is entirely unrelated to GoodRx in any way or form. We hereby deny any sponsorship, endorsement, or affiliation between GoodRx.com USA and Goodrxmedicine.com India. GoodRxmedicine is an Indian online Pharmacy only dealing in selling generic medicines in compliance with the law to its full extent of the Republic of India.
The content on this page is intended for informational purposes only and should not be construed as medical advice, treatment, or diagnoses under any circumstances. Goodrxmedicine.com - India is an online Indian pharmacy dealing in Generic pharmaceutical products within the permissible extent of the law. Before self-medicating, consult a doctor if you have any doubts or questions related to your health. For any queries or concerns, write to us at
[email protected]