Details
Medically Reviewed by
Dr. Akanksha Kaushal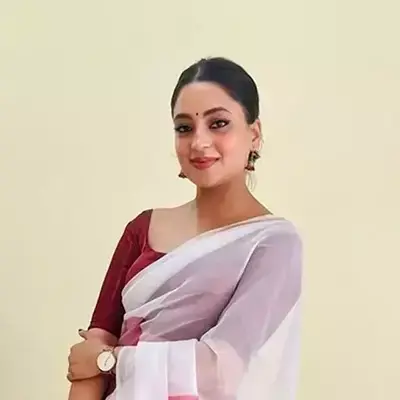 Dr. Akanksha, Pharm-D
Dr. Akansha is a licensed Clinical Pharmacologist with extensive expertise in pharmacovigilance, prescription analysis, drug information, and safety. She's a dedicated educator and avid learner. Dr. Akansha also reviews medical content on GoodRx Medicine, ensuring accurate pharmaceutical information is accessible to all.
Written by
Julian Carter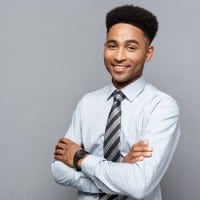 Julian Carter
Julian, an MBA in Pharmaceutical Management, brings a dynamic blend of expertise and impact with his contributions at Goodrxmedicine. His dedication and innovative spirit continue to shape a brighter future in pharmaceutical management.
About Althrocin 250 mg
Althrocin 250 mg is used in treating various types of bacterial infections.
The active salt of the medicine, Erythromycin, is effective against many respiratory, ear, nose, throat, lung, and skin infections. 
It prevents the growth of bacteria, thereby alleviating symptoms and curing the infection.
Get it delivered to your doorstep. Order it with GoodRxmedicine, the most trusted online pharmacy.
Uses
Althrocin 250 tablets are used in treating various infections caused by Bacteria.
Erythromycin treats bacteria responsible for causing skin infections and the upper respiratory tract, including Streptococcus, Staphylococcus, Haemophilus and Corynebacterium genera.
250 mg tablets of Althrocin aids in curing bacterial infections in the respiratory tract, throat and lungs.
It is also widely prescribed for treating nose, ear and skin infections.
It can also be combined with other antibiotics to treat sexually transmitted infections such as Chlamydia trachomatis, Neisseria gonorrhoeae, etc. 
Some other conditions that can be treated with Althrocin 250 are:
Pertussis
Acute otitis media
Community-Acquired Pneumonia
Bronchitis
Syphilis
Pharyngitis/Tonsilitis
Prophylaxis for Rheumatic Fever
Stomach and intestinal infections
Pelvic Inflammatory Disease
This medication kills or inhibits the growth of the infection-causing bacteria. 
Erythromycin 250 mg tablets are ineffective against virus-borne infections like the Flu.
How does Erythromycin 250 mg work
Althrocin 250 mg belongs to a group of medicines known as Macrolide Antibiotics.
Some other Macrolide Antibiotics are Azithromycin and Clarithromycin.
It functions by inhibiting the synthesis of essential proteins in bacteria.
These proteins are essential for bacteria as they need them to perform vital functions. 
Loss of proteins inhibits bacteria's growth and prevents infection spread.
Dosage
Follow the steps mentioned below while taking Althrocin:
Take Althrocin 250 tablets in the dose and duration as advised by your doctor
Swallow it as a whole. Avoid crushing, chewing or breaking the tablets
Consume Erythromycin on an empty stomach, 1 to 2 hours before a meal
Missed Dose
Do not miss a dose of Althrocin 250 mg tablet. 
If you miss a dose of this medication, do not worry. You can take it as soon as you remember.
Avoid taking the missed dose if your scheduled dose is near. 
Overdose
Refrain from taking more than the prescribed dose of Erythromycin 250 mg.
Seek medical help in case you overdose on Althrocin 250 mg tablets.
Side Effects 
Like any other medicine, Althrocin may cause some side effects in individuals.
Some of the side effects of this Antibiotic medication are:
Diarrhea
Muscle or joint pain
Fast heartbeat
Chills
Skin rash
Dizziness
Skin blistering
Dark urine
Difficulty in breathing
Loss of appetite
Chest tightness
Stomach pain
Nausea and Vomiting
Swelling of the face, lips or throat
Weight loss
Headache
Interactions
Medicine interactions vary from person to person. 
Before starting any medication, you should discuss all potential interactions with your doctor.
Let your doctor know of any health condition you may have. Also, make sure they know any medicine, herbal or vitamin supplements you may take.
Drug Interactions
Here are a few drug interactions of Althrocin:
Ethinyl Estradiol
Amiodarone
Ceritinib
Clonazepam
Atorvastatin
Alprazolam
Ketoconazole
Verapamil
Clobazam
Disease Interactions
Avoid taking Erythromycin 250 mg if you have the following health conditions:
QT Prolongation
Myasthenia Gravis
Liver disease
Precautions
Keep the following points in mind while taking Althrocin:
If you have a liver condition, avoid taking this medicine as it may result in hearing loss
Do not consume alcohol while taking Erythromycin
Do not share the medication with others, even if the condition seems similar
Even if you feel better, do not miss any doses and finish the entire course of treatment. Stopping it prematurely may cause the infection to return and be more challenging to treat
Stop taking Althrocin 250 Tablet immediately and contact your doctor if you develop an itchy rash, swelling in the throat, face or tongue, or difficulty breathing while taking this medication
Frequently Asked Questions
What is Althrocin 250mg used for?
Althrocin 250 mg is a Macrolide Antibiotic prescribed for treating different bacterial infections. It is effective against many respiratory, ear, nose, throat, lung, and skin infections. 
How do you take Althrocin 250 mg?
Althrocin tablets with Erythromycin 250 mg should be taken on an empty stomach 1-2 hours before a meal. Even if you feel better, do not miss any doses and finish the entire course of treatment. Stopping it prematurely may cause the infection to return and be more challenging to treat.
Is Althrocin good for throat pain?
Yes, Althrocin is recommended for throat infections. However, as it is an effective antibiotic, do not take Althrocin tablets without consulting a doctor.
Who should not use Erythromycin?
Althrocin (Erythromycin) is not recommended for people with Liver issues, QT Prolongation
and Myasthenia Gravis
What bacteria is killed by Erythromycin?
Erythromycin can treat bacteria such as Streptococcus, Staphylococcus, Haemophilus, and Corynebacterium that cause skin and upper respiratory tract infections.
Disclaimer:
GoodRxmedicine is entirely unrelated to GoodRx in any way or form. We hereby deny any sponsorship, endorsement, or affiliation between GoodRx.com USA and Goodrxmedicine.com India. GoodRxmedicine is an Indian online Pharmacy only dealing in selling generic medicines in compliance with the law to its full extent of the Republic of India.
The content on this page is intended for informational purposes only and should not be construed as medical advice, treatment, or diagnoses under any circumstances. Goodrxmedicine.com - India is an online Indian pharmacy dealing in Generic pharmaceutical products within the permissible extent of the law. Before self-medicating, consult a doctor if you have any doubts or questions related to your health. For any queries or concerns, write to us at
[email protected]