Details
Medically Reviewed by
Dr. Akanksha Kaushal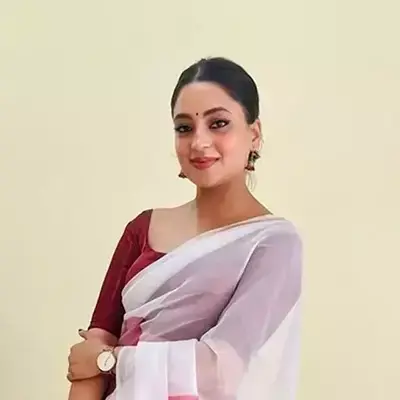 Dr. Akanksha, Pharm-D
Dr. Akansha is a licensed Clinical Pharmacologist with extensive expertise in pharmacovigilance, prescription analysis, drug information, and safety. She's a dedicated educator and avid learner. Dr. Akansha also reviews medical content on GoodRx Medicine, ensuring accurate pharmaceutical information is accessible to all.
Written by
Julian Carter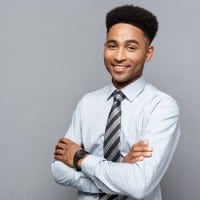 Julian Carter
Julian, an MBA in Pharmaceutical Management, brings a dynamic blend of expertise and impact with his contributions at Goodrxmedicine. His dedication and innovative spirit continue to shape a brighter future in pharmaceutical management.
About Acamprol 333 mg
Acamprol 333 is used in treating alcohol dependence, a disease characterized by uncontrollable drinking and preoccupation with alcohol.
Acamprosate, the active salt in the medicine, is used to stop the cravings for alcohol in people who have already stopped drinking alcohol.
Acamprol (Acamprosate) 333 mg does not cure alcoholism. It helps in treating it when used with behavioral therapy and social support.
Uses
Acamprosate 333 mg is used to maintain alcohol abstinence in patients with alcohol dependence.
Alcoholism or alcohol dependence is a chronic condition in which a person desires alcoholic beverages and cannot control their consumption.
Individuals with this condition also require more alcohol to achieve the same impact and experience withdrawal symptoms after discontinuing alcohol use.
Alcoholism has an impact on both physical and mental health, as well as relationships with family, friends, and coworkers. 
It might even cause impotence in men.
Regular high alcohol consumption raises the risk of various cancers.
Acamprol with Acamprosate 333 mg works when taken in conjunction with psychological therapy and social support.
Working of Acamprosate 333 mg
Acamprosate interacts with the brain's neurotransmitter systems. 
Although the precise method by which Acamprosate work is unknown, the medicine helps control and normalize brain function disrupted by the cessation of alcohol usage. 
Acamprosate specifically affects the Glutamate and Gamma-Aminobutyric Acid (GABA) systems. 
Other advantages of Acamprosate include the reduction of symptoms such as sleeplessness, anxiety, and restlessness.
Acamprosate, unlike other alcoholism treatment medicines, is broken down by the digestive tract rather than the liver. 
This makes the medicine favorable for those suffering from liver-related health issues due to alcoholism.
Dosage
Follow these instructions before taking Acamprol 333 mg:
Take Acamprosate in the dose and duration as advised by your doctor

Swallow it as a whole. Do not chew, crush or break it

Acamprol Tablet is to be taken with food
Missed Dose
Take the missed dose of Acamprosate 333 mg Tablet as soon as you remember. If it is time for your next dose, skip the missed dose. Refrain from doubling your dose to make up for the missed one.
Overdose
Never take more than the prescribed dose. Seek immediate medical attention in case of an overdose of Acamprol Tablet.
Side Effects
Most side effects of Acamprol tablets with Acamprosate do not require medical help and disappear as your body adjusts. 
Consult your doctor if they remain or if you're worried about them
Common side effects of Acamprol:
Diarrhea

Vomiting

Nausea

Flatulence

Itching

Abdominal pain
Interactions
It is advisable to let your doctor know about any medicines, herbal or vitamin supplements you may take.
Here are a few interactions of Acamprosate 333 mg:
Drug interactions
The excretion of Acamprosate may be affected if taken with these medicines:
Acyclovir

Aminohippuric acid

Acetylsalicylic acid

Apalutamide

Ataluren

Avatrombopag

Benzoic acid

Benzylpenicillin

Bumetanide

Cabotegravir
Disease Interactions
Check with your doctor before taking Acamprosate 333 mg if you have any of the following health conditions:
Precautions
Keep in mind the following while undergoing treatment:
333 mg Acamprol tablet is used to maintain alcohol abstinence (the desire to drink again) but does not prevent alcohol withdrawal symptoms


To achieve the best results, Acamprosate should be used in conjunction with counseling and social support



Acamprosate 333 mg tablet may cause

mood and behavioral changes

and suicidal ideation. If you notice changes in your mood and behavior, as well as thoughts of self-harm, see your doctor right away so that you can receive counseling


Acamprol is not recommended for use in children under the age of 18 because the safety and efficacy data are insufficient



Acamprol 333 mg may cause dizziness, drowsiness, or blurred vision. It may also impair thinking and decision-making abilities, as well as coordination. 
Frequently Asked Questions
What is Acamprosate 333 mg used for?
Acamprosate is a medication that can help you control your urge for drinking. It is not a cure for alcoholism, but it will assist you in maintaining abstinence. Acamprol 333 mg with Acamprosate is only available with a doctor's prescription.
What is the effect of Acamprosate?
Long-term alcohol consumption alters the way the brain functions. Acamprosate works by restoring normal brain function in people who have consumed large amounts of alcohol. Acamprosate 333 does not prevent withdrawal symptoms when people stop drinking alcohol.
Is Acamprosate habit forming?
Acamprol (Acamprosate), unlike others used to treat alcoholism, is non-habit forming and will not lead to prescription drug abuse. A person who stops drinking will likely experience unpleasant withdrawal symptoms in the first few days and weeks.
Is alcohol use disorder considered a mental illness?
The answer is yes. It can be classified as such. Alcoholism or Alcohol Use Disorder is a diagnosable mental health condition that does not imply that there is no hope for a life free of alcohol abuse and its associated symptoms.
Disclaimer:
GoodRxmedicine is entirely unrelated to GoodRx in any way or form. We hereby deny any sponsorship, endorsement, or affiliation between GoodRx.com USA and Goodrxmedicine.com India. GoodRxmedicine is an Indian online Pharmacy only dealing in selling generic medicines in compliance with the law to its full extent of the Republic of India.
The content on this page is intended for informational purposes only and should not be construed as medical advice, treatment, or diagnoses under any circumstances. Goodrxmedicine.com - India is an online Indian pharmacy dealing in Generic pharmaceutical products within the permissible extent of the law. Before self-medicating, consult a doctor if you have any doubts or questions related to your health. For any queries or concerns, write to us at
[email protected]