Details
Medically Reviewed by
Dr. Akanksha Kaushal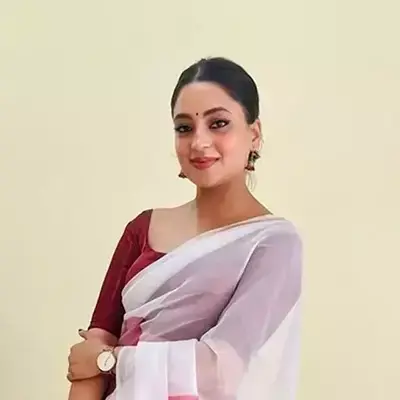 Dr. Akanksha, Pharm-D
Dr. Akansha is a licensed Clinical Pharmacologist with extensive expertise in pharmacovigilance, prescription analysis, drug information, and safety. She's a dedicated educator and avid learner. Dr. Akansha also reviews medical content on GoodRx Medicine, ensuring accurate pharmaceutical information is accessible to all.
Written by
Julian Carter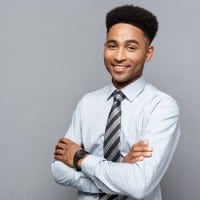 Julian Carter
Julian, an MBA in Pharmaceutical Management, brings a dynamic blend of expertise and impact with his contributions at Goodrxmedicine. His dedication and innovative spirit continue to shape a brighter future in pharmaceutical management.
About Zimivir 500 mg
Zimivir 500 mg is a type of antiviral medicine.
It is used to treat Herpes virus diseases such as Genital Herpes, cold sores, and Shingles.
The active ingredient of Zimivir 500 mg is Valacyclovir.
It stops virus replication in human cells and clears the infection.
GlaxoSmithKline Pharmaceuticals Ltd manufactures the various strengths of Zimivir.
Uses of Zimivir 500
Zimivir 500 mg contains Valacyclovir, which belongs to the class of medicines known as antiviral agents.
It treats cold sores (small, fluid-filled, painful blisters around the mouth) in adults and children over 12.
It can treat acute and recurrent eye, skin, and Genital Herpes infections in adults and prevent recurrence or transmission.
A common sexually transmitted infection characterized by genital pain and blisters is Genital Herpes. It can affect both males and women.
It helps in successfully treating symptoms while also preventing the infection-causing virus from multiplying.
This medicine effectively treats Herpes zoster (Shingles) in adults and Chickenpox in children 2-18.
Herpes zoster is a viral disease that results in a painful rash. Zimivir can reduce the duration and severity of an infection.
How does Zimivir 500 mg work
Zimivir 500 mg is an antiviral medicine that treats diseases caused by viruses.
Its main ingredient, Valacyclovir, belongs to the antiviral medication class.
In human cells, it reduces virus growth and multiplication.
This inhibits the virus's reproduction and eliminates your infection.
It helps reduce symptoms such as discomfort or itching and lowers the severity of the illness.
How to take medicine
The individual's body weight, medical history, gender, and age determine the appropriate Zimivir 500 mg dosage
Follow your doctor's instructions for both the duration and dosage of this medicine
You can take Zimivir tablets either with or without food. However, it is preferable to take it at the same time
Swallow the medicine whole with an adequate amount of water
Avoid cruising or chewing the medicine 
You should finish the entire course of medicine your doctor recommends, even if your symptoms disappear after a few days
If your next dose is due, you should skip the missing dose and resume at the scheduled time. To compensate for a missing dose, do not double the dose
Zimivir overdose can cause some side effects. Seek medical attention if you suffer from any side effects or if you have taken an overdose of this medicine
Strengths
Zimivir is available in the following two strengths:
Side effects of Zimivir 500 mg
A few side effects are possible with Zimivir, but they will reduce as your body adjusts to the medicine.
Common side effects
Nausea
Rash
Dizziness
Diarrhea
Itching
Photosensitivity
Rare side effects
If the side effects aren't too severe, you might feel better in a week or so. Please consult your doctor if these symptoms become severe or persistent.
Interactions
Every medicine interacts differently with each individual. Before taking any medication, consult your doctor about all possible interactions.
Consult your doctor if you are using the mentioned medications:
Drug Interaction
Neomycin
Ioxaglate
Carboplatin
Adefovir
Naproxen
Valacyclovir is chemically identical to Acyclovir. When taking Valacyclovir, do not use any Acyclovir-containing medicines.
Disease Interaction
Precautions
Take no more or no less than the recommended dose. For the best benefits, take this medicine for the prescribed amount of time
Drink a lot of water, as being dehydrated increases the risk of kidney injury
Valacyclovir may enter breast milk; therefore, use Zimivir carefully if breastfeeding. Before using any medicine during breastfeeding, ask your doctor
Zimivir may induce dizziness as a side effect, and you should avoid driving or using machinery
If you have kidney or liver issues, let your doctor know
If any of the side effects you've been experiencing persist or worsen, you should consult a doctor
You should not take Zimivir if you have allergies to Valacyclovir, Acyclovir, or other ingredients. Inform your doctor first before consuming this medicine
Storage
Keep Zimivir out of the reach of children and away from heat, moisture, and direct sunlight.
If you have any leftover medicine, properly dispose of it rather than flushing it down the toilet or sink.
Frequently Asked Questions
What should I avoid while taking Valacyclovir?
To reduce the risk of spreading Herpes, it is recommended that you refrain from sexual activity or use a latex condom. You should try to keep contaminated areas from contacting other persons. Always wash your hands after touching an affected area and before touching your eyes.
What are the benefits of taking Valacyclovir?
Valacyclovir is used to treat Herpes infections such as Herpes labialis, Herpes zoster, and Herpes simplex in adults. Also, it can heal cold sores and chicken pox in kids.
How long does Valacyclovir take to start working?
It only takes a few days for Valacyclovir to start working; by the third day, most people with an initial Herpes outbreak or recurrent Herpes will feel better. The sooner you take Valacyclovir once you notice symptoms, the sooner you'll feel better.
Can Valacyclovir treat other viruses?
Valacyclovir is mainly used to treat Herpes and Varicella-Zoster virus diseases such as Genital Herpes, cold sores, Shingles, and Chickenpox.
Disclaimer:
GoodRxmedicine is entirely unrelated to GoodRx in any way or form. We hereby deny any sponsorship, endorsement, or affiliation between GoodRx.com USA and Goodrxmedicine.com India. GoodRxmedicine is an Indian online Pharmacy only dealing in selling generic medicines in compliance with the law to its full extent of the Republic of India.
The content on this page is intended for informational purposes only and should not be construed as medical advice, treatment, or diagnoses under any circumstances. Goodrxmedicine.com - India is an online Indian pharmacy dealing in Generic pharmaceutical products within the permissible extent of the law. Before self-medicating, consult a doctor if you have any doubts or questions related to your health. For any queries or concerns, write to us at
[email protected]