Suhagra Duralong Spray 20 mg
Details
Medically Reviewed by
Dr. Akanksha Kaushal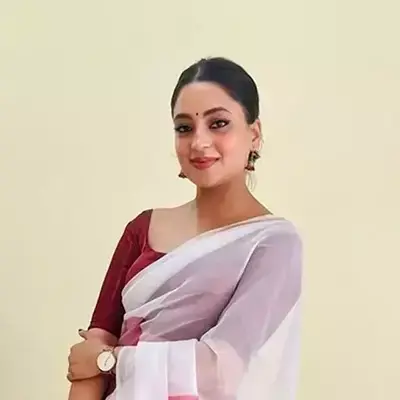 Dr. Akanksha, Pharm-D
Dr. Akansha is a licensed Clinical Pharmacologist with extensive expertise in pharmacovigilance, prescription analysis, drug information, and safety. She's a dedicated educator and avid learner. Dr. Akansha also reviews medical content on GoodRx Medicine, ensuring accurate pharmaceutical information is accessible to all.
Written by
Julian Carter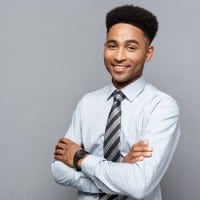 Julian Carter
Julian, an MBA in Pharmaceutical Management, brings a dynamic blend of expertise and impact with his contributions at Goodrxmedicine. His dedication and innovative spirit continue to shape a brighter future in pharmaceutical management.
About Suhagra Duralong Spray 
Suhagra Duralong Spray is an anesthetic used to numb specific body regions temporarily. 
It constitutes Lidocaine as its primary salt, actively used as local anesthesia. 
You need a prescription from a doctor to purchase Suhagra Duralong Spray.
Cipla Limited manufactures it.
Suhagra Duralong Spray Uses
Lidocaine is the active component of Suhagra Duralong Spray.
It is an effective remedy for many aches and pains, as well as irritations and itches.
It is also used to alleviate the symptoms of painful bladder and urethral irritation.
Working of Suhagra Duralong Spray 
Suhagra Duralong Spray is a topical anesthetic used for pain relief.
Lidocaine is its primary constituent.
It functions by preventing the passage of nerve-to-brain pain signals. 
This creates an analgesic effect on the skin.
As a result, the area becomes numb and less painful.
Dosage of Suhagra Duralong Spray 
Keep the bottle in one hand and direct the application tube toward the target location. 
Push the button to release the spray. 
One should wait for 2 seconds in between spraying. 
Use a clean fingertip to dab the spray on the affected area.
Use it three to four times daily or as prescribed by your doctor.
Until directed by your doctor, avoid placing it near your eyes, face, or mouth.
Avoid using bandages or other airtight dressings on the treated area unless told by your doctor.
Doing so may raise your risk of experiencing unwanted side effects.
Side Effects of Suhagra Duralong Spray 
Suhagra Duarlong Spray does not produce any severe adverse effects when used precautiously. 
However, one may experience mild conditions like:
Allergic reactions
Sensations at the application site (burning, itching, irritation & redness)
The majority of adverse effects from medication are temporary.
They shall go away when your body gets used to it. 
If they persist or cause you concern, see a doctor.
Interactions of Suhagra Duralong Spray 
Suhagra Duralong Spray may interact negatively with certain medicines, foods, and circumstances if taken irresponsibly.
Drug Interactions
Lidocaine, the active salt of Suhagra Duralong Spray, interacts with medicines like:
Amiodarone
Phenobarbitone
Propranolol
Fosphenytoin
Disease Interactions
Under certain circumstances, the Suhagra spray may provide interaction with diseases, such as:
Cardiovascular Disorder
Liver Dysfunction
Proarrhythmic implications
Electrolyte instability
Renal Dysfunction
Sinus and AV node malfunction
Seizures
 Please inform your doctor if you currently take medicines for any of the following diseases.
Food Interactions
Suhagra Duralong Spray, which contains the active salt Lidocaine, may produce undesirable side effects when eaten with foods like:
Dairy products
Iron-rich food items
Foods rich in calcium
Therefore, talk to your doctor about foods to avoid when using the medicine. 
You may use the spray 1-2 hours before or after consuming these food items or your doctor advises. 
Precautions
If you have a Liver illness or are on medications for Cardiac rhythm issues, talk to your doctor before using Suhagra Duralong Spray.
If any of the adverse effects last or are particularly concerning, you should talk to your doctor.
Do not let it into your mouth, nose, or eyes. In the event of accidental contact, flush the area with water.
If your skin condition hasn't improved after two to four weeks of treatment, consult your physician. 
Tell your doctor if you are pregnant, planning to get pregnant, or are breastfeeding.
Storage of Suhagra Duralong Spray
Keep the spray bottle in a cool, dry location, out of direct sunlight. 
Store it below 30 degrees Celcius.
Before making a purchase, check that the spray bottle and packaging are in good condition.
Frequently Asked Questions
Is Suhagra Duralong Spray safe?
Yes. It is typically safe to use Suhagra Duralong Spray if you are using it as prescribed by your doctor. 
What is Suhagra Duralong Spray used for?
Suhagra Duralong Spray is a local anesthetic.
One can apply it to localized areas of the body to provide short-term pain relief.
You may also use it to delay penile ejaculations after consulting with your doctor.
How do I use Suhagra Duralong Spray?
Apply a small amount of Suhagra Spray to the afflicted region using a clean fingertip.
Who can use Suhagra Duralong Spray?
Any adult can use Suhagra Duralong Spray after taking a prescription from their doctor.
Is Suhagra Duralong Spray toxic?
In most cases, Suhagra spray is entirely risk-free when taken as prescribed by a medical professional. 
However, if overdosed, it could cause several health problems.
When will I start to feel the effects of using Suhagra Duralong Spray?
The numbing effect of this spray typically sets in around three to five minutes.
To prepare for medical treatment, the medicine is sprayed on the patient.
Disclaimer:
GoodRxmedicine is entirely unrelated to GoodRx in any way or form. We hereby deny any sponsorship, endorsement, or affiliation between GoodRx.com USA and Goodrxmedicine.com India. GoodRxmedicine is an Indian online Pharmacy only dealing in selling generic medicines in compliance with the law to its full extent of the Republic of India.
The content on this page is intended for informational purposes only and should not be construed as medical advice, treatment, or diagnoses under any circumstances. Goodrxmedicine.com - India is an online Indian pharmacy dealing in Generic pharmaceutical products within the permissible extent of the law. Before self-medicating, consult a doctor if you have any doubts or questions related to your health. For any queries or concerns, write to us at
[email protected]