Details
Medically Reviewed by
Dr. Akanksha Kaushal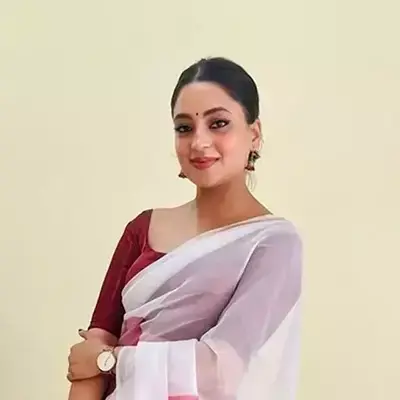 Dr. Akanksha, Pharm-D
Dr. Akansha is a licensed Clinical Pharmacologist with extensive expertise in pharmacovigilance, prescription analysis, drug information, and safety. She's a dedicated educator and avid learner. Dr. Akansha also reviews medical content on GoodRx Medicine, ensuring accurate pharmaceutical information is accessible to all.
Written by
Julian Carter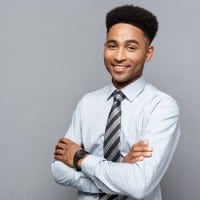 Julian Carter
Julian, an MBA in Pharmaceutical Management, brings a dynamic blend of expertise and impact with his contributions at Goodrxmedicine. His dedication and innovative spirit continue to shape a brighter future in pharmaceutical management.
About Phexin 250 Mg
Phexin 250 mg, an antibiotic capsule is taken orally to treat bacterial infections.
It works well for skin, soft tissues, bones, joints, lungs, ears, throat, and Urinary Tract Infections. 
It eliminates bacteria, helps your symptoms get better, and the infection gets treated.
The active salt in 250 mg pills of Phenix is Cefalexin.
Uses
As mentioned, Phexin 250 mg pills are used in treating bacterial infections. 
The capsules kill the germs in your body that cause infections. It works well for skin, soft tissues, urinary tract, throat, and bacterial ear infections. 
It kills bacteria, which helps to improve your symptoms and cure the infection.
Working
Cefalexin is an antibacterial medication that can be administered to treat bacterial infections in various body parts.
Antibiotic Phexin 250 mg Capsule eliminates bacteria by preventing them from building essential cell walls for survival.
The bacteria are killed because they cannot produce the protective coating (cell wall) necessary for survival. This results in the bacteria's death.
Dosage
Phenix tablet should be used only when the doctor recommends it.
You can take Phexin 250 mg Capsule with or without food. Swallow it whole with a glassful of water. Do not crush, chew or break it.
As directed by your doctor's regimen, you should take it consistently at regular intervals. It will be easier to remember if you take it at the same time each day. 
The dosage will vary depending on the condition you are trying to treat. Still, you should always follow your doctor's instructions and take the entire course of antibiotics. 
Even when you feel better, keep taking it until you have completed the course. If you stop taking it too soon, some germs can survive, which could cause the infection to return. 
Do not overdose on this medicine, as it might cause adverse effects. In case of a missed dose, inform your doctor immediately.
In case of a missed dose, please take it as soon as you remember it. Do not take it if the time for the next dose is almost there. Avoid doubling the dosage.
Side effects
Most side effects are temporary and go away as your body gets used to the medication. 
If they persist or you're concerned about them, speak with your doctor.
Rash
Abdominal pain
Nausea
Diarrhea
Interactions
Some medications might interact with drugs, diseases and other food items. Thus, you must adhere to your doctor's suggestions.
Drug Interaction
Cefalexin might interact with certain drugs, which might cause undesired effects. These drugs are as follows:
Ethinyl Estradiol
Cholera Vaccine
Furosemide
Other medicines used to treat bacterial infections like Gentamicin, Tobramycin, Cefuroxime, Colistin, etc.
Metformin used to treat Diabetes
Medications used to treat Leukaemia include Daunorubicin, Cytarabine
Medicines used for blood thinning like Rivaroxaban, Dabigatran
Disease Interaction
Phenix 250 mg might interact with some diseases like:
Colitis
Seizures
Renal disease
Precaution
Pregnant and breastfeeding women should take this medicine after speaking to their doctor.
Patients with severe kidney disorders should use Phenix 250 mg with caution. Before using it, consult your doctor.
Patients with liver impairment should use Phenix 250 mg with caution. Before using it, speak to your doctor.
Do not take it if you react to Cephalexin, other Cephalosporins, Penicillin, or any other chemicals in the Phenix 250 mg capsule.``
Storage
Store 250 mg pill of Phexin away from the reach of the children.
The medication should be kept in an intact container at room temperature, away from sources of heat and moisture. Keep it away from direct sunlight. 
Frequently Asked Questions
Can the use of a Phexin 250 mg Capsule cause Diarrhea?
Yes, Diarrhea can result from taking Phexin 250 mg Capsule. It is an antibiotic that eliminates dangerous microorganisms. However, it also harms the beneficial bacteria in your bowel or stomach and results in Diarrhea.
What if Phexin 250 mg Capsule doesn't work?
If Phexin 250 mg Capsule isn't working, consult your doctor. Your doctor might increase the dosage of Phexin 250mg Capsule or suggest another treatment that might be more effective for you.
What is Phexin used for?
Phexin is an antibiotic which is taken orally to treat bacterial infections. It works well for skin, soft tissues, bones, joints, lungs, ears, throat, and Urinary Tract Infections. It eliminates bacteria, your symptoms will improve, and the condition will be cured.
Disclaimer:
GoodRxmedicine is entirely unrelated to GoodRx in any way or form. We hereby deny any sponsorship, endorsement, or affiliation between GoodRx.com USA and Goodrxmedicine.com India. GoodRxmedicine is an Indian online Pharmacy only dealing in selling generic medicines in compliance with the law to its full extent of the Republic of India.
The content on this page is intended for informational purposes only and should not be construed as medical advice, treatment, or diagnoses under any circumstances. Goodrxmedicine.com - India is an online Indian pharmacy dealing in Generic pharmaceutical products within the permissible extent of the law. Before self-medicating, consult a doctor if you have any doubts or questions related to your health. For any queries or concerns, write to us at
[email protected]