Nitrogesic Ointment 30 gm 0.2%
Details
Medically Reviewed by
Dr. Akanksha Kaushal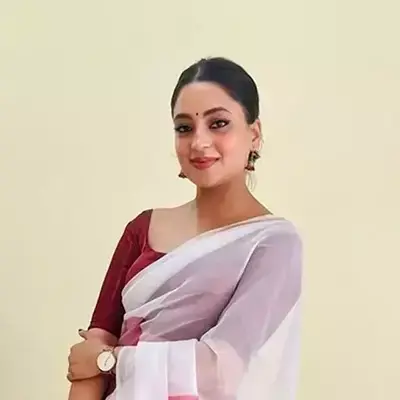 Dr. Akanksha, Pharm-D
Dr. Akansha is a licensed Clinical Pharmacologist with extensive expertise in pharmacovigilance, prescription analysis, drug information, and safety. She's a dedicated educator and avid learner. Dr. Akansha also reviews medical content on GoodRx Medicine, ensuring accurate pharmaceutical information is accessible to all.
Written by
Julian Carter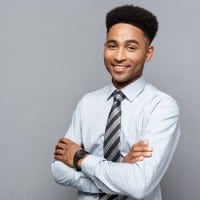 Julian Carter
Julian, an MBA in Pharmaceutical Management, brings a dynamic blend of expertise and impact with his contributions at Goodrxmedicine. His dedication and innovative spirit continue to shape a brighter future in pharmaceutical management.
About Nitrogesic Ointment
Nitrogesic Ointment is a medicine that relieves pain and treats Angina. 
It constitutes Nitroglycerin as its active ingredient. 
It increases blood circulation and decreases pressure in blood tissues.
Troikaa Pharmaceuticals produces this medicine. 
Uses of Nitrogesic Ointment
Nitrogesic Ointment is beneficial for both the prevention and treatment of Angina.
This medicine belongs to a group of drugs called Nitrates.
It functions rapidly to relax the heart's muscles and blood arteries.
This enables more blood (and oxygen) to reach the heart.
It is also utilized for relieving anal fissures.
Working 
Nitrogesic Ointment contains Nitroglycerin as its active ingredient. 
It relaxes the muscles surrounding the blood vessels and regulates high blood pressure.
This helps to relieve the discomfort by lowering cardiac pressure.
Eventually, it aids in treating Angina.
Dosage 
Usually, you should apply this medicine three to four times a day, or as your doctor tells you.
Always use it at the same time to ensure the best results.
Only alter the dosing schedule if instructed to do so by your doctor. 
The dosage is determined by your medical condition and treatment response.
Do not overuse this medicine than recommended. 
This could elevate your risk of side effects.
Utilize this medication routinely to obtain the maximum benefit. 
Do not suddenly quit this medicine without talking to your doctor.
Side Effects 
When used in moderation, this medication has low to no adverse effects.
However, one may experience common side effects, such as:
Headache
Dizziness
Nausea
Lightheadedness
Allergic reactions (rashes, itching or swelling)
Trouble breathing
So, you should take care when taking this medicine.
If the issue persists, consult a physician.
Interactions 
Nitrogesic Ointment can sometimes interact adversely with other drugs, health problems, and diets.
Drug Interactions
Drug interactions may make your medicine less effective.
Nitrogesic Ointment may not work well with the following medicines:
Erectile Dysfunction medications (such as Sildenafil, Tadalafil, Vardenafil, etc.)
Ergot Alkaloids (for migraine)
Acetylcysteine
Apomorphine
Aspirin
Dihydroergotamine
Pancuronium
Tell your practitioner if you take any of the following medications.
Disease Interactions
Using Nitrogesic Ointment may increase your risk of significant adverse effects if you have a preexisting medical condition.
Such diseases include:
Anemia
Glaucoma
Hypotension
Hemodialysis
Pericarditis
Intracranial Pressure
Therefore, you should not use this medicine if you have any of the above diseases.
If the problem lasts or persists, you should see a doctor.
Food Interactions
Nitroglycerin in Nitrogesic Ointment may react with food items like:
So, don't consume these unless you first consult your doctor.
Precautions
When taking this medicine, it's crucial to take the following precautions.
Before usingNitrogesic Ointment, tell your physician if you are allergic to Nitroglycerin, Nitrates, or similar drugs or if you have any other allergies
Before you use this medicine, you should tell your physician about your medical history
This medicine could make you feel woozy. Avoid drugs like alcohol or marijuana that make you dizzier
Do not drive, use heavy machinery, or do anything else that requires you to be alert until you are sure you can do it safely
Before surgery, tell your doctor about all the products you use (including prescription and nonprescription medicines and herbal products)
Elderly patients may be more susceptible to the adverse effects of this medicine, particularly dizziness and lightheadedness, which may increase the risk of falls
During pregnancy, this medicine should only be used when necessary. Talk to your doctor about the advantages and hazards
It is unknown whether this medicine goes into breast milk or whether it could affect a nursing infant. Before nursing, consult your physician
Storage
Store at a temperature between 20°C and 25°C.
You should store Nitroglycerin in its original glass container.
Seal the bottle tightly after each use to prevent its potency loss. 
Keep the ointmentout of reach of children. 
Frequently Asked Questions
Can I take Sildenafil while taking Nitroglycerin?
No, one should not combine Sildenafil with Nitroglycerin. 
Taking these two medications together can induce dangerously low blood pressure, which is potentially fatal.
Can I stop taking Nitrogesic Ointment now that I'm feeling better?
The treatment of Angina is long-term and may be lifelong. 
Those who have been using Nitroglycerin for several weeks or longer may experience Angina attacks if they abruptly stop taking it. Consult your physician before discontinuing this medication.
Does Nitrogesic Ointment prevent a Heart attack?
Coronary Artery Disease patients often use Nitroglycerin to lessen the frequency and severity of chest pain (Angina) attacks.
What does an excess of Nitroglycerin cause?
An excess of Nitroglycerin may cause low blood pressure, perspiration, nausea, vomiting, headache, and a weak and rapid pulse. 
It may also produce weakness, dizziness upon standing and fainting in patients. 
In such a condition, the patient will require emergency medical care.
Does Nitrogesic Ointment treat anal fissures?
No, Nitrogesic Ointment does not cure fissures.
However, it decreases inflammation of the skin and mucous membranes. In this way, it provides symptomatic alleviation.
How does Nitrogesic Ointment work?
This medicine consists of Nitroglycerin, which is a Nitrate. 
It prevents/treats angina attacks by relaxing the blood arteries, decreasing the heart's oxygen demand and strain (chest pain).
Disclaimer:
GoodRxmedicine is entirely unrelated to GoodRx in any way or form. We hereby deny any sponsorship, endorsement, or affiliation between GoodRx.com USA and Goodrxmedicine.com India. GoodRxmedicine is an Indian online Pharmacy only dealing in selling generic medicines in compliance with the law to its full extent of the Republic of India.
The content on this page is intended for informational purposes only and should not be construed as medical advice, treatment, or diagnoses under any circumstances. Goodrxmedicine.com - India is an online Indian pharmacy dealing in Generic pharmaceutical products within the permissible extent of the law. Before self-medicating, consult a doctor if you have any doubts or questions related to your health. For any queries or concerns, write to us at
[email protected]