Details
Medically Reviewed by
Dr. Akanksha Kaushal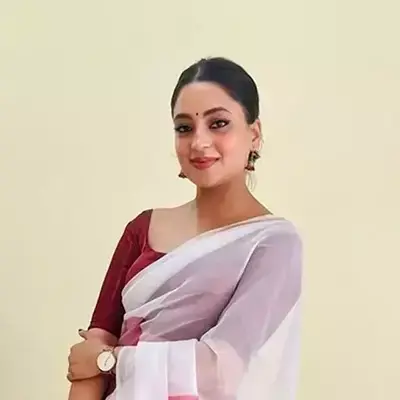 Dr. Akanksha, Pharm-D
Dr. Akansha is a licensed Clinical Pharmacologist with extensive expertise in pharmacovigilance, prescription analysis, drug information, and safety. She's a dedicated educator and avid learner. Dr. Akansha also reviews medical content on GoodRx Medicine, ensuring accurate pharmaceutical information is accessible to all.
Written by
Julian Carter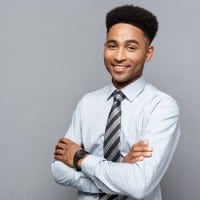 Julian Carter
Julian, an MBA in Pharmaceutical Management, brings a dynamic blend of expertise and impact with his contributions at Goodrxmedicine. His dedication and innovative spirit continue to shape a brighter future in pharmaceutical management.
About Neksium 40 mg
The Neksium 40mg tablet is a medication that can help lower the acid production in your stomach.
This medication contains Esomeprazole as an active ingredient.
It treats and prevents, Ulcers, Acid reflux and other issues affecting the digestive tract.
Pfizer Limited specializes in manufacturing 40 mg Neksium.
Uses
Neksium 40 treats the following conditions:
Gastroesophageal Reflux Disease (GERD): It is a chronic condition in which stomach acid or bile enters the esophagus and irritates its lining
Erosive Esophagitis: a severe type of GERD in which the esophagus is injured
Zollinger-Ellison Syndrome: Small intestine tumors result in excess acid production in this syndrome
Stomach Ulcers: also referred to as Gastric Ulcers, are painful sores in the stomach lining
Working
Esomeprazole is classified as a Proton Pump Inhibitor (PPI).
Proton Pump is the ultimate channel for the secretion of Hydrochloric Acid by the parietal cells in the stomach.
This blockage results in a significant reduction in the amount of Hydrochloric Acid secreted into the stomach and caused a change in the pH of the gastric fluid.
It is advisable to take this medication first thing in the morning.
How to use it Neksium 40
It is essential to follow the instructions provided by your healthcare provider when taking the medication.
Take each dosage with a whole 8-ounce glass of water
Take the pill as it is, without crushing, chewing, or breaking
If you cannot take a whole capsule, you can open it and sprinkle the contents into pudding. Immediately ingest the mixture without chewing. Avoid storing it for long
An alternative to Neksium 40 mg can be Aciloc 150 mg, containing Ranitidine as an active ingredient, which is also used in treating excessive stomach acid.
Side effects
This medication can induce some mild to moderate side effects, such as:
Headache
Nausea
Diarrhea
Gas
Constipation
Dry mouth
Drowsiness
Blisters, peeling or bleeding skin
Irregular, fast, or pounding heartbeat
Interactions
Interactions may diminish the effectiveness of your drugs or increase the risk of adverse effects. Discuss possible drug, illness, and food interactions with your doctor.
Drug interactions
Avoid the following medication while consuming Neksium 40 mg:
Antifungal medication like Ketoconazole, Voriconazole
HIV/AIDS medication Atazanavir, Nelfinavir, Saquinavir
Cilostazol
Digoxin
Clopidogrel
Diazepam
Iron-containing medicines
Methotrexate
Rifampin
Herbal medications
Warfarin
Disease interactions
You should avoid Neksium tablets if you have the following:
Liver disease
Low levels of magnesium in your blood
Osteoporosis or low bone mineral density (Osteopenia)
Precautions
Keep the following in mind before and after consuming the medication:
Consult a physician before using Neksium 40mg tablet during pregnancy or nursing
Take this medication for the amount and duration prescribed
Avoid excessively carbonated beverages, citrus juices, fried foods, and caffeinated beverages such as tea and coffee
Notify your primary care physician if you have a fever, Diarrhea, or stomach pain for an extended period
Long-term usage of Neksium 40 mg tablet can result in brittle bones and mineral deficiencies, such as magnesium insufficiency. Therefore, consume this medicine till the time your doctor prescribes it
Frequently Asked Questions
What is Neksium 40 mg used for?
Neksium 40 mg is specially formulated to treat Gastroesophageal Reflux Disease (GERD), Erosive Esophagitis, Zollinger-Ellison Syndrome, and Stomach Ulcers.
How do Neksium tablets work?
Esomeprazole, the active ingredient in Neksium 40 mg, belongs to Proton Pump Inhibitors (PPI) group. It is responsible for decreasing the amount of acid produced by the stomach, which, in turn, alleviates acid-related symptoms such as indigestion and heartburn.
When should I take Neksium 40 mg?
The Neksium 40 mg tablet should be taken 60 minutes before to meal. Take this medication daily at the same time to maintain a steady blood level of Neksium tablet. Do not discontinue this medication without discussing it with your physician since your symptoms may return.
Can I drink alcohol with Neksium 40?
While alcohol does not appear to interact with 40 mg Neksium, it can increase stomach acidity and exacerbate digestive problems. Because of this, you shouldn't drink alcohol.
Can Neksium 40mg tablets be used for bloating?
No, Neksium 40 mg is not a medication used to relieve bloating. It is prescribed to treat symptoms of excessive acid production in the stomach, such as heartburn and acid indigestion.
Disclaimer:
GoodRxmedicine is entirely unrelated to GoodRx in any way or form. We hereby deny any sponsorship, endorsement, or affiliation between GoodRx.com USA and Goodrxmedicine.com India. GoodRxmedicine is an Indian online Pharmacy only dealing in selling generic medicines in compliance with the law to its full extent of the Republic of India.
The content on this page is intended for informational purposes only and should not be construed as medical advice, treatment, or diagnoses under any circumstances. Goodrxmedicine.com - India is an online Indian pharmacy dealing in Generic pharmaceutical products within the permissible extent of the law. Before self-medicating, consult a doctor if you have any doubts or questions related to your health. For any queries or concerns, write to us at
[email protected]