Kenacort Cream 0.1% (5 Gm)
Details
Medically Reviewed by
Dr. Akanksha Kaushal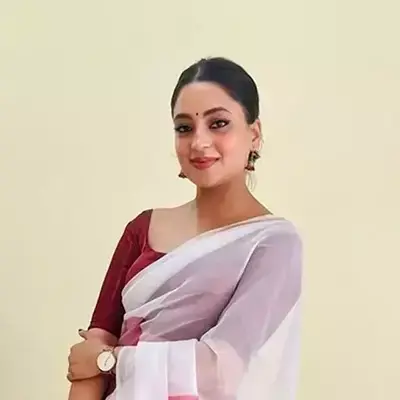 Dr. Akanksha, Pharm-D
Dr. Akansha is a licensed Clinical Pharmacologist with extensive expertise in pharmacovigilance, prescription analysis, drug information, and safety. She's a dedicated educator and avid learner. Dr. Akansha also reviews medical content on GoodRx Medicine, ensuring accurate pharmaceutical information is accessible to all.
Written by
Julian Carter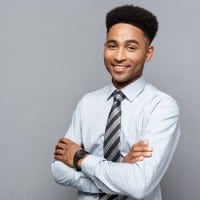 Julian Carter
Julian, an MBA in Pharmaceutical Management, brings a dynamic blend of expertise and impact with his contributions at Goodrxmedicine. His dedication and innovative spirit continue to shape a brighter future in pharmaceutical management.
About Kenacort Cream 0.1%
The medication Kenacort 0.1% is classified as a steroid. 
This cream contains Triamcinolone as an active ingredient.
This 0.1 Triamcinolone cream is used to treat Ulcers in the mouth. It reduces the redness and swelling in the afflicted region, providing comfort.
Abbott Laboratories manufactures Kenacort cream.
Uses
Mouth ulcers are tiny, painful sores on the inner lips, gums, tongue, palate, or roof of the mouth that can make eating, drinking, and even speaking difficult. 
Kenacort 0.1% inhibits the brain chemicals involved in pain perception and inflammation. 
Therefore, it relieves pain, discomfort, and inflammatory signs such as swelling or redness caused by oral Ulcers.
Working
Kenacort 0.1%, as mentioned, is a steroid and contains Triamcinolone as an active ingredient.
It performs by inhibiting the release of certain chemical messengers responsible for the inflammation (swelling), redness, and discomfort experienced in the mouth. 
It accomplishes this goal by adhering to the moist surfaces of the mouth and producing a protective coating over the areas that have ulcers or are injured.
How to use it
Use this 0.1 Triamcinolone cream as advised by your healthcare provider.
This paste should not be applied to the eyes or the skin. It is intended just for oral usage
A tiny quantity of paste should be dabbed or pressed (not rubbed) into the affected region until a smooth, slippery film forms and the paste sticks
Apply the medication to the afflicted region twice per day after meals, before bed, or as prescribed by your doctor
You shouldn't put a bandage or anything else on the treated area unless your physician tells you to
Kenacort is also available in other forms, like Kenacort Injection 40 mg/1 ml.
Side effects
Kenacort Cream 0.1% can cause some mild to moderate side effects, such as:
Burning
Itching
Irritation
Dryness
Redness
Blistering
Inform your physician if any of the above side effects worsen or persist. In case of an allergic reaction, take medical assistance immediately.
Interactions
This cream can interact with some medications or diseases; therefore, it is in your best interest to declare your medical history to your healthcare provider to avoid any interactions.
Drug interactions
Oral Corticosteroids like Prednisone can interact with 0.1 Triamcinolone cream. Therefore it is better to avoid it while using this paste.
Inform your doctor and pharmacist of any other prescription and over-the-counter medicines, Vitamins, and nutritional supplements you intend to take.
Disease interactions
You should let your doctor know if you are suffering from Diabetes or Cushing's syndrome and if you have ever had an infection in your mouth or throat.
Precautions
Keep the following points in mind before and after using 0.1 Triamcinolone cream:
If you have an allergy to Triamcinolone or other steroids (including Hydrocortisone), you should talk to your healthcare provider before using this medication.
This paste should be applied only when necessary during pregnancy. Talk to your healthcare provider about the potential drawbacks and advantages.
Breastfeeding women should consult a doctor before using Kenacort 0.1% cream.
Storage
Keep Kenacort Cream at room temperature and out of the reach of light and moisture. Do not leave this product exposed to air.
It should be kept out of reach of both children and animals.
Frequently Asked Questions
What is Kenacort 0.1% used for?
The active component in Kenacort, 0.1% cream, is Triamcinolone.
Mouth Ulcers can be alleviated by their use. It relieves the redness and swelling in the area affected by the condition.
Is Kenacort 0.1% a steroid?
Kenacort 0.1% This product is a steroid. It functions by inhibiting the release of chemical messengers that induce oral inflammation (swelling), redness, and discomfort.
How do you use Kenacort Oral Paste?
You should dab a small amount of paste onto the afflicted area until a smooth, slippery layer develops and the paste adheres.
Apply the medicine to the affected area twice a day after meals and before bedtime or as directed by your physician.
Is it ok to swallow 0.1 Triamcinolone cream?
No, it is not recommended to ingest Kenacort 0.1% Oral Paste. Apply a thin coating of 0.1 Triamcinolone cream using a cotton swab to the afflicted region of the mouth.
Disclaimer:
GoodRxmedicine is entirely unrelated to GoodRx in any way or form. We hereby deny any sponsorship, endorsement, or affiliation between GoodRx.com USA and Goodrxmedicine.com India. GoodRxmedicine is an Indian online Pharmacy only dealing in selling generic medicines in compliance with the law to its full extent of the Republic of India.
The content on this page is intended for informational purposes only and should not be construed as medical advice, treatment, or diagnoses under any circumstances. Goodrxmedicine.com - India is an online Indian pharmacy dealing in Generic pharmaceutical products within the permissible extent of the law. Before self-medicating, consult a doctor if you have any doubts or questions related to your health. For any queries or concerns, write to us at
[email protected]