Depo-Medrol 40 Mg Injection 1ml
Details
Medically Reviewed by
Dr. Akanksha Kaushal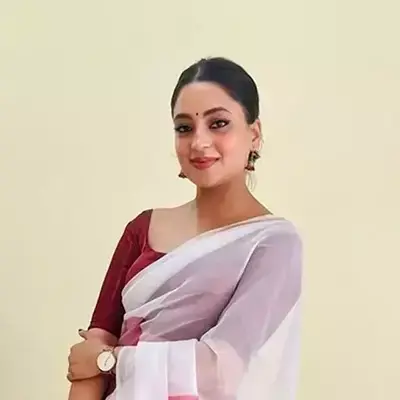 Dr. Akanksha, Pharm-D
Dr. Akansha is a licensed Clinical Pharmacologist with extensive expertise in pharmacovigilance, prescription analysis, drug information, and safety. She's a dedicated educator and avid learner. Dr. Akansha also reviews medical content on GoodRx Medicine, ensuring accurate pharmaceutical information is accessible to all.
Written by
Julian Carter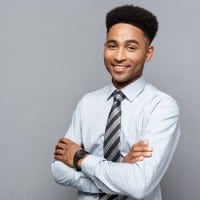 Julian Carter
Julian, an MBA in Pharmaceutical Management, brings a dynamic blend of expertise and impact with his contributions at Goodrxmedicine. His dedication and innovative spirit continue to shape a brighter future in pharmaceutical management.
What is Depo Medrol 40 mg Injection?
Depo-Medrol 40mg injections are a form of medicine known as Steroids.
Methyl Prednisolone is its active ingredient, used to treat pain and swelling that occurs with Arthritis and other joint disorders. 
It may also treat various disorders, including severe allergic reactions, immune system disorders, and eye and skin disorders.
It is a prescription-based medication prescribed only to people with known medical conditions. 
Pfizer Ltd. is a renowned manufacturer of Depo Medrol injections. 
Uses of Depo Medrol 40 mg Injection
It is prescribed to treat Rheumatoid Arthritis, allergic conditions, skin disorders, eye disorders, Acute Gout, and Systemic Lupus Erythematosus (SLE). 
It is also used to treat Nausea and vomiting from certain types of chemotherapy for Cancer and to prevent organ transplant rejection.
Rheumatoid Arthritis
This medication treats Rheumatoid Arthritis symptoms such as joint swelling, pain, and stiffness.
Allergic conditions
Depo-Medrol 40mg Injections are used to treat various inflammatory and allergic disorders, including Lupus, Psoriasis, and Ulcerative Colitis, which affect the skin, blood, eyes, lungs, stomach, and nervous system. 
Methyl Prednisolone reduces symptoms such as swelling, discomfort, itching, and other allergic-type reactions by suppressing the immune system's response to these situations.
Skin disorders
This medicine limits the release of chemicals that induce inflammation in the body. It can treat many inflammatory and allergic skin disorders, including Eczema and Psoriasis. 
It alleviates swelling, discomfort, itching, and other allergic-type reactions by reducing the immune system's response to these conditions.
Eye disorders
This medicine alleviates eye infection symptoms such as redness, swelling, itching, and tearing. 
It functions by reducing the generation of specific chemicals that induce eye irritation.
Acute Gout
This medication treats joint inflammation known as Gout. Gout is characterized by sudden joint pain at night and redness of the joints.
Systemic Lupus Erythematosus (SLE)
The disease Systemic Lupus Erythematosus (SLE) is an autoimmune condition. In this, the body's immune system mistakenly attacks healthy tissues.
It can harm the skin, joints, kidneys, brain, and other organs. 
Depo-Medrol 40mg Injections limit the release of chemicals that induce inflammation in the body. It suppresses the immune system's response and symptoms such as inflammation, discomfort, itching, and other allergic reactions.
Working of Depo Medrol 40 mg Injection
Methylprednisolone belongs to a class of medicines called Glucocorticoids, also known as Corticosteroids.
It mimics the working of Glucocorticoid hormones generated by the adrenal glands.
It functions by replacing this chemical when the body cannot produce enough. 
This medicine also treats other conditions by reducing swelling and redness and changing the way how immune system works.
How to use Depo Medrol 40 mg Injection
Always stick to your doctor's suggestions. 
Depo Medrol injection 40mg is a powder that must be combined with fluids before intramuscular (into a muscle) or intravenous administration (into a vein)
Your dosage will depend on your condition and treatment response
Injections of Methylprednisolone may be administered at a hospital or may be provided for use at home. 
If you inject methylprednisolone at home, your healthcare professional will demonstrate the proper injection technique. 
Make sure you understand these instructions, and if you have any concerns, consult your healthcare practitioner
Your doctor may adjust your Methylprednisolone injection dosage throughout your therapy to ensure that you are always receiving the lowest effective amount
Depo Medrol 40 mg Injection side effects 
It may cause some adverse effects. However, if you adhere to your doctor's prescription, you can avoid them. 
Some side effects include
Dizziness
Depression
Anxiety
Acne
Increased hair growth
Irregular menstrual cycle
Vision problems
Muscle weakness
Skin rash
If side effects persist or worsen, you must consult a doctor immediately.
Interactions
It may interact with certain medications and diseases. Talk to your doctor to learn all the potential interactions. 
Drug Interaction
Some of the medicinal interactions are:
Ketoconazole
Gemifloxacin
Clarithromycin
Delafloxacin
Boceprevir
Amprenavir
Atazanavir
Bupropion
Disease Interactions
Some of the medicine-disease interactions are:
GI perforation
Peptic Ulcer Disease
Vaccination
Cirrhosis
Electrolyte imbalance
Hyperlipidemia
Hypothyroidism
Liver disease
Precautions
Consult your doctor regarding all potential contraindications.
If you are allergic to Methylprednisolone, or any other medicine ingredients, you must inform your doctor immediately
Tell your doctor if you are taking Aminoglutethimide, Amphotericin B, Anticoagulants such as warfarin, Aspirin and other nonsteroidal anti-inflammatory medicines (NSAIDs) such as Ibuprofen and Naproxen. Your doctor may need to adjust your prescription dosages or closely monitor any adverse effects
If you develop a fungal infection (other than on your skin or nails). Your doctor may advise you not to use the medicine
Inform your doctor if you have Idiopathic Thrombocytopenic Purpura (ITP, an ongoing condition that may cause easy bruising or bleeding due to an abnormally low number of platelets in the blood). If you have ITP, your doctor will likely not administer Methylprednisolone intramuscularly
Let your doctor know if you have had Tuberculosis (TB: a type of lung infection), Cataracts (clouding of the lens of the eye), Glaucoma (an eye disease), Diabetes, high blood pressure; heart failure; a recent heart attack; emotional problems, Depression or other types of mental illness 
Myasthenia gravis (a condition in which the muscles become weak). Also, inform your doctor if you have any untreated bacterial, parasite, or viral infection or a herpes eye infection
Do not receive any vaccines (disease-prevention shots) without first consulting your doctor
You should be aware that Methylprednisolone injection may reduce your ability to fight infection. Stay away from sick persons and often wash your hands when using this medication
Avoid contact with those who have chicken pox or measles. If you believe you may have been near someone who has chicken pox or measles, contact your doctor immediately
Storage
Prevent it from sunlight and moisture and keep Depo injection in its original pack
Keep this medicine away from children and pets
Frequently Asked Questions
Does Depo Medrol 40mg relieve pain?
Depo Medrol 40mg (Methylprednisolone) is an anti-inflammatory Glucocorticoid used to treat Arthritis and other joint problems that cause pain and swelling.
Does Medrol make you sleepy?
Methylprednisolone does not induce drowsiness, but it can cause other side effects.
Which medicines should not be taken with Medrol?
Some medicines that should not be taken are Aldesleukin, Mifepristone, Clopidogrel, Warfarin/dabigatran, Ibuprofen, Celecoxib, Aspirin, and Salicylates because of their interaction with Depo Medrol. 
Disclaimer:
GoodRxmedicine is entirely unrelated to GoodRx in any way or form. We hereby deny any sponsorship, endorsement, or affiliation between GoodRx.com USA and Goodrxmedicine.com India. GoodRxmedicine is an Indian online Pharmacy only dealing in selling generic medicines in compliance with the law to its full extent of the Republic of India.
The content on this page is intended for informational purposes only and should not be construed as medical advice, treatment, or diagnoses under any circumstances. Goodrxmedicine.com - India is an online Indian pharmacy dealing in Generic pharmaceutical products within the permissible extent of the law. Before self-medicating, consult a doctor if you have any doubts or questions related to your health. For any queries or concerns, write to us at
[email protected]