Details
Medically Reviewed by
Dr. Akanksha Kaushal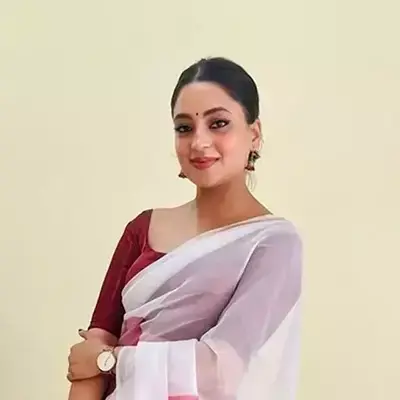 Dr. Akanksha, Pharm-D
Dr. Akansha is a licensed Clinical Pharmacologist with extensive expertise in pharmacovigilance, prescription analysis, drug information, and safety. She's a dedicated educator and avid learner. Dr. Akansha also reviews medical content on GoodRx Medicine, ensuring accurate pharmaceutical information is accessible to all.
Written by
Julian Carter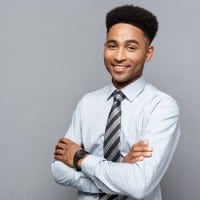 Julian Carter
Julian, an MBA in Pharmaceutical Management, brings a dynamic blend of expertise and impact with his contributions at Goodrxmedicine. His dedication and innovative spirit continue to shape a brighter future in pharmaceutical management.
About Crestor 10 mg
Crestor 10 mg tablet is a medication that is taken for the treatment of high cholesterol. 
The tablet also helps reduce the risk of medical complications like heart attack and stroke. 
The main active ingredient present in this tablet is Rosuvastatin, which belongs to the group of medicines known as Lipid-lowering drugs or Statins. 
The medication works by reducing bad cholesterol and Glyceride levels in the body.
Crestor 10mg tablet is a prescription-based medication that should be taken when the doctor recommends it.
AstraZeneca Pvt. Ltd manufactures Crestor 10 mg tablets.
Uses of Crestor 10 mg
Crestor 10mg tablet can be used for the following medical conditions:
How it works
Statins are a class of medicines that reduce the levels of bad cholesterol (LDL) and Triglycerides in the body.
The medication contains an active ingredient called Rosuvastatin, which works by inhibiting the actions of an enzyme (HMG-CoA-reductase) that is necessary to produce cholesterol in the body.
Additionally, it causes an effect on the liver and enhances the body's capacity to eliminate fatty particles from circulation. 
As a result, it decreases blood cholesterol levels and prevents the risks involved with high cholesterol.
Take a Rosuvastatin 10 mg tablet as per the instructions given by your general physician.
Dosage
A medical professional would run a proper medical diagnosis and then prescribe you an appropriate dose of Crestor 10 mg tablet.
Crestor dosage can vary among patients depending upon the severity of the health condition.
Make sure that you take Rosuvastatin 10 mg tablet specifically as per the instructions given by your healthcare provider.
How to take
Crestor 10 mg tablet can be taken with or without food; however, taking the medication at a particular fixed time interval is highly advisable to get the best results.
The tablet should be swallowed entirely with a glass of water. Make sure that you do not break, crush or chew the tablet.
Take the 10 mg Crestor tablet as per the advice given by your general physician.
Missed dose
If you somehow forget to take your daily dose of Crestor 10 mg tablet, then take the tablet as soon as you remember.
However, if it is almost time for your next dosage, you may skip the missed dose and continue with your daily schedule.
Ensure you take at most the prescribed Rosuvastatin 10 mg tablet dose.
Overdose
Taking an overdose of Crestor 10 mg tablet can trigger side effects like nausea and vomiting and cause severe abdominal pain. 
Therefore in such instances, reach out to a medical expert before such overdosing symptoms lead to further medical complications.
Note: Take Crestor 10 mg tablet as per the prescription given by your doctor.
Strengths
Crestor 10 mg tablet is a prescription-based medication available in multiple strengths and substitutes. 
As per your medical requirement, the Crestor tablets can be taken in the strengths of 10 mg or 20 mg.
However, it is vital to ensure that you stay within the recommended dosage of this medication.
Side effects
If Crestor 10 mg tablets are taken under the supervision of a healthcare expert, then the chances of experiencing any side effects are minimal.
However, if the following side effects do occur after taking the tablet, then immediately reach out to a doctor:
Weakness
Headache
Joint pain
Dizziness
Nausea
Diabetes
Stomach pain
Muscle pain
Feeling weak or tired
Difficulty or painful urination
Protein loss in the urine (proteinuria)
Interactions
Crestor 10 mg should be taken carefully as per the instructions given by the medical professional.  
The tablet can cause an interaction if taken along with certain medicines and food items. Some specific medical conditions can have an impact on the medicine's effectiveness.
Therefore, before taking the Rosuvastatin 10 mg tablet, make sure your doctor knows about your complete medical history.
Disease interactions
The following health conditions can have an impact on the working of Crestor 10 mg tablet, therefore consult a doctor before taking medicine:
Rhabdomyolysis
Hypothyroidism
Renal Dysfunction
Neuromuscular disorders
Drug interactions
Taking the following medication along with Crestor 10 mg tablet can cause an adverse interaction:
Fibrates
Leflunomide
Atazanavir
Cyclosporine
Gemfibrozil
Antacids
Regorafenib
Food interactions
Avoid taking any alcoholic beverages while taking Crestor 10 mg tablet, as it can increase the risk of side effects.
Precautions
Lipid-lowering medication like Crestor 10 mg tablet should always be taken as per the doctor's advice. 
While taking this tablet, always take the following precautions:
Avoid using this tablet If you are allergic to Rosuvastatin or any of the constituents of the medication
You should consult a medical specialist if you are confused about the medication's dosage, timing, or potency
This medication may cause dizziness; therefore, you must not drive or use heavy machinery while taking it
For better results, consume a low-sodium and low-fat diet and engage in frequent physical activity
Consult a physician if you experience symptoms like muscle soreness, tenderness, or weakness that are out of the ordinary
Rosuvastatin 10 mg tablet is not prescribed to pregnant women due to the increased risk of adverse effects on the fetus.
Always read the instructions printed on the label or package insert before taking the medication
Storage
Crestor 10 mg tablet should always be stored in a cool and dry place and kept away from sunlight, heat and moisture. The tablet should be kept away from children's reach.
Frequently Asked Questions
How long does Crestor take to work?
Crestor (Rosuvastatin) begins to lower cholesterol within a week, but it can take up to a month to get its full impact. Your cholesterol readings should reduce within four weeks if you take your medication as advised and consistently.
Should Crestor be taken with food?
Crestor tablets can be taken with or without food as per the directions given by your healthcare provider.
Where to buy Crestor 10 mg?
Crestor 10 mg tablet is a prescription-based medication that can be purchased from any pharmaceutical store or online medical store.
What is the use of Crestor tablets?
Crestor is used to adjust the levels of lipids, or fatty compounds, in the blood, the most prevalent of which is cholesterol. 
Disclaimer:
GoodRxmedicine is entirely unrelated to GoodRx in any way or form. We hereby deny any sponsorship, endorsement, or affiliation between GoodRx.com USA and Goodrxmedicine.com India. GoodRxmedicine is an Indian online Pharmacy only dealing in selling generic medicines in compliance with the law to its full extent of the Republic of India.
The content on this page is intended for informational purposes only and should not be construed as medical advice, treatment, or diagnoses under any circumstances. Goodrxmedicine.com - India is an online Indian pharmacy dealing in Generic pharmaceutical products within the permissible extent of the law. Before self-medicating, consult a doctor if you have any doubts or questions related to your health. For any queries or concerns, write to us at
[email protected]