Acnevit Anti Acne Facial Cleansing Gel
Details
Medically Reviewed by
Dr. Akanksha Kaushal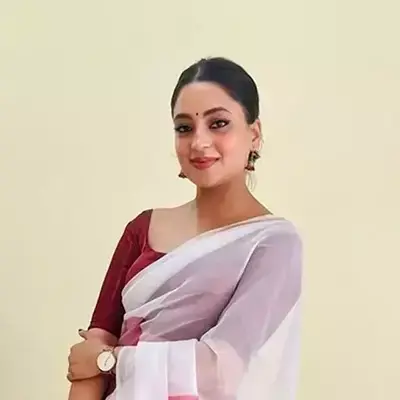 Dr. Akanksha, Pharm-D
Dr. Akansha is a licensed Clinical Pharmacologist with extensive expertise in pharmacovigilance, prescription analysis, drug information, and safety. She's a dedicated educator and avid learner. Dr. Akansha also reviews medical content on GoodRx Medicine, ensuring accurate pharmaceutical information is accessible to all.
Written by
Julian Carter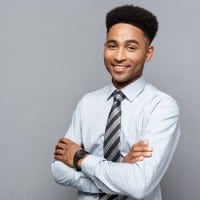 Julian Carter
Julian, an MBA in Pharmaceutical Management, brings a dynamic blend of expertise and impact with his contributions at Goodrxmedicine. His dedication and innovative spirit continue to shape a brighter future in pharmaceutical management.
About Acnevit 
Acnevit cleansing Gel is used to prevent acne, lighten acne scars and for skin hydration.
It consists of Sodium Ascorbyl Phosphate as its active ingredient. 
It is available at all major pharmacies, drug stores, and medical supply outlets.
Alpaya Dermaceuticals Limited produces Acnevit. 
Acnevit Cleansing Gel Uses
Acnevit cleansing gel includes Sodium Ascorbyl Phospate as its primary ingredient. 
This salt is effective in the treatment of acne and skin cleansing. 
It also reduces sebum production and enlarged skin pores. 
Additionally, this cleansing gel minimizes luster and blackheads of skin. 
Working of Acnevit
Sodium Ascorbyl Phosphate is the active component of Acnevit cleansing gel.
This ingredient is an antioxidant powerhouse. 
It functions as an active and stable source of vitamin C.
It is quickly absorbed by the skin and has a moisturizing impact on it.
Additionally, it neutralizes free radicals (produced by UV rays, pollution, etc.)
This way, it also protects the skin from the fine lines and premature aging.
Dosage 
Apply it to a damp face, but avoid the eyes. 
Wash the skin with water after massaging it. 
It is suggested that you rinse your face with lukewarm water.
You should use it twice a day for effective results. 
Do not overuse it. It may trigger skin conditions and cause them to persist. 
The exact dosage of Acnevit cleansing gel depends on the severity of one's condition. 
Consult your doctor for a suitable application. 
Side Effects 
When taken cautiously, Acnevit is safe to use.
However, it may cause some mild irritation, redness or dryness in the skin.
People with sensitive skin types are more likely to experience this adverse reaction.
In extreme instances, it may cause eye discomfort.
Seek medical help if the condition persists. 
Interactions 
Sodium Ascorbyl Phosphate in Acnevit may occasionally interact adversely with other medications or health conditions.
Drug Interactions
Cosmetics and other Herbal Products may react with Acnevit cleansing gel if used concurrently.
Always consult your physician before using any Cosmetics or any other skin products.
Disease Interactions
Using Acnevit may increase your risk of adverse effects if you have a pre-existing medical condition.
These include Skin irritation or damage and Sensitivity-inducing skin conditions.
Food Interactions
The sodium Ascorbyl Phosphate present in this gel is not readily known to interact with food items or other supplements.
However, in case of any adversities, one should always consult their practitioner.
Precautions
It's essential to take the following precautions when using this product.
Do not use the gel if you are allergic to it
Pregnant/ breastfeeding women should refrain from its use
Drink a lot of fluids while using Acnevit cleansing gel
Before you use the gel, make sure you read and follow all of the instructions in the manual
Before you use this gel, talk to your doctor if you have sensitive skin
Storage
Store Acnevit cleansing gel in its original, sealed packaging.
Keep it in a dry and cool environment, below 25 degrees.
Protect it from direct sunlight.
Frequently Asked Questions
How do you use Acnevit cleansing gel?
Apply it on your wet face and avoid getting it in your eyes. After massaging the skin, wash it off with water. It is recommended to rinse the face with lukewarm water.
It is suggested that you use it twice each day.
Can Pregnant women use Acnevit?
No. Pregnant women should refrain from using this product.
Please talk to your doctor for advice about your specific situation.
Can I immediately stop using Acnevit Cleansing Gel?
Because of rebound effects, some medicines need to be stopped slowly or can't be stopped all at once. 
Please talk to your doctor for advice on your body, your health, and any other medicines you may take.
What if I use the cleansing gel excessively?
Using the product extensively won't make your symptoms better.
Instead, it could lead to poisoning or side effects.
To avoid adverse effects, one should not exceed the recommended dosage.
Can this product be used while driving or operating heavy machines without risk?
Driving or operating heavy machinery may not be safe if you experience sleepiness, dizziness, hypotension, or headaches after taking Sodium Ascorbyl Phosphate medication. 
Can I use Sodium Ascorbyl Phosphate while breastfeeding?
No. One should avoid using it while breastfeeding.
However, you should talk to your physician for case-sensitive information. 
Disclaimer:
GoodRxmedicine is entirely unrelated to GoodRx in any way or form. We hereby deny any sponsorship, endorsement, or affiliation between GoodRx.com USA and Goodrxmedicine.com India. GoodRxmedicine is an Indian online Pharmacy only dealing in selling generic medicines in compliance with the law to its full extent of the Republic of India.
The content on this page is intended for informational purposes only and should not be construed as medical advice, treatment, or diagnoses under any circumstances. Goodrxmedicine.com - India is an online Indian pharmacy dealing in Generic pharmaceutical products within the permissible extent of the law. Before self-medicating, consult a doctor if you have any doubts or questions related to your health. For any queries or concerns, write to us at
[email protected]