Details
Medically Reviewed by
Dr. Akanksha Kaushal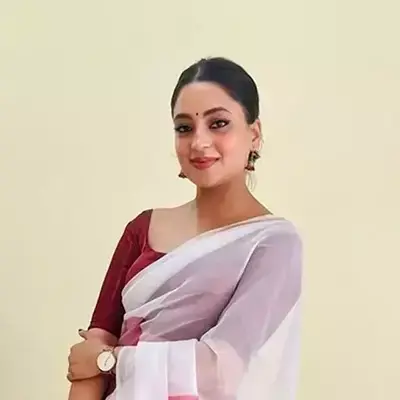 Dr. Akanksha, Pharm-D
Dr. Akansha is a licensed Clinical Pharmacologist with extensive expertise in pharmacovigilance, prescription analysis, drug information, and safety. She's a dedicated educator and avid learner. Dr. Akansha also reviews medical content on GoodRx Medicine, ensuring accurate pharmaceutical information is accessible to all.
Written by
Julian Carter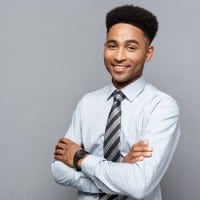 Julian Carter
Julian, an MBA in Pharmaceutical Management, brings a dynamic blend of expertise and impact with his contributions at Goodrxmedicine. His dedication and innovative spirit continue to shape a brighter future in pharmaceutical management.
About Zeptol CR 200
Zeptol CR 200 is an anticonvulsant used to control and treat seizures.
It contains Carbamazepine as its active constituent.
It is a prescription-only medicine and is not available over the counter.
Sun Pharma Laboratories produces it.
Zeptol CR 200 Uses 
Zeptol CR 200 is an anticonvulsant or an anti-epileptic medicine. 
Additionally, it is used to treat certain forms of nerve discomfort (such as Trigeminal Neuralgia). 
Carbamazepine, the primary ingredient, is also used to treat Bipolar Disorder.
This medicine reduces the spread of Seizure activity in the brain and restores normal nerve activity balance.
Working of Zeptol CR 200
Carbamazepine, the active component of Zeptol CR 200, is an anti-convulsant or anti-epileptic medicine.
It functions by stabilizing the brain and nerves' electrical activity.
Carbamazepine treats Epilepsy by preventing the accumulation of electrical signals in the brain's nerve cells. 
Additionally, it inhibits the release of the neurotransmitter Glutamate. 
Too much Glutamate can cause Seizures.
Zeptol also treats nerve pain by stabilizing the nerves' electrical signals. 
This prevents the transmission of pain signals to the brain.
Dosage of Zeptol CR 200
Take the medicine medicine with a full glass of water.
If you have Epilepsy or Bipolar Disorder, you will likely continue to take Carbamazepine for several years after your illness is under control.
If you have nerve pain, take Carbamazepine for several months after the pain subsides to prevent it from returning.
If you miss a dosage of Zeptol CR 200, take it as soon as you remember.
You may skip the next dose if it is almost time.
Do not take two doses at once to compensate for a missed dose.
If you have Epilepsy, you must take this medication consistently. 
Missed doses may trigger Seizures.
You may get Seizures when you stop using Carbamazepine for Epilepsy. 
One may avoid these withdrawal Seizures by gradually decreasing their Carbamazepine dosage.
Side Effects 
As with many medications, Carbamazepine can have adverse effects.
If you take it precautiously, you shall not experience them.
The common side effects of Zeptol CR 200 include:
Sleepiness or tiredness
Headaches
Nausea or vomiting
Skin rashes
Increased weight
Dryness in mouth
If used carelessly or without a prescription, it may lead to severe side effects such as:
Stevens-Johnson Syndrome
Difficulty in breathing
Osteoporosis
Anaphylaxis
Unusual bleeding
Consult your physician if these side effects persist or become bothersome.
However, continue taking the medication until suggested by your doctor.
Interactions of Zeptol CR 200
Some medicines, diseases, and foods can affect how well Zeptol works.
Drug Interactions
Drug interactions may alter the effectiveness of your prescriptions.
It may also raise your chance of experiencing severe side effects.
Zeptol CR 200 might interact with a few medicines, such as:
Azole antifungals
MAO inhibitors
Rifamycins
Antibiotics
Anticoagulants
Calcium channel blockers
Opioid pain relievers
Therefore, inform your doctor if you take any of the following medicines in any form.
Disease Interactions
Zeptol CR 200 (Carbamazepine) may interact with certain diseases, such as:
Liver ailments
Arrhythmias
Kidney Dysfunction
Blood Dyscrasias
Hyponatremia
History of Porphyria
If you currently have any of these diseases, discuss them with your doctor.
It shall keep you away from any adverse effects.
Food Interactions
Carbamazepine present in Zeptol CR 200 may react with certain food items such as:
Grapefruit and its derivatives
Pomegranate 
Alcohol
Therefore, refrain from consuming these food items unless advised otherwise.
Precautions
Tell your physician if you are allergic to Carbamazepine or other anti-Seizures medicines.
Zeptol CR 200 turns you dizzy. Avoid consumption of alcoholic beverages and other drugs while its consumption.
Inform your doctor if you have ever had bone marrow depression. Taking Zeptol may increase your risk of Osteoporosis.
Carbamazepine in this medicine enhances your skin's sensitivity to sunlight. Avoid tanning and use sunscreen frequently.
Avoid tasks that require higher alertness, such as driving or handling machines.
See your doctor right away in case you develop blisters or skin rashes.
This medicine may hinder the working of birth control pills. Discuss with your doctor about effective remedies. 
Storage of Zeptol CR 200
Zeptol CR tablets should be kept at room temperature (below 30 degrees celsius) in a cool, dry area.
Avoid exposing the medicine to direct sunlight.
Verify that the strip on the tablet is unbroken and intact.
Keep children away from its reach.
Frequently Asked Questions
Does the tablet Zeptol CR 200 affect pregnancy?
During pregnancy, Seizures can harm you and your unborn child.
If you use this medicine for Epilepsy, monitoring your dosage during pregnancy is crucial.
Continue taking medicine if you get pregnant, but consult your doctor immediately.
What are the side effects of Zeptol CR 200?
Like many other medicines, consuming Zeptol CR 200 has few side effects.
One may get common side effects (like sleepiness/tiredness, headaches, and nausea) or severe ones (such as Stevens-Johnson Syndrome, Osteoporosis, Anaphylaxis, and unusual bleeding). 
Consult your doctor immediately during any such event. 
How should I take Zeptol CR 200 mg?
Take the prescribed tablet dosage at a specific time, as instructed by your physician. 
You must completely swallow the tablet with water. 
Avoid chewing or crushing it. It should be taken either with or without food.
How soon does Zeptol CR 200 Tablet begin to work?
It may take 1-2 weeks for your symptoms to improve. In some instances, it may take much longer. Consult your physician if your condition does not improve, or you have any concerns about it.
What is the use of Zeptol CR 200?
It is an anti-epileptic drug used to treat Seizures(Epilepsy).
Additionally, it treats Trigeminal Neuralgia (intense facial nerve pain). 
It is sometimes used to treat mental disorders when other treatments fail.
Who can take Zeptol CR 200 safely?
Most adults and children above the age of 1 month may consume it.
However, discuss your medical conditions with your doctor before using the medicine. 
Disclaimer:
GoodRxmedicine is entirely unrelated to GoodRx in any way or form. We hereby deny any sponsorship, endorsement, or affiliation between GoodRx.com USA and Goodrxmedicine.com India. GoodRxmedicine is an Indian online Pharmacy only dealing in selling generic medicines in compliance with the law to its full extent of the Republic of India.
The content on this page is intended for informational purposes only and should not be construed as medical advice, treatment, or diagnoses under any circumstances. Goodrxmedicine.com - India is an online Indian pharmacy dealing in Generic pharmaceutical products within the permissible extent of the law. Before self-medicating, consult a doctor if you have any doubts or questions related to your health. For any queries or concerns, write to us at
[email protected]