Details
Medically Reviewed by
Dr. Akanksha Kaushal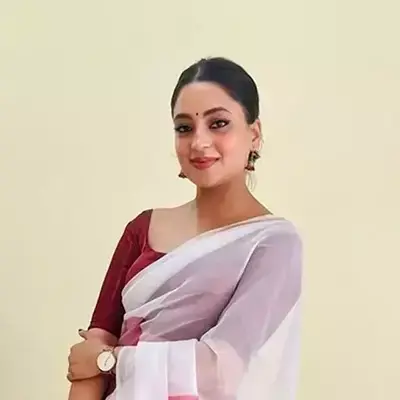 Dr. Akanksha, Pharm-D
Dr. Akansha is a licensed Clinical Pharmacologist with extensive expertise in pharmacovigilance, prescription analysis, drug information, and safety. She's a dedicated educator and avid learner. Dr. Akansha also reviews medical content on GoodRx Medicine, ensuring accurate pharmaceutical information is accessible to all.
Written by
Julian Carter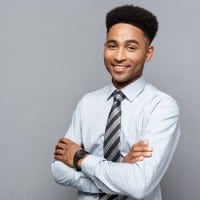 Julian Carter
Julian, an MBA in Pharmaceutical Management, brings a dynamic blend of expertise and impact with his contributions at Goodrxmedicine. His dedication and innovative spirit continue to shape a brighter future in pharmaceutical management.
About Clavam 625
A penicillin-type antibiotic called Clavam 625 Tablet aids your body in battling bacterial infections.
It is used to treat infections of the skin, soft tissue, ear, nose, sinuses, urinary tract, and lungs (including Pneumonia). It does not work for viral diseases like the common cold.
The active salts in this medicine are Amoxycillin and Clavulanic acid.
Uses
As mentioned, the combination of Amoxycillin and Clavulanic acid in Calvam 625 is used in treating bacterial infection.
Amoxycillin inhibits bacterial growth. Clavulanic acid helps to increase Amoxycillin's antibacterial activity. This hence reduces bacteria's resistance activity.
Infections caused by bacteria, a microbe that consists of just a single cell, are called bacterial infections. 
Bacteria can survive in various environments, including ones that are extremely hot or cold. 
Working
Two medications—Amoxycillin and Clavulanic Acid—are combined in the Clavam 625 Tablet. 
Antibiotic Amoxycillin is used to block the development of the bacterial protective layer, which is necessary for the survival of bacteria. 
A beta-lactamase inhibitor known as Clavulanic acid boosts Amoxycillin's antibacterial effectiveness. 
Together, they help in reducing the resistance of bacteria.
Dosage
Taking Clavam 625 Tablets with food is advised to reduce the possibility of experiencing stomach problems. 
As directed by your doctor's regimen, you should take it consistently at regular intervals. 
It will be easier to remember to take it if you take it simultaneously each day. 
The dosage will vary depending on the condition you are trying to treat, but you should always follow your doctor's instructions and take the entire course of antibiotics. 
Even when you feel better, keep taking it until you have completed the dose. If you stop taking medication too soon, some germs can survive, which might cause the infection to return or get worse.
Suppose you stop taking the medication too soon. In that case, some of the bacteria may be able to survive, and the infection may either return or become worse. 
In case of a missed dose, please take it as soon as you remember it. Take it only once if the time for the next dose is almost there. Abstain from doubling the dosage.
Do not overdose on this medicine, as it might cause adverse effects. In case of a missed dose, inform your doctor immediately.
Side effects
The side effects of Calvam 625 are ordinarily not serious, but if they bother you or do not neglect, talk to your doctor.
Some of the common side effects of Calvam 625 are as follows:
Interactions
You should never combine some medication with others. In other circumstances, some food and disease might interact and cause undesired effects.
Drug interactions
Your doctor needs to be informed if you take any drugs on the following list while taking this medicine.
If both medications are administered simultaneously, your doctor may change the dosage or frequency of use of one or both. Some drugs which might interact are as follows:
Anti-gout like Allopurinol, Probenecid
Anticoagulants like Warfarin
Anti-cancer like Methotrexate
Immunosuppressant like Mycophenolate mofetil
Disease Interactions
The active ingredients in Calvam 625 might interact with some diseases and cause undesired impacts.
Haemodialysis 
Colitis 
Mononucleosis
Liver and Renal disease
Inflammation of the Colon's lining
Precaution
You should not take other prescription-based drugs without first talking to your doctor. This includes over-the-counter (OTC) medicines, herbal or vitamin supplements, and prescription and non-prescription medications.
You should not take Clavam 625 tablets during pregnancy until your doctor deems it necessary.
Storage
Keep it out of children's reach by storing it away.
The medication must be stored at room temperature in a full container, away from sources of heat and moisture, and out of direct sunlight.
Frequently Asked Questions
What is the use of Clavam 625?
The combination of Amoxycillin and Clavulanic acid in Calvam 625 is used in treating bacterial infection.
When should Clavam be taken?
To prevent stomach pain, take the entire Clavam 625 pill with water, preferably after meals. It is best to take it at the designated time each day or as suggested by your doctor.
Is it safe to use Clavam 625 Tablet?
Clavam 625 Tablet is safe to use when used as prescribed by a doctor. 
However, it may occasionally result in uncommon or rare side effects in some patients, including rash, allergic reaction, Diarrhoea, nausea, and vomiting. 
Disclaimer:
GoodRxmedicine is entirely unrelated to GoodRx in any way or form. We hereby deny any sponsorship, endorsement, or affiliation between GoodRx.com USA and Goodrxmedicine.com India. GoodRxmedicine is an Indian online Pharmacy only dealing in selling generic medicines in compliance with the law to its full extent of the Republic of India.
The content on this page is intended for informational purposes only and should not be construed as medical advice, treatment, or diagnoses under any circumstances. Goodrxmedicine.com - India is an online Indian pharmacy dealing in Generic pharmaceutical products within the permissible extent of the law. Before self-medicating, consult a doctor if you have any doubts or questions related to your health. For any queries or concerns, write to us at
[email protected]